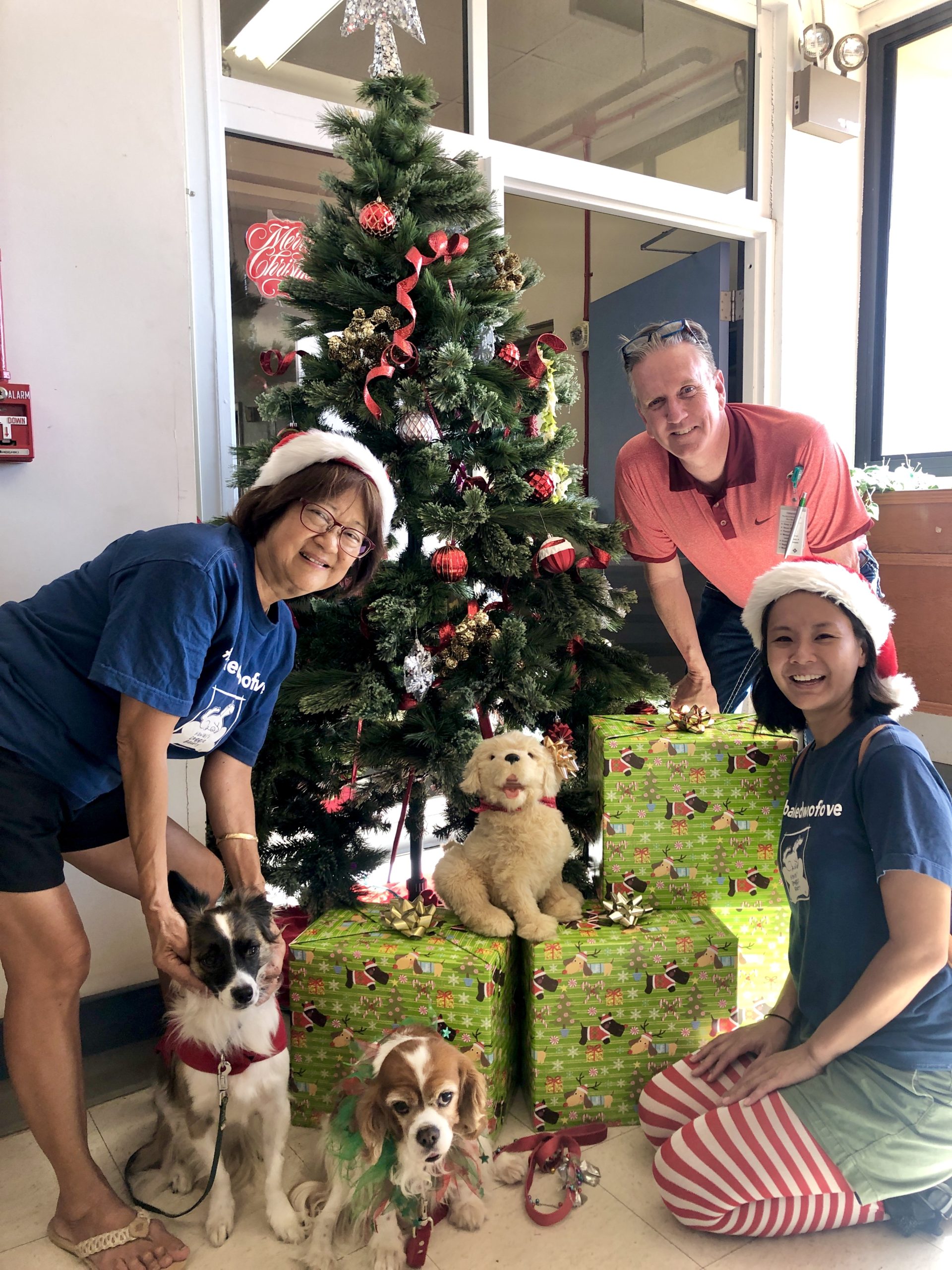 It was a very Merry Christmas over at Leahi Hospital this year!
As you may have read in a previous post, our family has been volunteering at Leahi Hospital through the Hawaiian Humane Society's Pet Visitation Program. Along with our doggie Joy Ambassadors, we visit a few times a month with the residents at Leahi Hospital. At one visit, we heard the story of these amazing Robotic Dogs that are doing wonders for the residents but there was a problem – there was only 1 dog to share between the dozens of elders!
So we decided to make this year's Holiday 2019 fundraising campaign about raising money to buy more dogs. Through our Doggie Secret Santa Gift Exchange, we were able to raise enough money for 4 dogs! We also had one participant bring by a dog to donate as well, bringing us to a total of 5!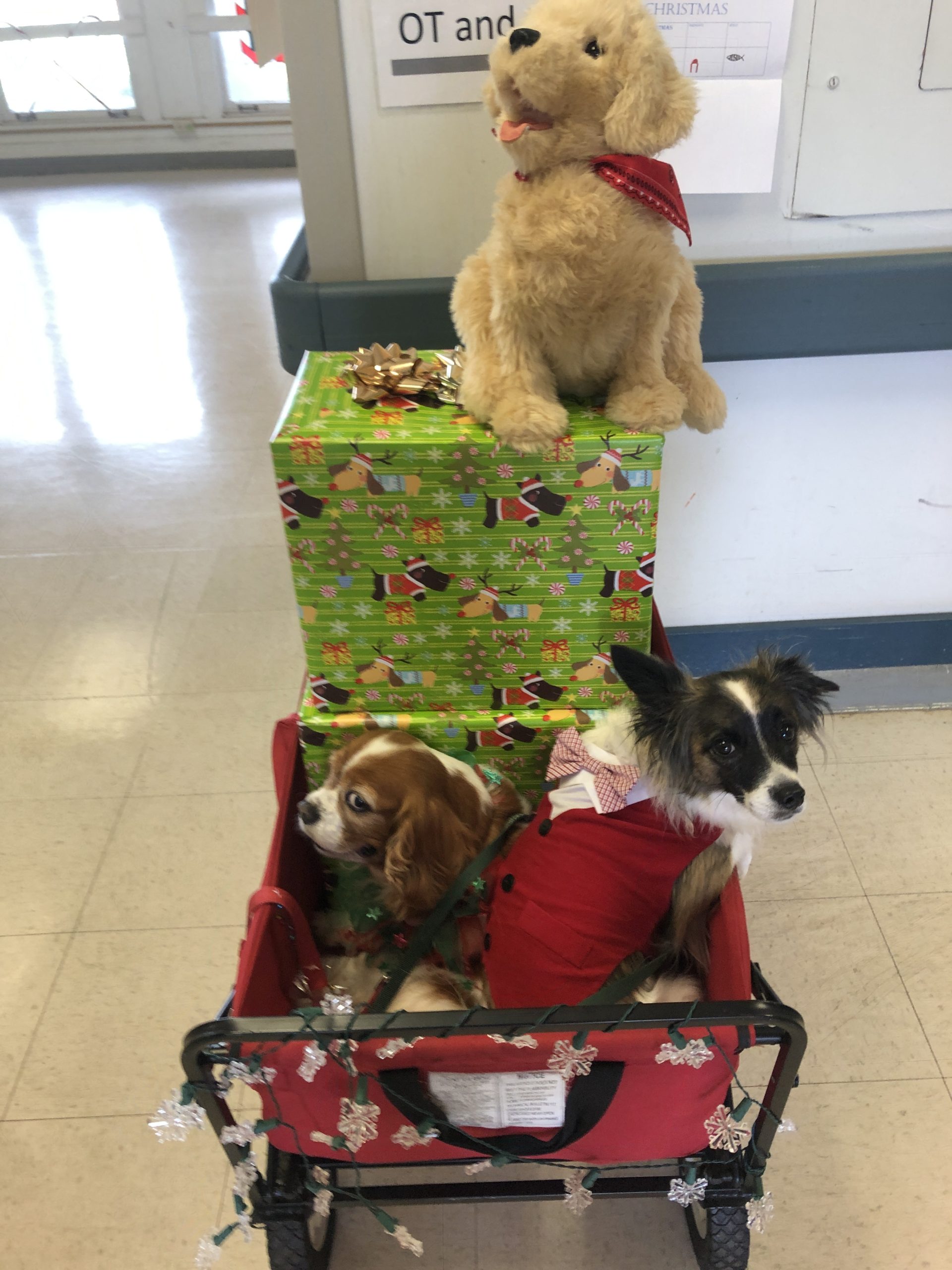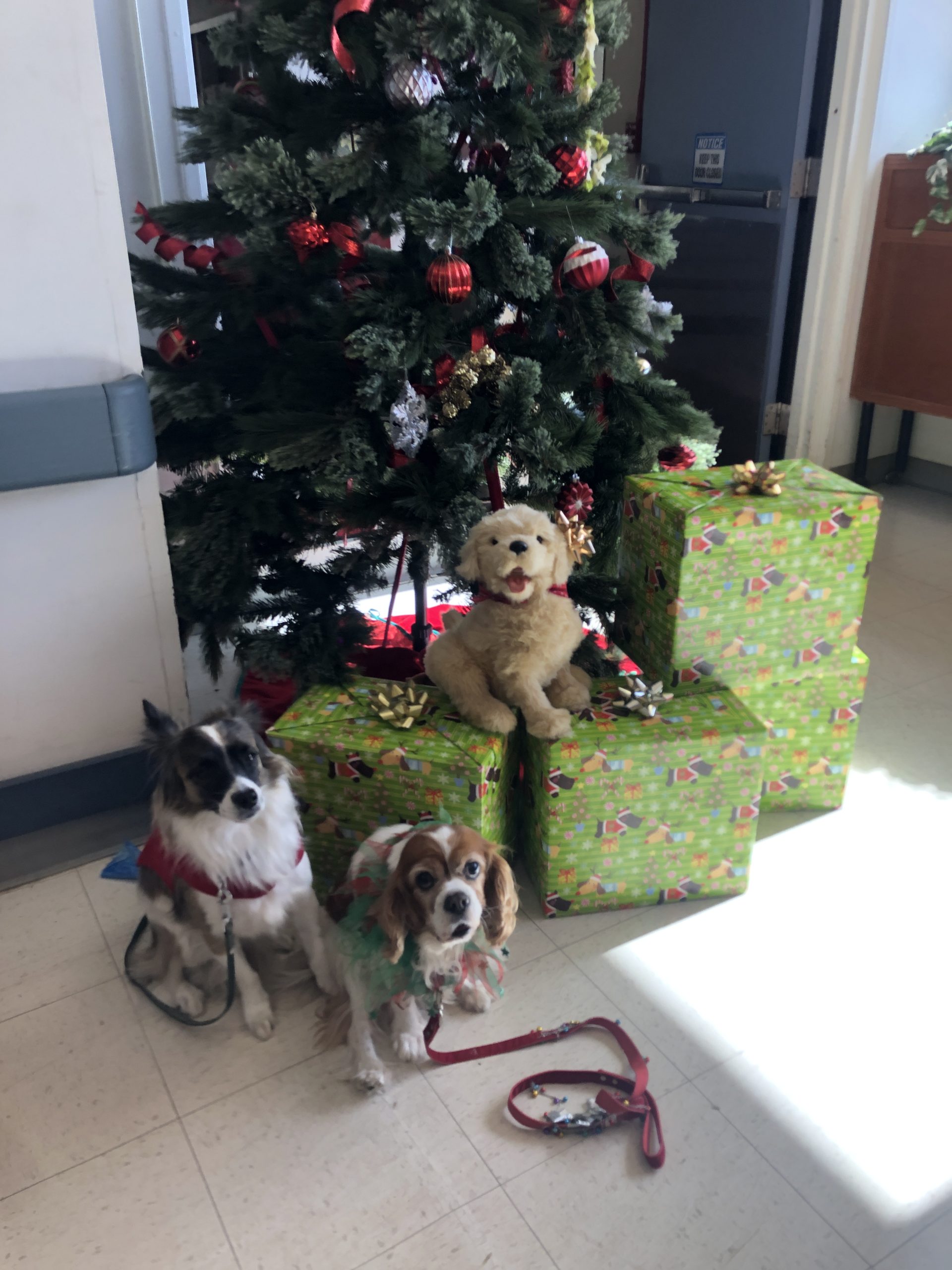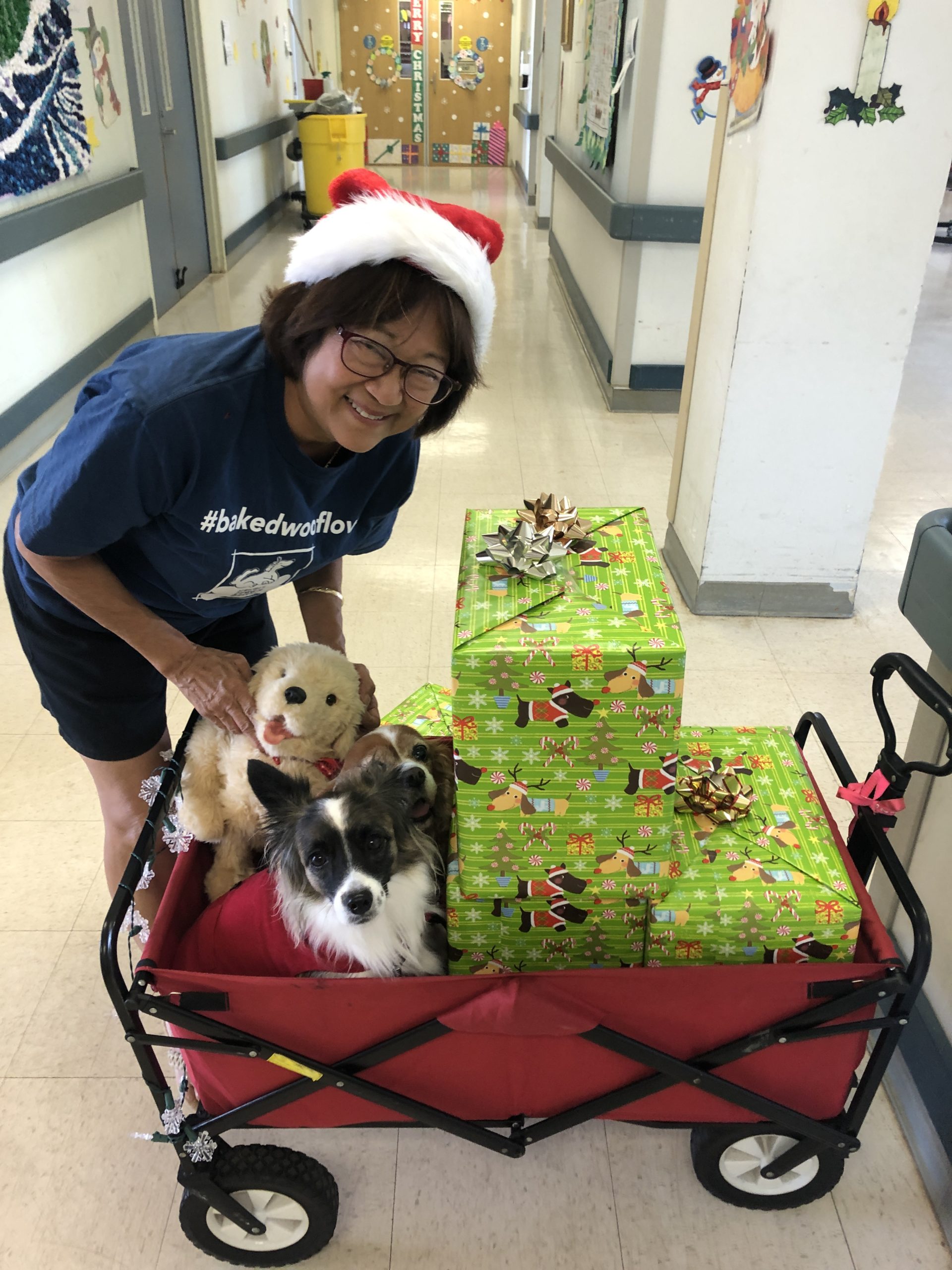 Along with our family Joy Ambassadors, Xander and Ini, we visited Leahi Hospital the week of Christmas and dropped off the presents. The staff were super surprised and grateful to see more robotic dogs arriving via Santa's Doggie Elves! We can't wait to see them in action when we visit again.
A big Paw-halo to everyone who donated through the Doggie Secret Santa Gift Exchange, and also to those who reached out to us to donate to the cause as well! Our customers have such big hearts, and we are so grateful to be able to give back year after year to various deserving organizations!!