Hawaii Doggie Bakery proudly supports the Hawaiian Humane Society's Pet Visitation Program and the volunteer Joy Ambassador Teams!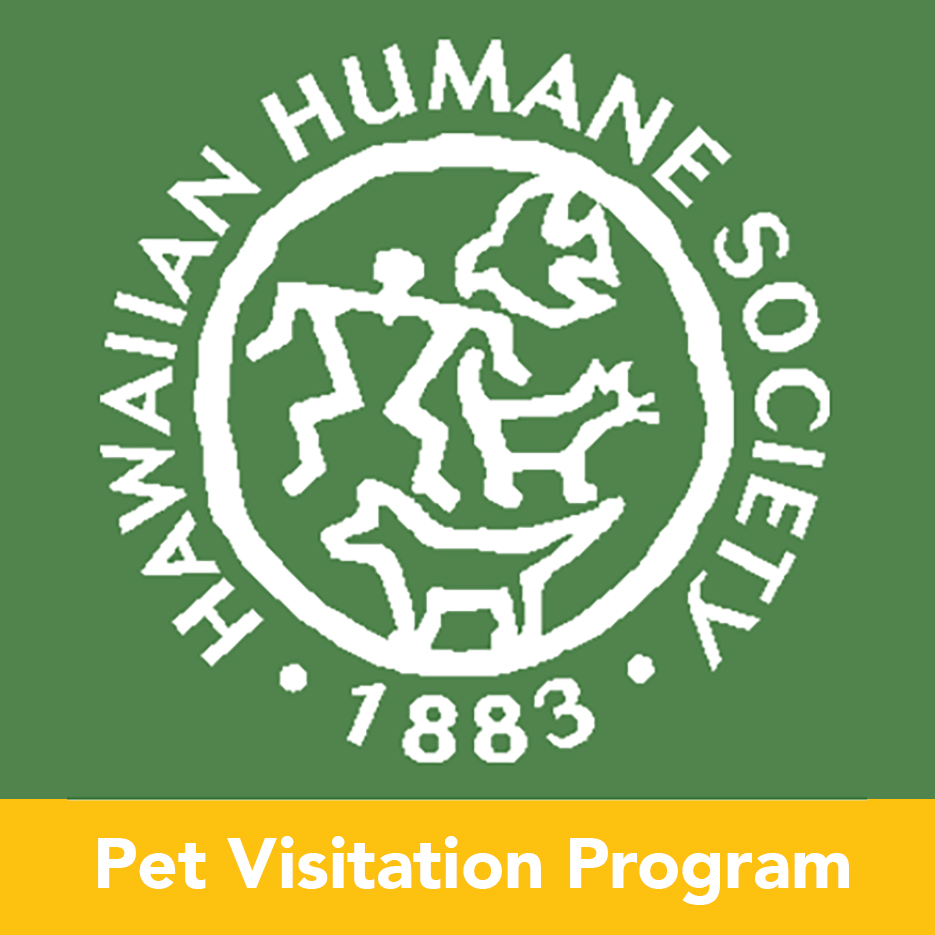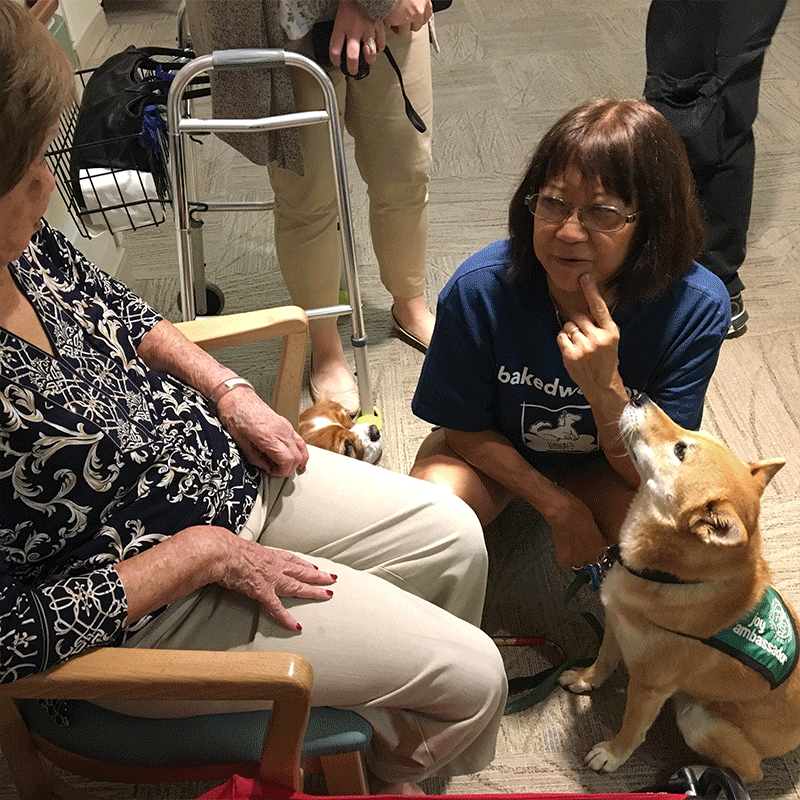 HHS's Pet Visitation Program coordinates for animal/human teams called "Joy Ambassadors" to visit hospitals, hospices and other senior and health care around Oahu. The aptly named Joy Ambassadors do just that – they spread joy to the patients and residents of these facilities to help reduce stress and anxiety, enhance their well-being and share their aloha spirit.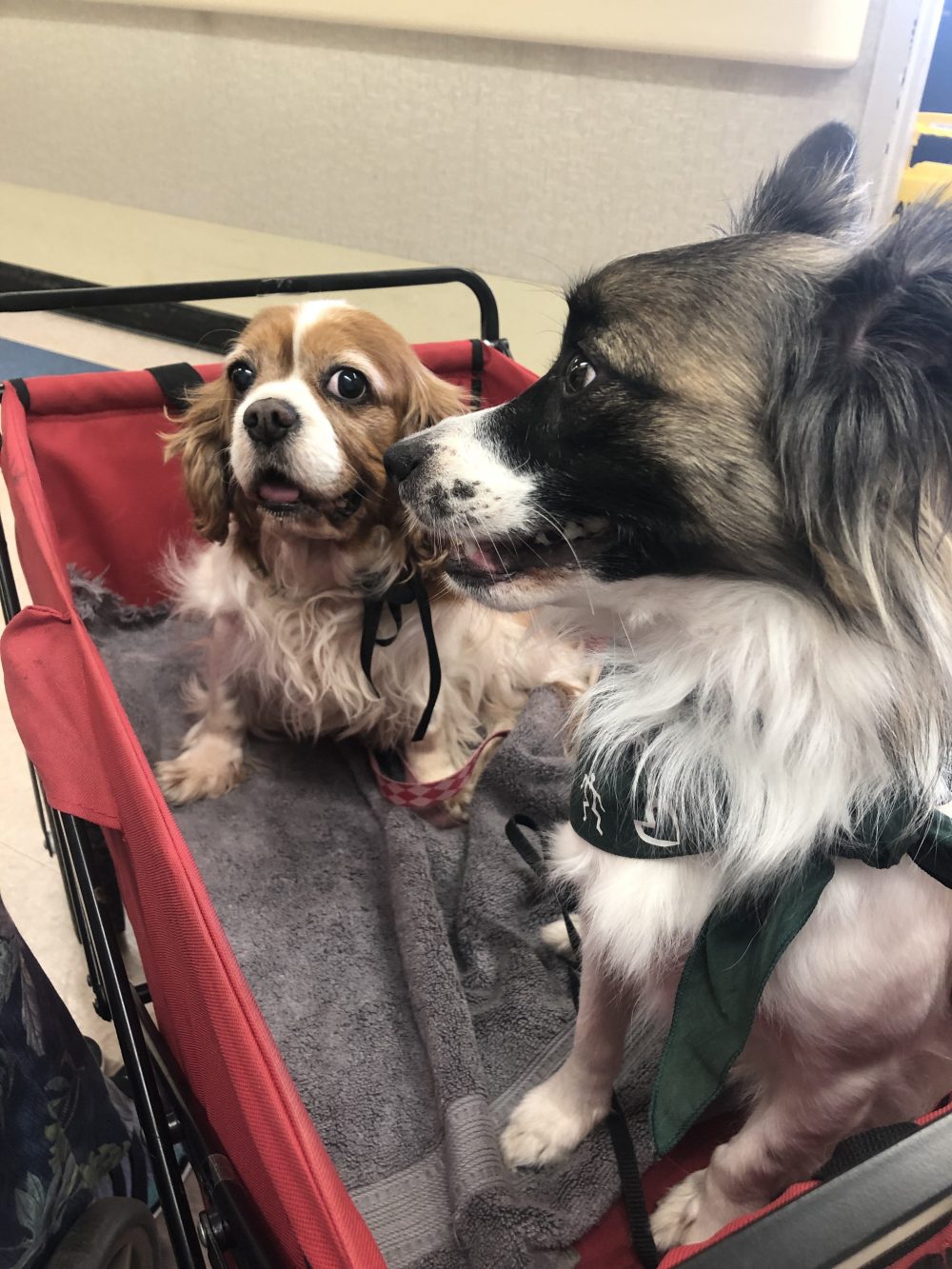 Ini and Xander, our current Joy Ambassadors!
Here at Hawaii Doggie Bakery, our family has been honored to participate in this program for many years. Our Mom, Joanne learned about the program and couldn't wait to sign up every single family dog (we had four at the time). She brought the whole family along to visit many different retirement facilities, nursing homes and hospitals.  11 years and four dogs later, our family is still honored to be part of this wonderful program. It has been such a rewarding experience for our family and we very much enjoy giving back.
For Hawaii Doggie Bakery's 20th Anniversary in 2018, we supported the program through fundraising and educational events and awareness campaigns. This fundraising initiative was meant to be a year-long project, but we enjoyed it so much that we decided to continue our support! Be on the lookout for future promotions, fundraisers and opportunities to learn more about this pawesome program!