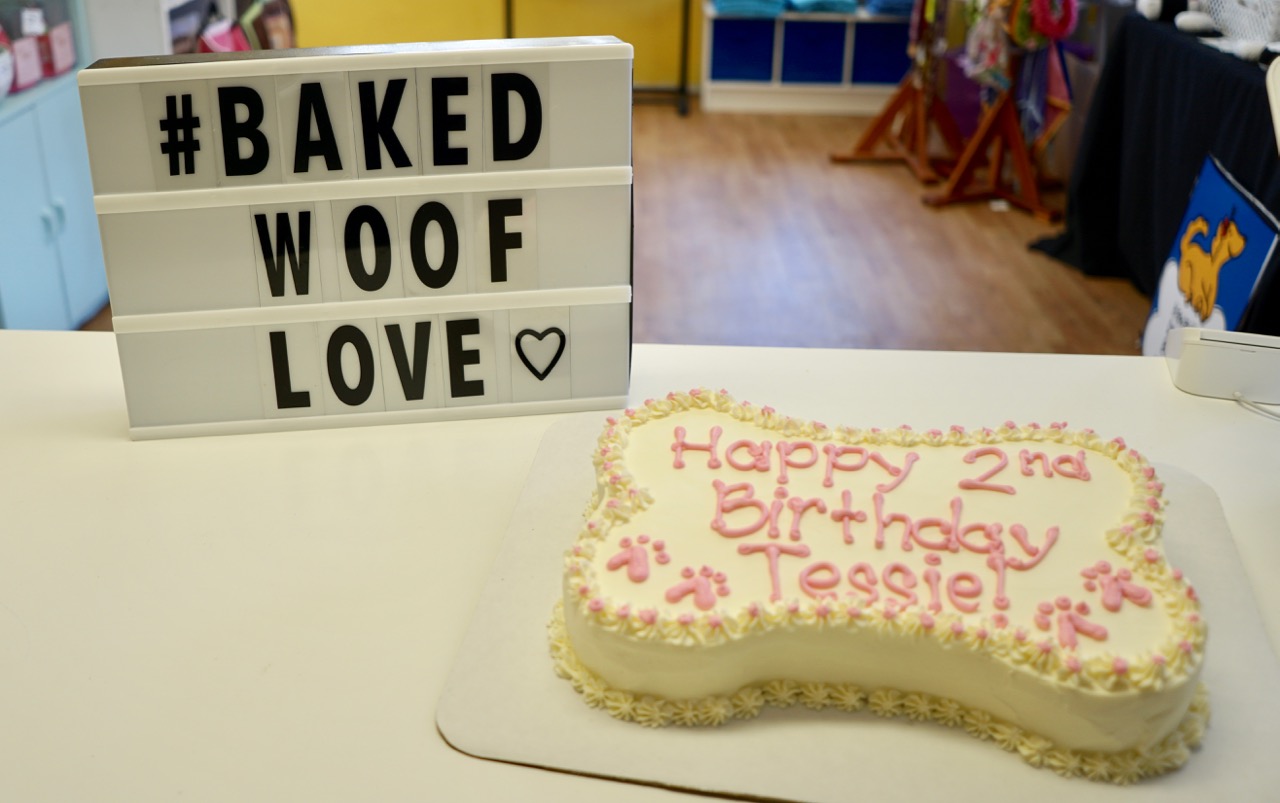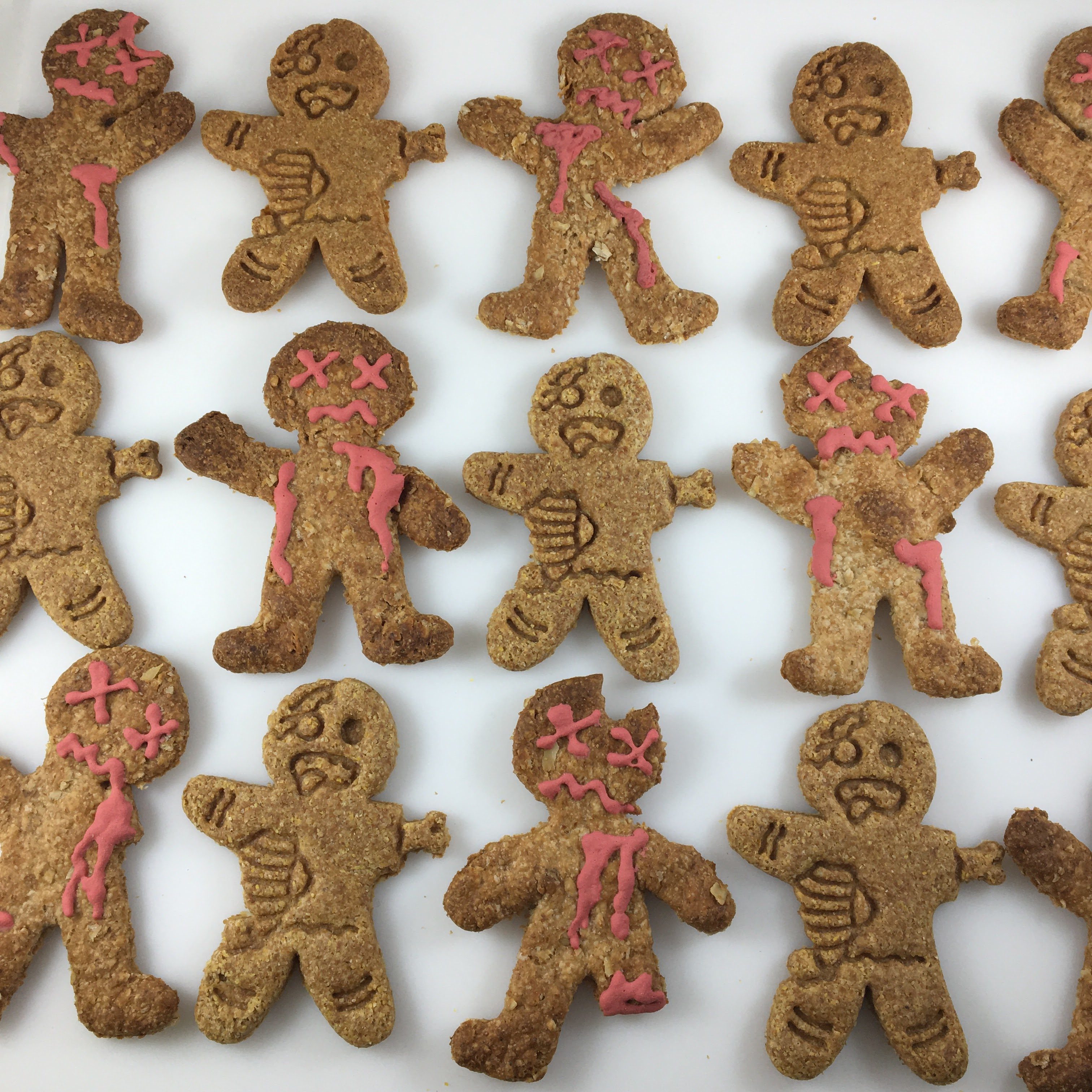 Upcoming Specials:
October 4 – 31: Halloween Menu
Trick or Treat Mini Bags, Zombie Woof-pocalypse Biscuits, Mutt Monster Eyeballs and more!
October 18 – 23: Paw Lickin' Lasagna
November 1: Pumpkin Spice Muffins, Pumpkin Woofles & Xmas Biscuits begin!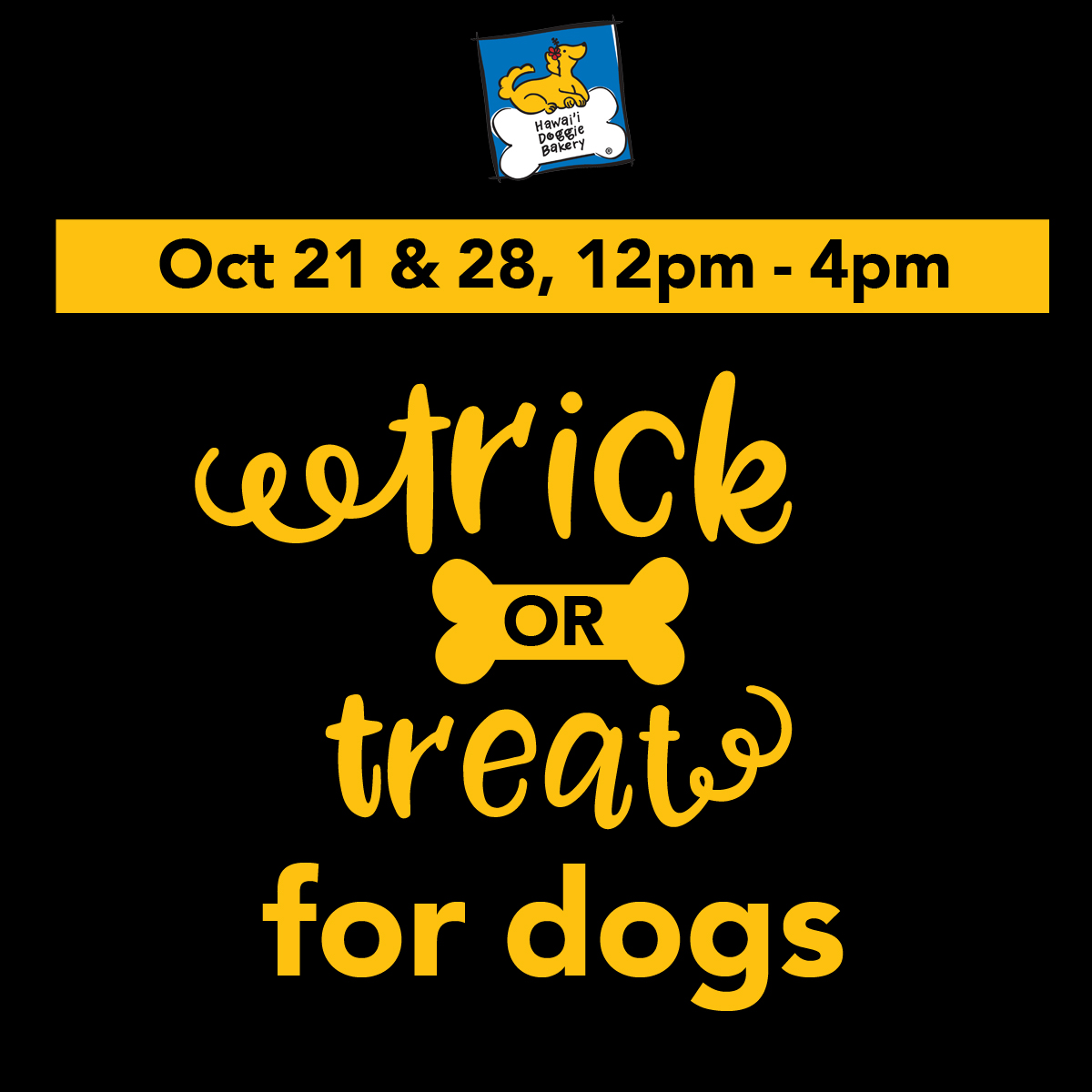 Orders & Shop CLOSED
All dogs in costume who do a TRICK will get a TREAT!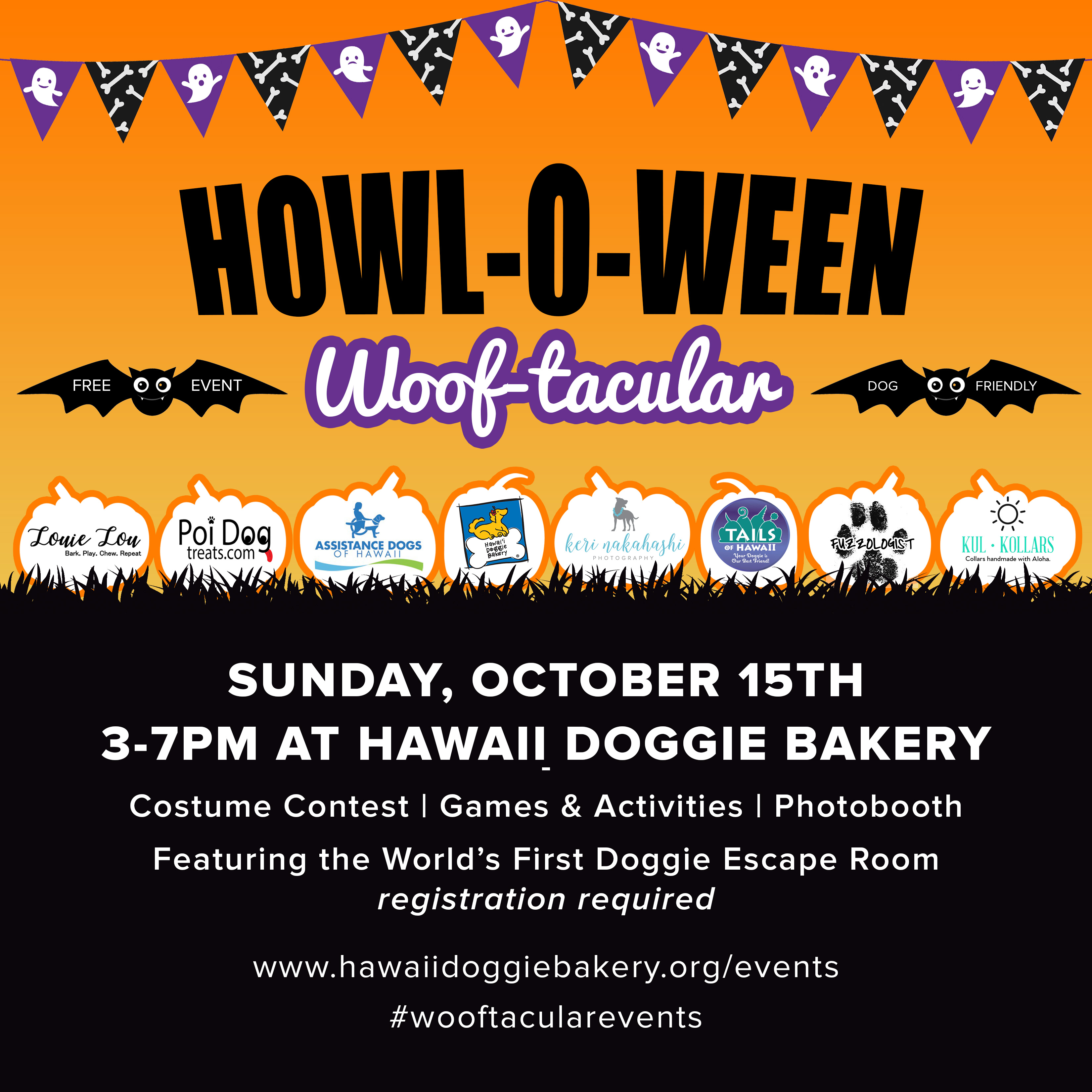 October 15, 2017
3pm – 7pm
Halloween Games, Vendor Booths, Treats and the first ever
Doggie Escape Room!!
Click here for more details