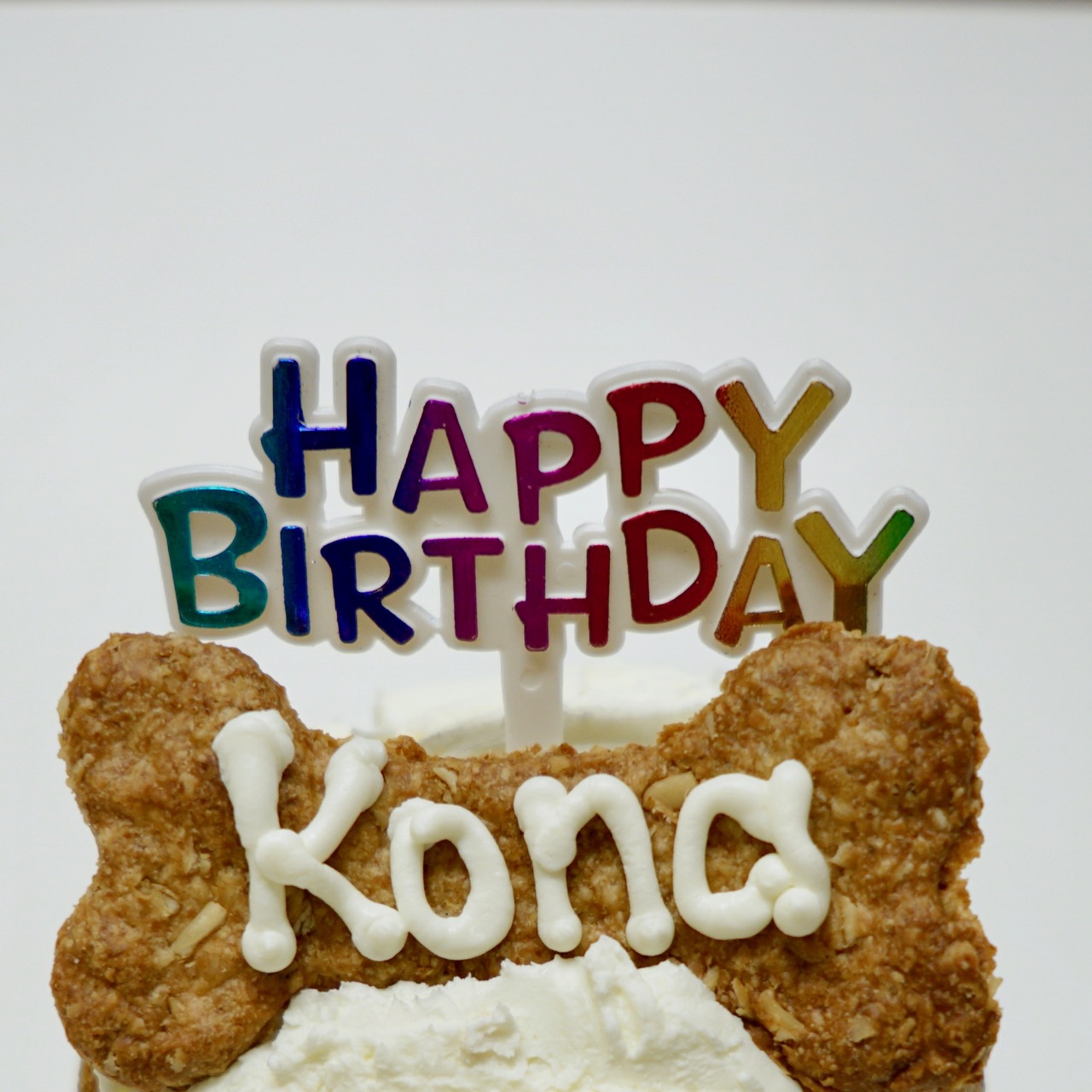 We love doggie birthdays! Let us help you celebrate your pup's special day with ono treats!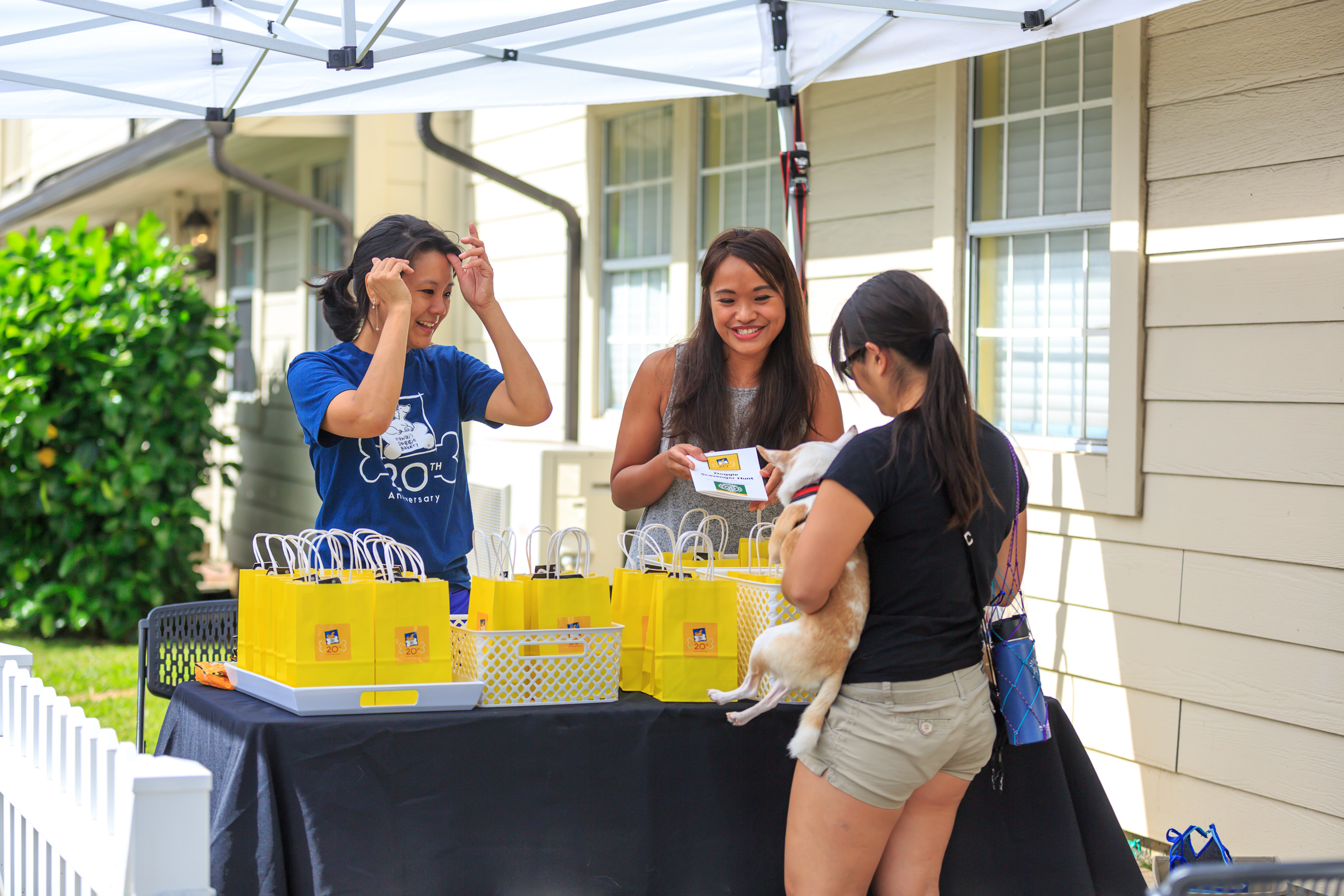 For our 20th Anniversary this year, we're giving back to the pet community by focusing on the Hawaiian Humane Society's Pet Visitation Program.
To learn more about everything we're doing and join in the fun, click here!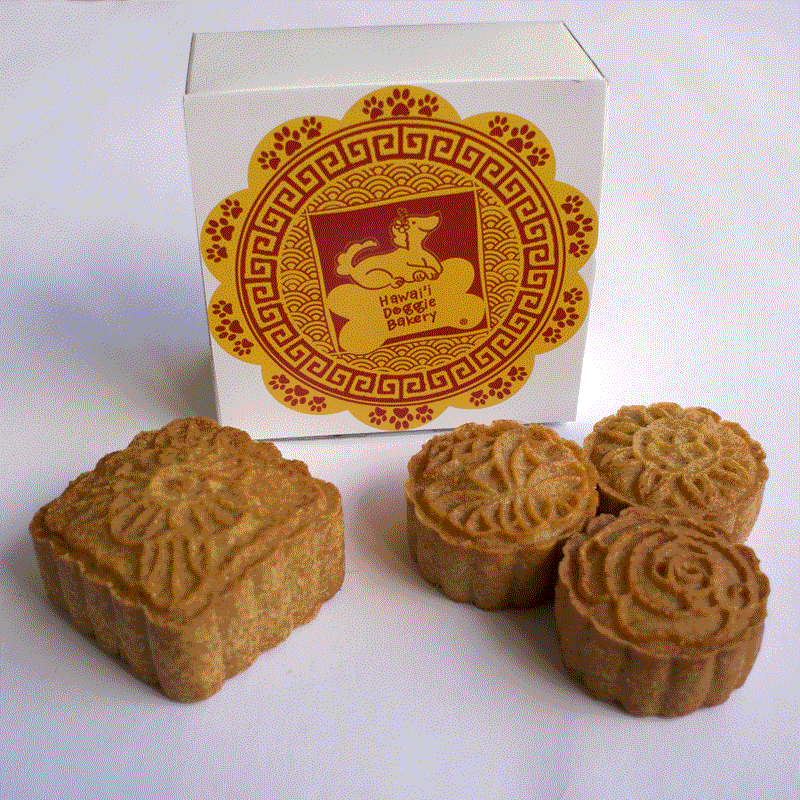 Mooncake Festival is coming up! This year we have 2 flavors to choose from:
Sweet Potato (Small set of 3)
Chicken & Apple (Large, sold singly)
Click here for more information and to pre-order!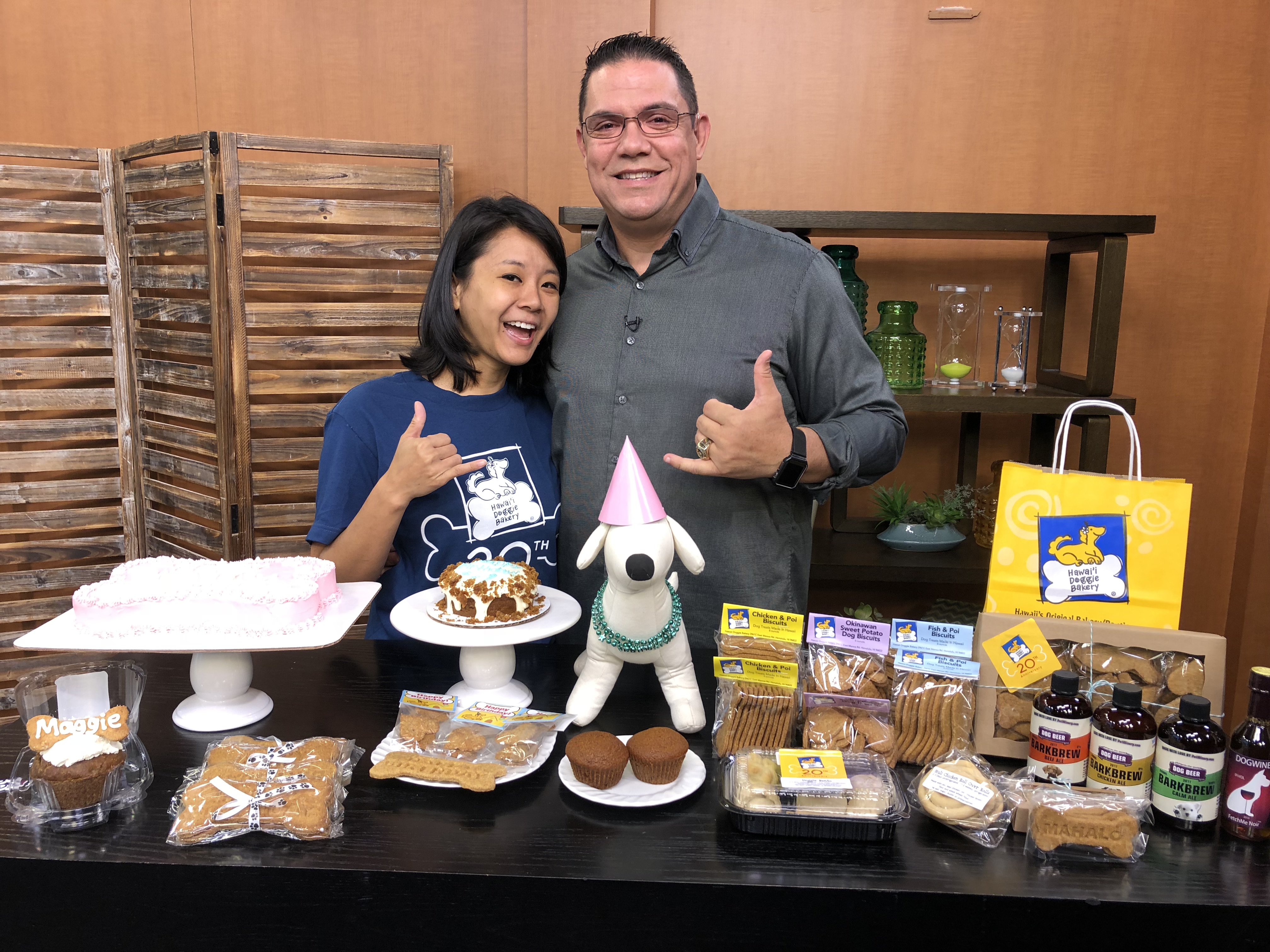 We were recently featured on Living808 TV for Pet Appreciation Week. Click here to watch!