The Holiday Season is upon us, and beside all the family, fun and FOOD we always look forward to opportunity to give to those in need. This year, we are excited to do something a little bit different than what we normally do. In the years past, we have chosen an animal non-profit to fundraise for like K9 Kokua or the Hawaiian Humane Society. This year, we are going to give back to some humans who love dogs but no longer have furry friends in their lives. Read on for the story!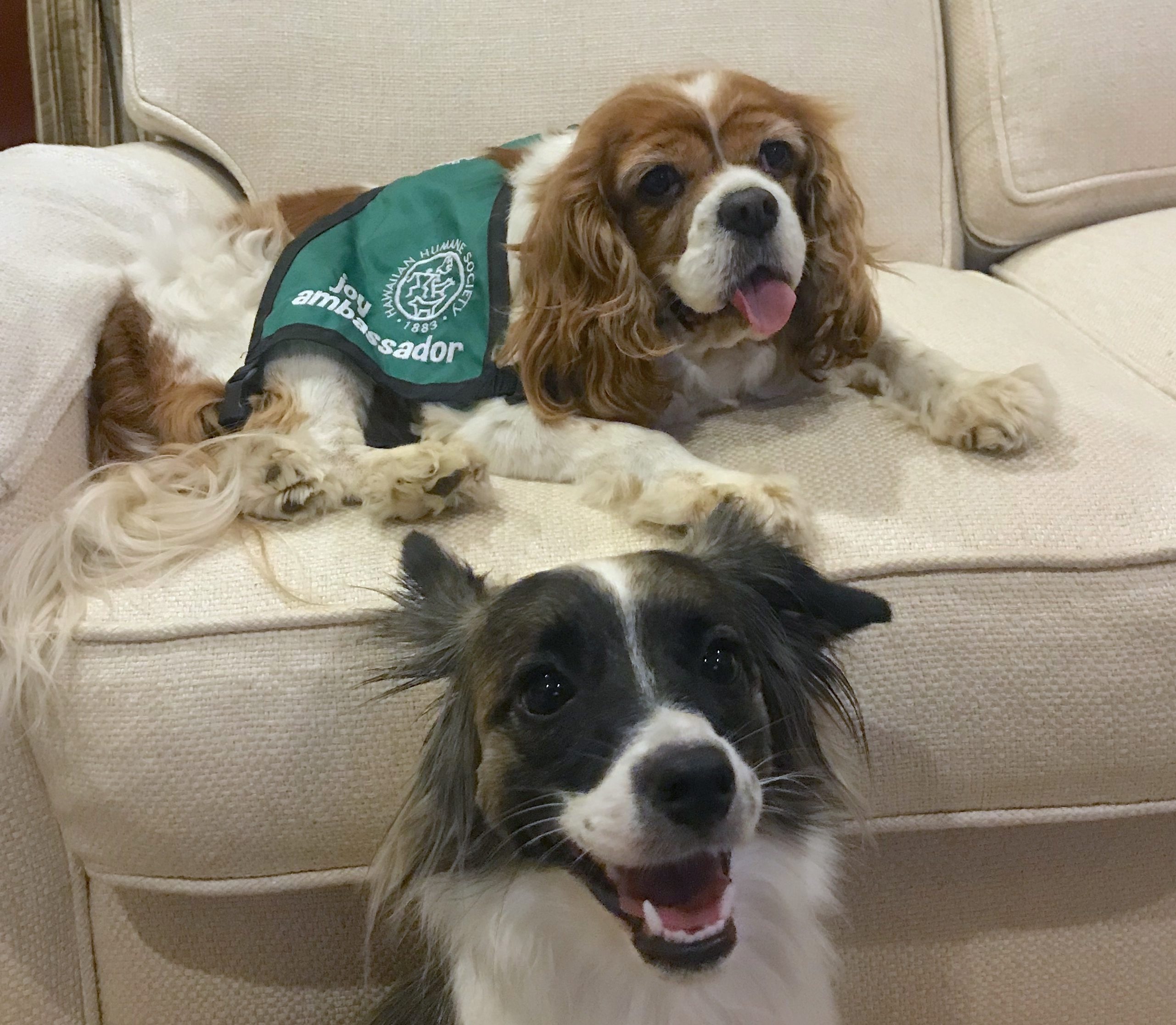 Ini and Xander, two of our current Joy Ambassadors
For over a decade, our family has participated in the Hawaiian Humane Society's Pet Visitation Program, bringing our dogs to various nursing homes and hospitals around the island. This year we have been visiting Lēʻahi Hospital, which is a facility that provides traditional long-term care to short-term rehabilitation to adult day health care.
One day we heard about a "dog" in the Hospital that belonged to one of the residents. We were surprised to hear this because to our understanding, animals were not permitted on the property except for us Pet Visitation Teams. This "dog," we heard, was adorable, loving and friendly and brought a lot of joy and excitement to the residents.
"Where is this dog, can we meet him?" we asked.
"We had to take him away and hide him because the residents started getting agitated. They all wanted to spend time with the dog and got upset when they couldn't."
Well, now we REALLY need to meet this amazing creature, if he is in such high demand he must be the best dog ever!
So we snuck in to see the dog…and here he is: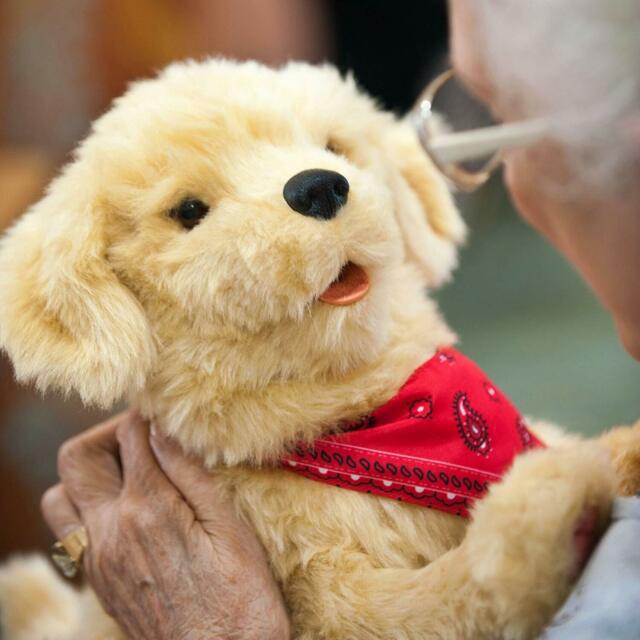 Oh my! A robotic dog specially designed for seniors! This dog isn't just a cute, cuddly stuffed animal. He has built-in sensors that respond to motion and touch. He has a heartbeat and speaks back when you talk to him! This little guy is made to provide the same comfort and happiness that a real dog would, but is easier for seniors to interact with, and for facilities like Lēʻahi Hospital to maintain.
Lifelike Robotic Dogs like these have been proven to be so helpful with aging seniors but as you might imagine, they are quite expensive. Hence, the one dog that Lēʻahi Hospital has to keep hidden. You can see where we're going with this…
We've decided to raise money to buy more of these dogs for the residents of Lēʻahi Hospital!
Each of these dogs is $119 (not including shipping to Hawaii!) and we would love to get as many as we can to help bring a very Yappy Howlidays to the residents of Lēʻahi Hospital.
Ideally, we'd like to raise enough money to buy at least 5…but if we can buy even more that would be FURTASTIC!