Our Hawaii Doggie Bakery Ohana cordially invites you to our family dog, Ki'inani's 100th Birthday Paw-ty!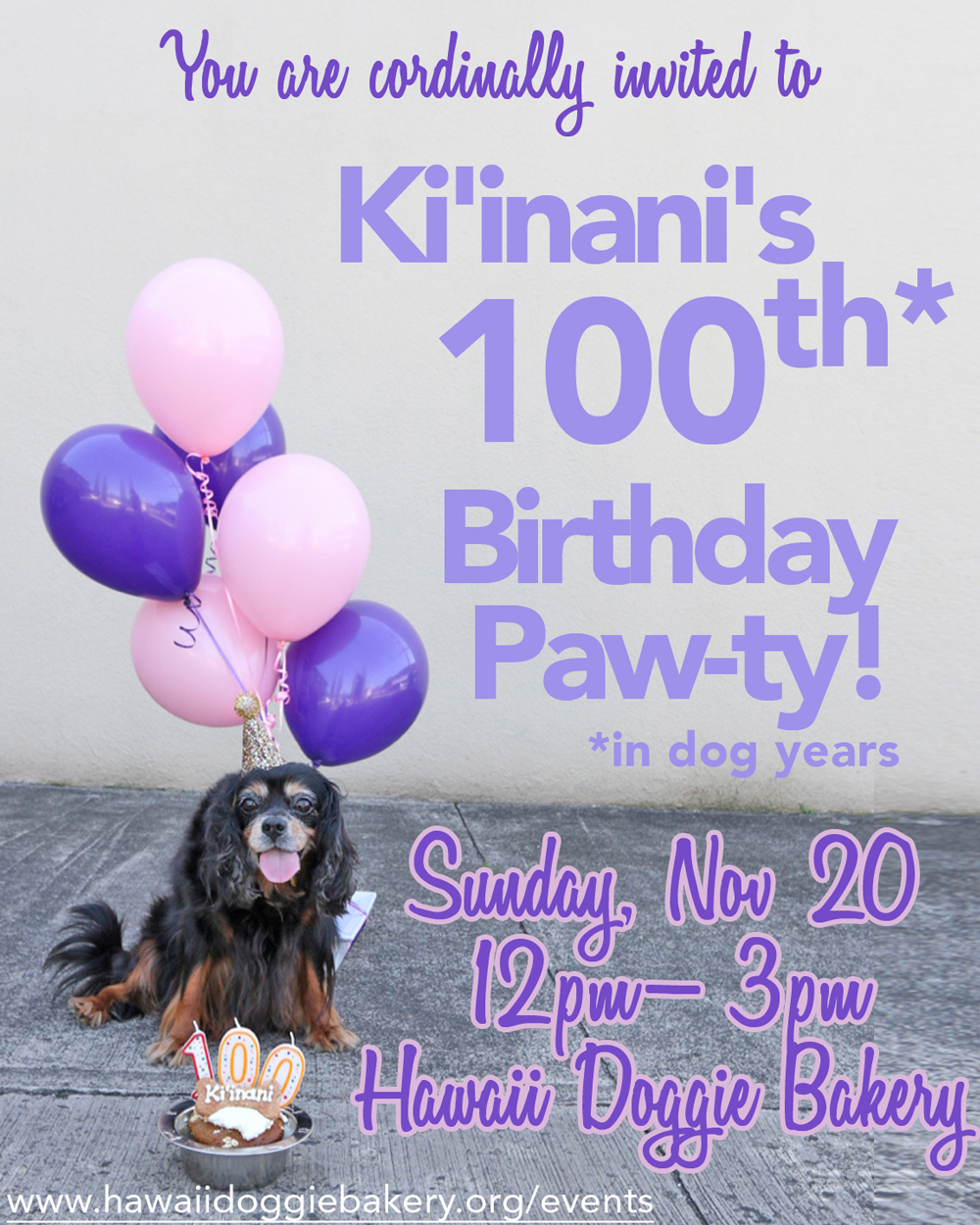 What's that? 100 years? We don't mean human years of course, we mean dog years!  😂😆  On a recent evening family stroll through the park, we realized that Ki'inani just turned 100 in dog years* and we got so excited about that milestone, we decided to throw a party to celebrate!
Ki'inani is our Mom's dog — her first Cavalier King Charles Spaniel and (arguably) her favorite girl in the family (including her daughters, Niki and Tasha).  Ki'inani first joined our family in 2002 as a puppy after a long search for my Mom's dream dog. She fit in immediately with our other dog, Xiao Gou, and our family loved having such an affectionate little spaniel in the house.  Shortly after joining our family, Ki'inani, along with our other dogs, were approved for the Hawaiian Humane Society's Pet Visitation Program and visited Retirement Homes and other facilities like HUGS, Craigside, Haleku'ike and The Plaza, spreading happiness and joy whenever she went.  Ki'inani continues to do Pet Visitation, and in fact the day of her Birthday Paw-ty, she is spending the morning at Arcadia.
We are thrilled to celebrate Ki'inani's Birthday and we are excited to invite everyone to come down to wish her a Happy Birthday! We will have cake, a 100th Birthday Photo corner, take-home favors and more!  Our Mom (a former college Math Teacher) will also be offering to calculate your dog's 100th Birthday for you so you can start planning your own paw-ty!
Ki'inani's party is free to attend, and will be from 12pm – 3pm. In lieu of gifts for Ki'inani (please, no gifts needed!), she is asking that you please bring a toy donation for the Hawaiian Humane Society's Holiday Toy Drive so that all the animals adopted during December can have a Holiday present.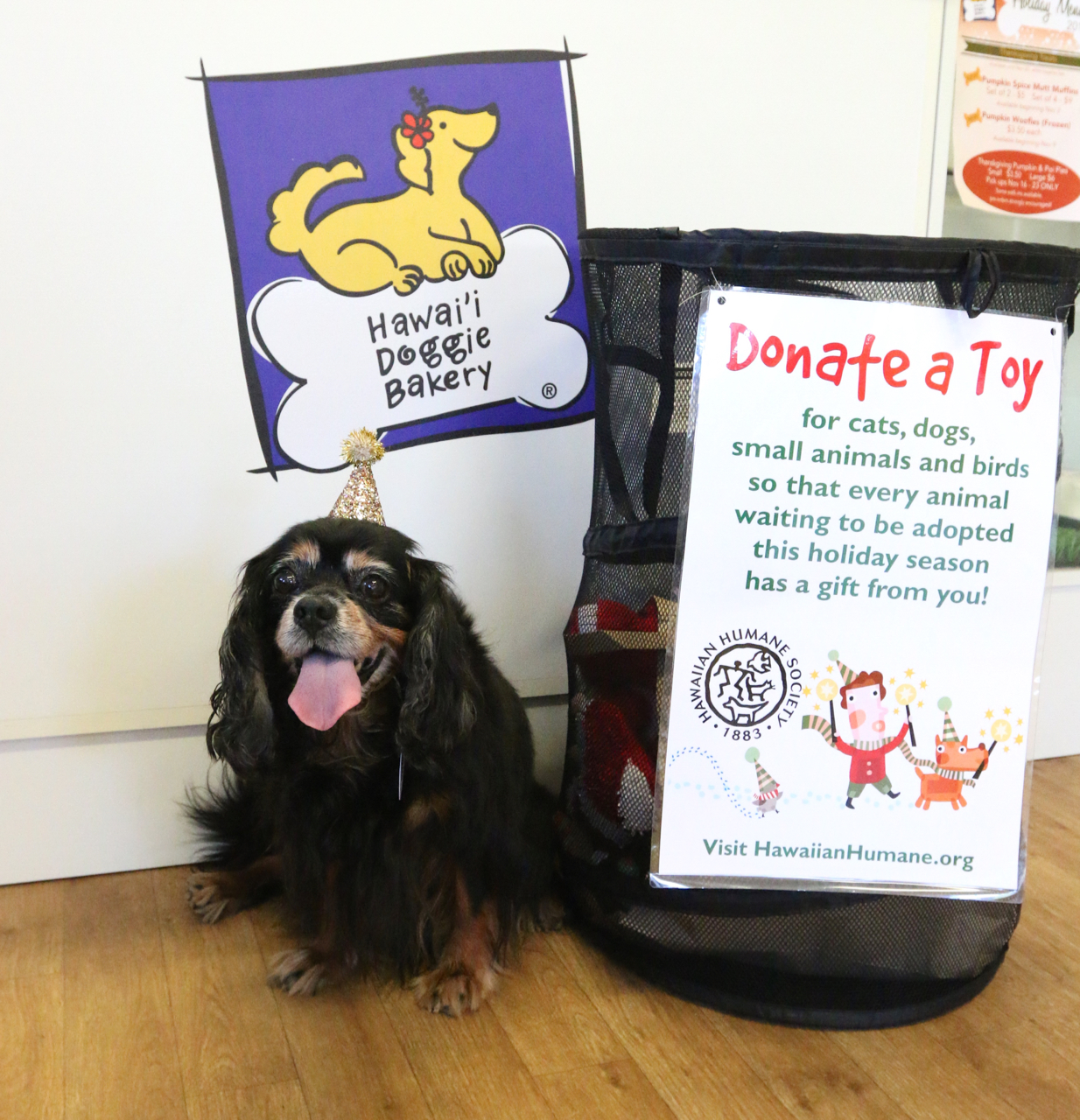 Hope you can make it out! We would love to have everyone come and celebrate such a wonderful and valued member of our family!
*For simplicity's sake, we calculated Ki'inani's 100th Birthday based on 7 dog years = 1 human year. We know that studies show that the number changes as dogs get older, but this is just for fun and for the love of Ki'inani, not for complete accuracy! 🙂