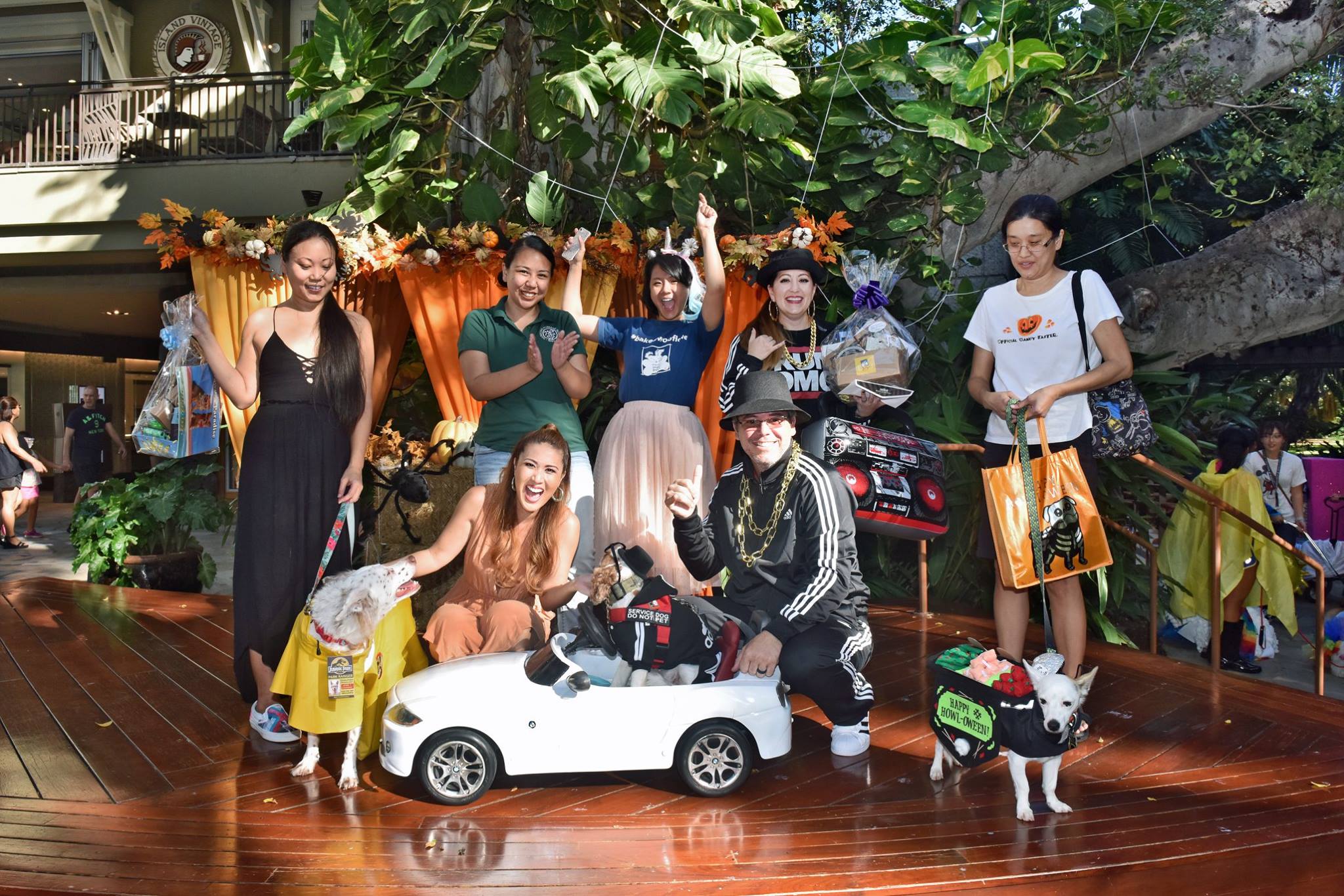 We are thrilled to once again partner with Keri Nakahashi Photography and the Royal Hawaiian Shopping Center for a Howl-O-Ween WoofTacular!
This event is a two parter: first is an Instagram Contest which runs October 1 – 15 and the second part is a fun Halloween event for you and your pup!
Part 1: RHCHowl Instagram Contest
It's time for your fur baby's moment in the spotlight! Dress them in their Halloween best and post a pic to Instagram from October 1st until October 15th using #RHCHowl #Contest for a chance to win!
Twenty five Instagram finalists will receive a $20 Royal Hawaiian Center gift card and a chance to win more prizes at our Howl-O-Ween Doggie Parade on Sunday, October 20th in The Royal Grove, in collaboration with Hawaii Doggie Bakery.
Part 2: Howl-O-Ween WoofTacular!
Sunday, October 20th
2:00 to 5:00 p.m
Royal Grove, Royal Hawaiian Shopping Center
#RHCHowl Finalists are invited to take the stage and compete for the title of top dog for a chance to win fantastic prizes!
Pet friendly games and local businesses, BarkingDogBlankets, Hawaii Doggie Bakery, Kim Sielbeck Art, Poi Dog Treats and Pop Box Hawaii will also be in attendance selling specialty products during the event. A portion of sales will benefit the Hawaiian Humane Society.