In celebration of the Joy Ambassador Program at the Hawaiian Humane Society, we will be occasionally featuring different Joy Ambassador Animal/Human Teams. 
For today's feature, we have Mikie!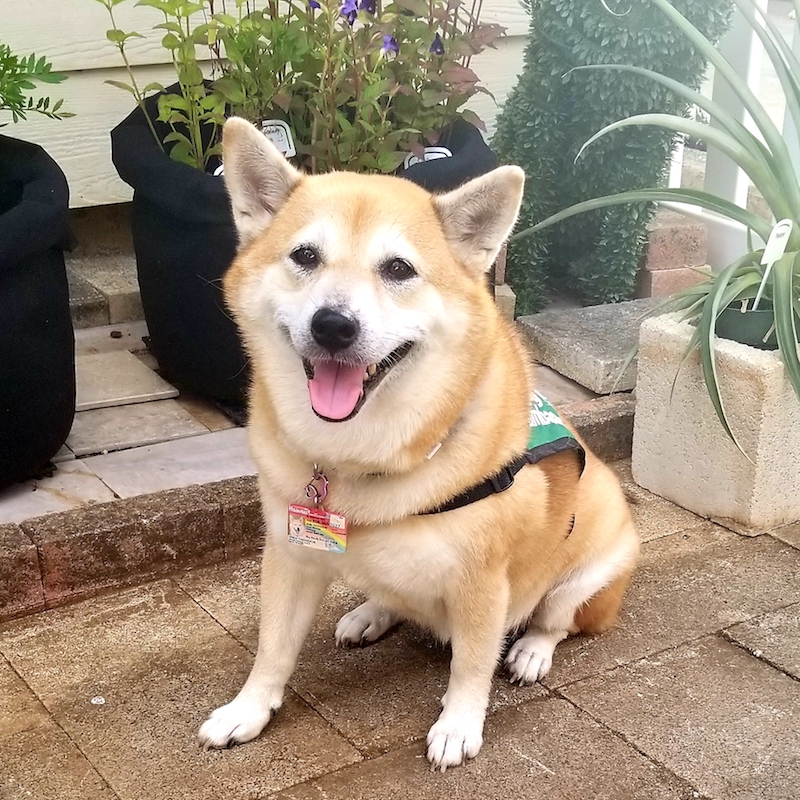 It's just a joy to see how our dogs brighten a patient's day when we enter their room or if they're in the TV room area. They see us walking down the hall head towards them and you can see a smile on their faces. Some of them talk with us and ask questions and what we do when we come to visit.
We have this one patient that keeps repeating herself but it's ok we just answer her back. The facility that we go to (Ka Punawai Ola) they have a long term care side and a short term care side. Usually the short term care side is more lively because they are there only for rehab after a surgery. So we would only see them once but rarely see them again on our next visit.
The long term care side is a totally different story. We would always see them every month because that where they need 24 hour care everyday. So sad to say that this is where they will live till they pass or they move to another facility.
This year will be our 7th year volunteering for Hawaiian Humane Society Pet Visitation. Our very first visit was on July 8th, 2012. We been at Ka Punawai Ola for all 7 years and we have had some patients that we got close to that passed away. Our first patient that passed, her friend told us that she wasn't doing too good so we kinda knew that our visit could be our last visit with her. Her friend knew that we visit her every month and she enjoys petting the dogs and talking with us. When we went to her room on our next visit, she wasn't there. Her room was empty and right then and there we knew what we will be getting ourselves into while visiting patients every month and getting to know them and their family on the long term side. It's like we lost a friend.
Some visits what ever month it is we like to do themes. Like Christmas, Halloween, Superbowl, Boys/Girls Day….etc. That way, patients enjoy the dogs even more plus the workers get a kick out of them in their costumes. They take selfies with them too. LOL So I guess the dogs brighten their day too. 
Mahalo to Mikie & Mike for everything you do!⁠