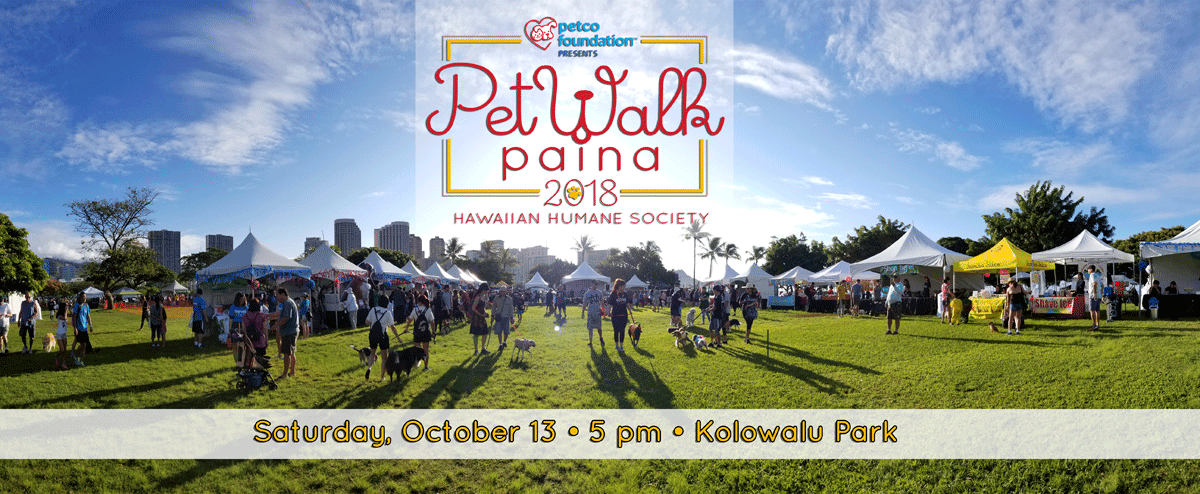 We are so excited to join the Pet Visitation Team for Petwalk Paina 2018!!
Petwalk is the annual fundraiser for the Hawaiian Humane Society and it is one of their biggest events to raise money to help the animals. We love to participate every year, it's always so much fun. This year we're on a Team PLUS we will have a table at the event itself! We can't wait for the fun on October 13.
Two of our dogs, Ini and Xander have joined the Pet Visitation Team to help the cause, and we're inviting you all to join as well! You don't have to be a Pet Visitation Volunteer to join – everyone is welcome! Our Team Page where you can join is HERE.
If you can't attend but would like to donate, all the members of our Team are accepting donations in support of our overall goal of $750! For more information and to donate (there are prize incentives!), visit our Team Page HERE, and Ini and Xander's page HERE.