The Hawaii Pet Expo is only a few days away, and we're so excited to announce the last two items on our menu…we've saved the best for last!
We have two Hawaii Pet Expo Exclusive items we've put together in honor of our 20th Anniversary.  First up are our 20th Anniversary Mystery Boxes! These boxes contain so many possibilities for your pup to enjoy…could be a toy, treats or something else unique and fun! $20 each, no pre-orders!
Next we have a returning FAVORITE menu item…Surfdog Sushi!
Surfdog Sushi has been a part of Hawaii Doggie Bakery's menu for many years – you can even find it in our cookbook! This special treat is very popular, but not so easy to make, so we haven't had it on the menu in awhile.
We thought there is no better way to start off our 20th Anniversary Celebration than to bringing this fur-favorite back, as this is an extra special occasion!
Comes in sets of two or four, this is our signature white dough with tuna, spinach and carrots inside, wrapped in nori and topped with rice.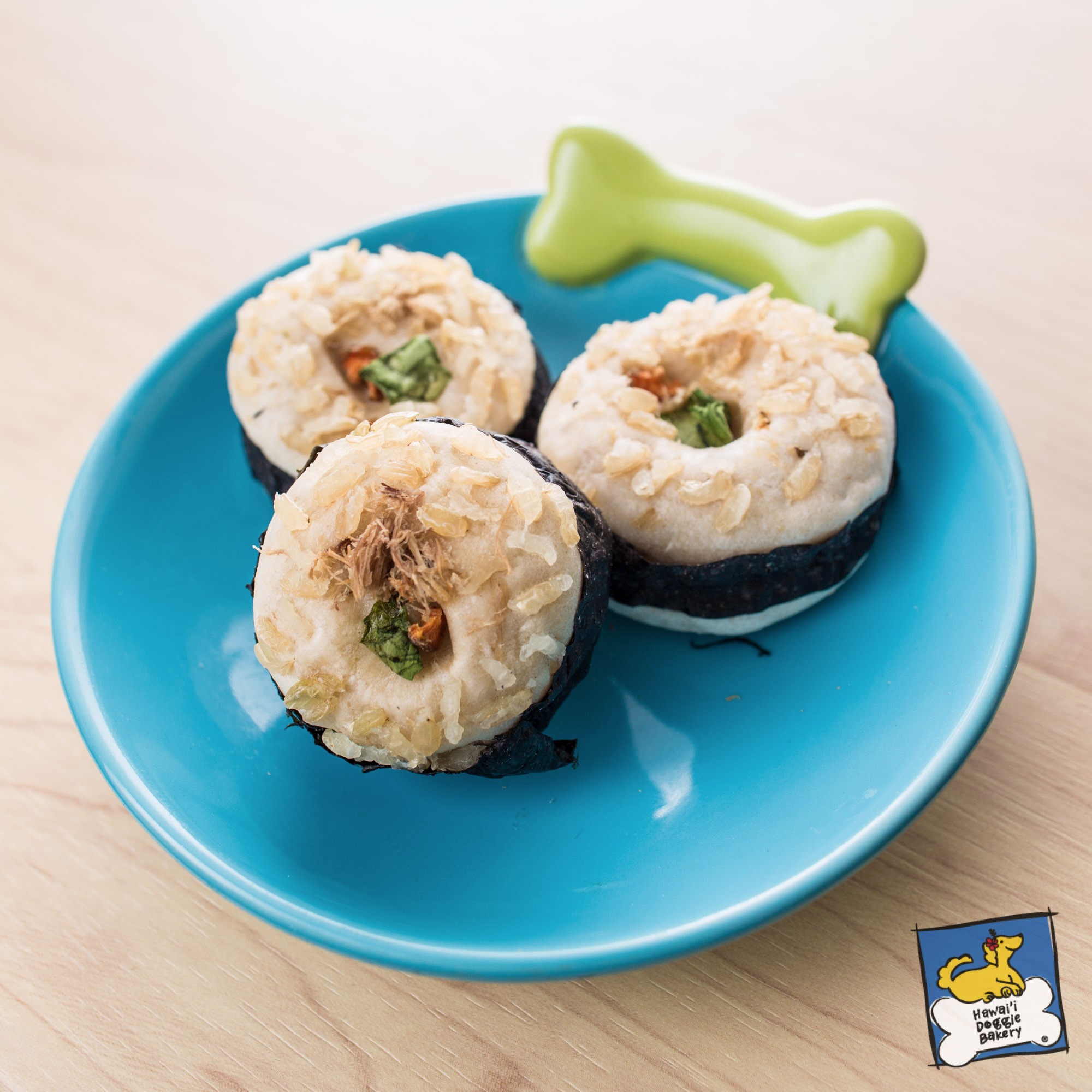 Also ICYMI, here is the rest of our Hawaii Pet Expo 2018 Menu: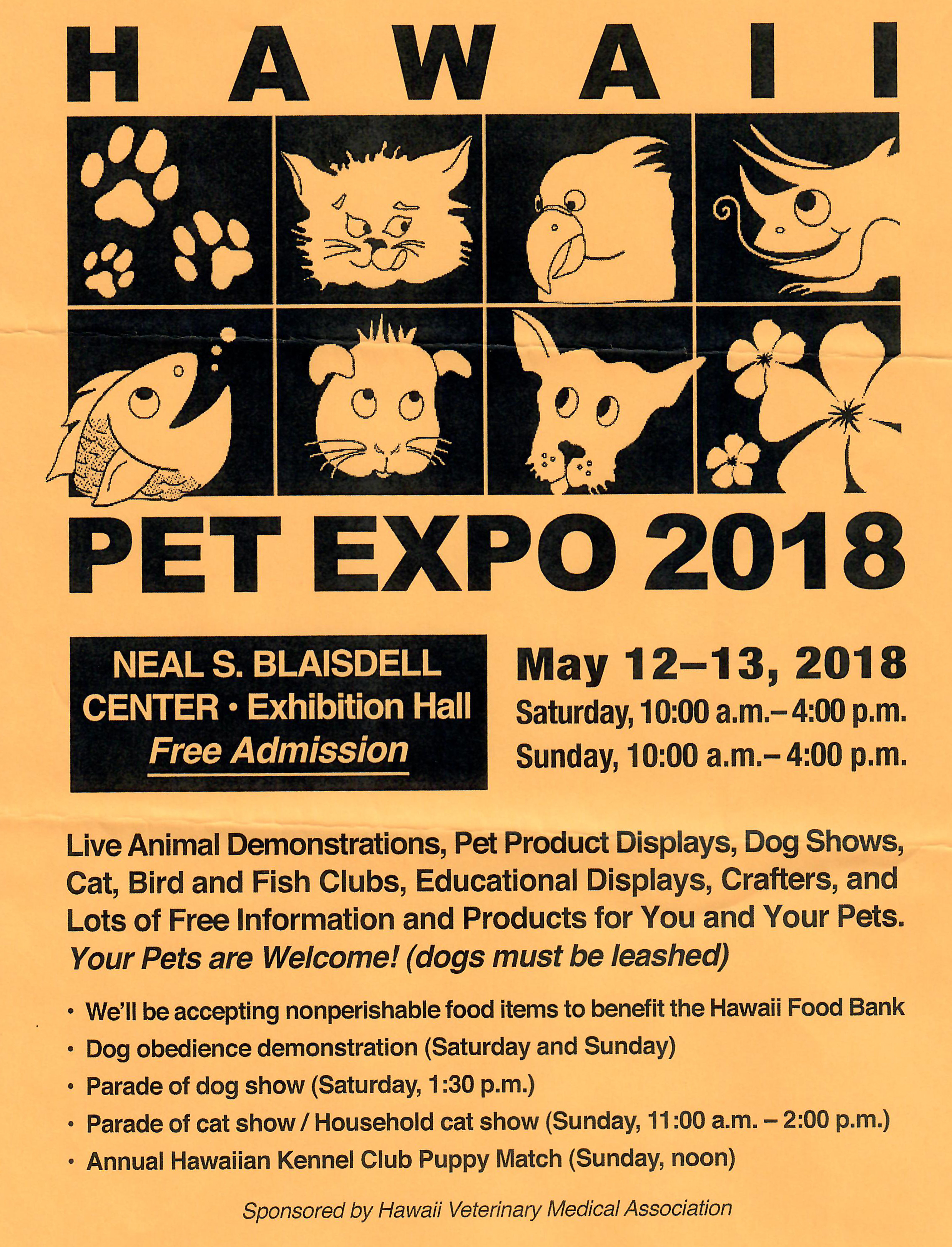 Hope to see you at the Hawaii Pet Expo, this weekend – May 12 & 13, 10am – 4pm.  We are also kicking off our 20th Anniversary at the Pet Expo. Click HERE to see the freebies and contests we're doing in celebration!