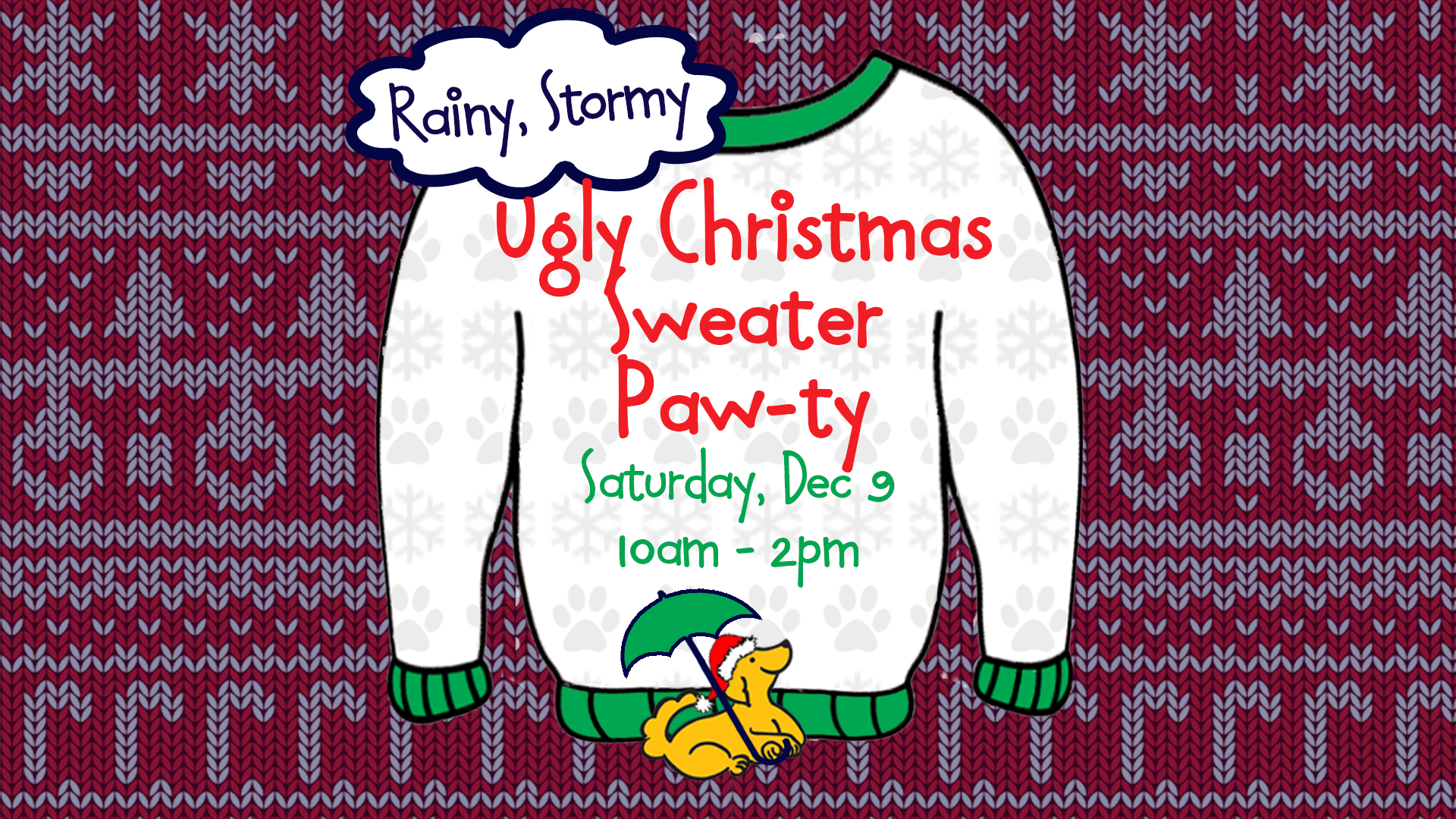 Paw-ty UPDATE!!! Due to the weather being so bad lately (and the forecast for Saturday says rain and wind!) we are making some changes to our event.
We are now throwing a Rainy, Stormy, Ugly Christmas Sweater Paw-ty!!! Here's how it's going to go down:
VIRTUAL Costume Contest:
Starting December 4, you can submit your photos to enter our Costume Contest. Post in the Facebook Event we created (click here), or tag us on IG and use #rainyuglyxmaspawty. If you don't use social media you can also e-mail woof[@]hawaiidoggiebakery.org
Open to mainland and local, but the Overall Most Ugly category can only go to an Oahu resident.  Deadline to enter is December 9, at NOON
Categories are:
Most Festive
Most Shameful
Most Non-Ugly
Ugliest Couple
Overall Most Ugly
VIRTUAL Games: Happening this week in the Facebook Event and on Instagram so make sure to click "Going" or "Interested" to be notified
VIRTUAL Ugly Christmas Sweater Paw-ty on Facebook Live:
Join us for a Virtual Ugly Christmas Sweater Paw-ty with Katsumi & Kuri Firefox!
We'll be tasting treats, drinking (dog-friendly) wine, playing games (and giving out prizes), maybe sing a few Christmas Carols…and of course wearing our Ugly Christmas Sweaters!!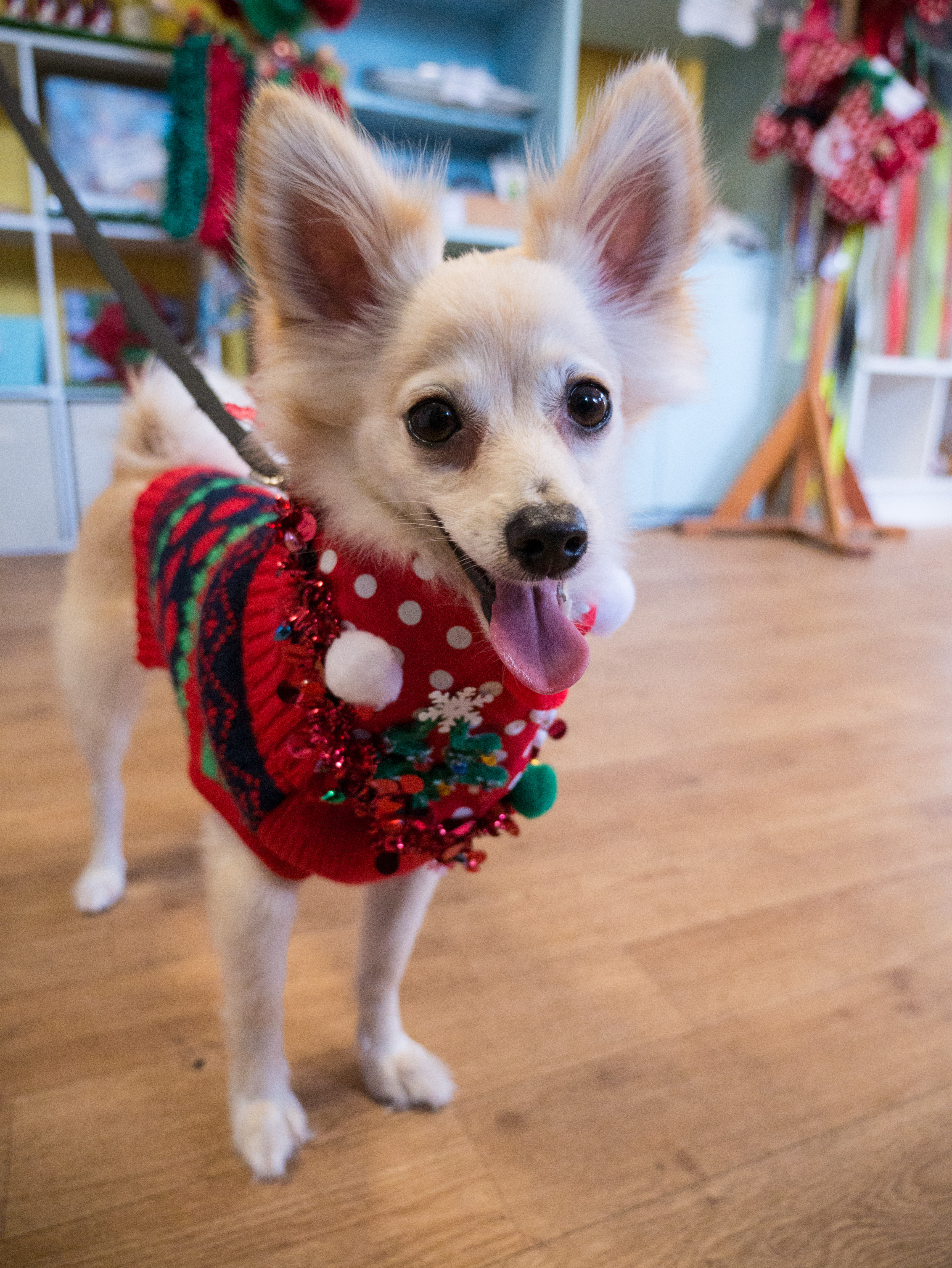 If you decide to brave the weather and come down on our original Ugly Christmas Sweater Paw-ty date, please note that our paw-ty is going to take place in our shop only, and we only have limited space. However we will have an Ugly Christmas Sweater Photobooth, FREE treats for pups and discounts on select items.