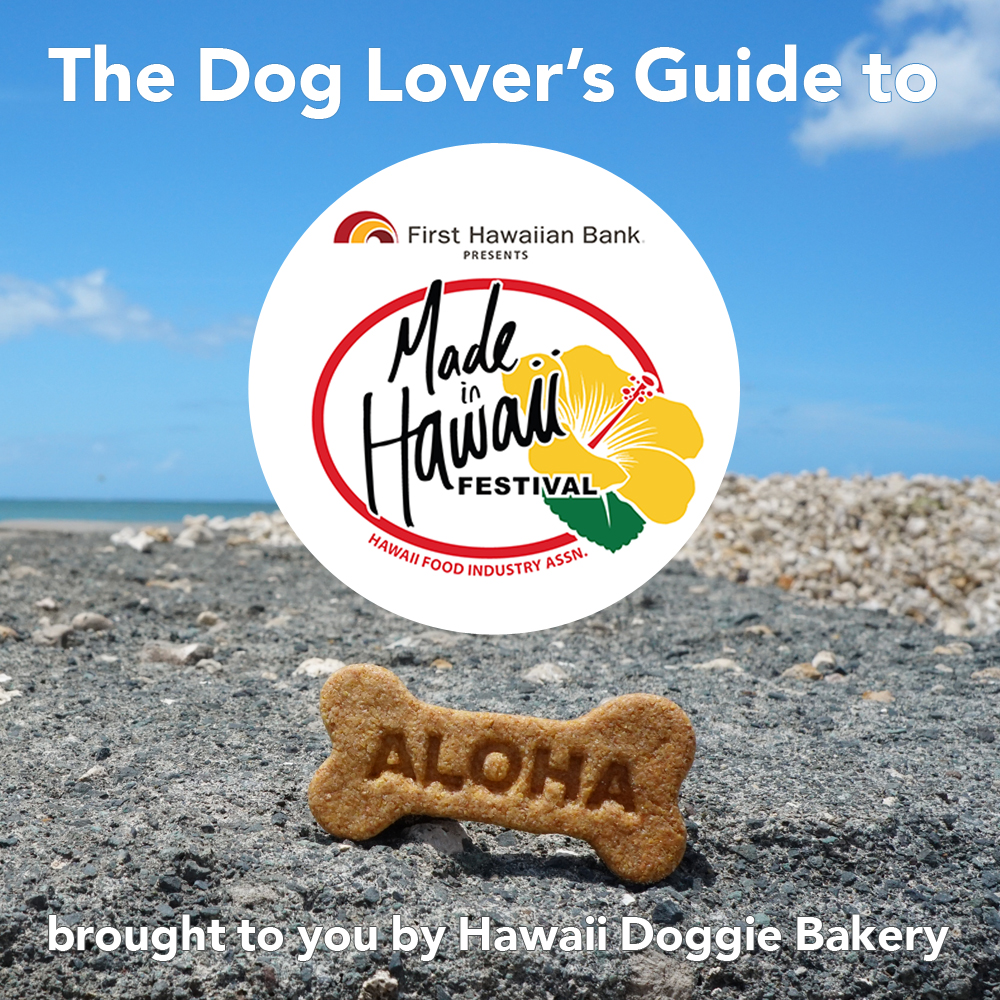 The 23rd Annual Made in Hawaii Festival is happening this weekend, August 18 – 20 and we are so excited to be there again!!  The Made in Hawaii Festival is one of our favorites for many reasons, but we are especially proud to participate year after year because of the esteemed company of so many talented local vendors.  The organizers of this Festival have a very careful criteria to make sure that all booths showcase products that are all truly Made in Hawaii — nothing made on the mainland or out of country are allowed in.
We have been excitedly posting on social media for the past few weeks, and a lot of people have been asking us if this is a dog-friendly event.  Unfortunately this is not an event for our furry four-legged friends, but we've put together a list of Made in Hawaii vendors that dog-lovers can visit — and bring home something for your patiently waiting pup!
Please note, we are not personally familiar with every vendor at Made in Hawaii and their specific products. We did our best to curate this list from who we know and could find, but we a-paw-logize if we missed anyone! Please let us know in the comments and we will be glad to add them in!
---
Of course, Hawaii Doggie Bakery will be there!  We are in the Arena aside, Booth 379
---
Our longtime friends, idkwhat2wear will also be in attendance
---
Pualani Soap, who makes the amazing Dog Soaps & Paw Salves available in our shop will have a booth as well.  Fun Fact: we first met them at a Made in Hawaii Festival years ago!
---
Another longtime friend of HDB, Hawaii Handmade Gifts has dog-themed gift items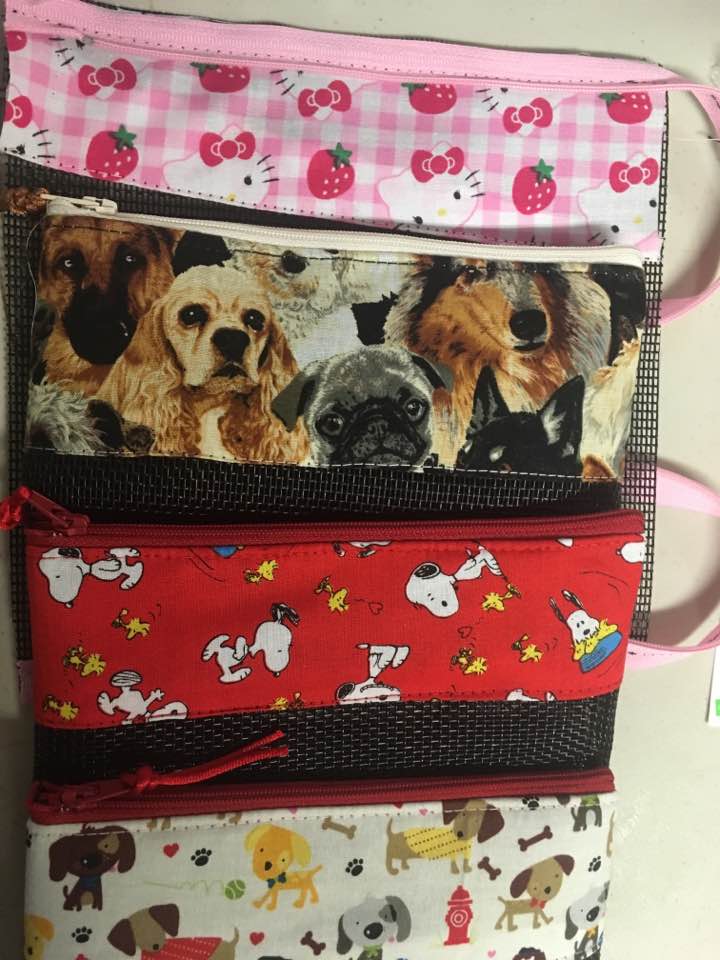 ---
Pia + Michio has beautiful handmade dog accessories
---
Our good friends, Bit of Sugar have Snoopy earrings and necklaces!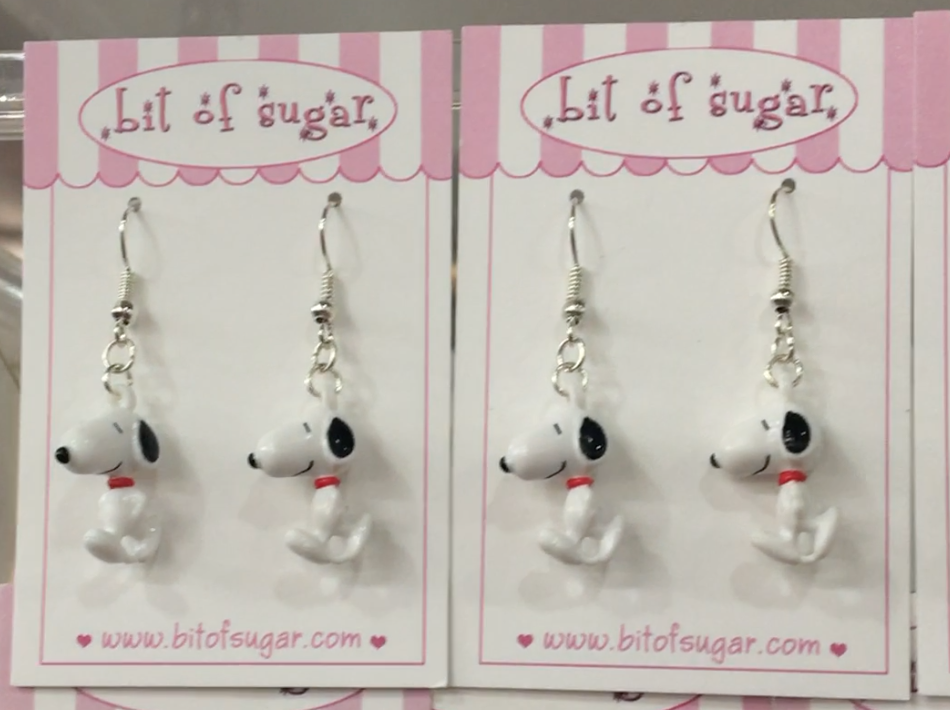 ---
Waggin' Bakery will be in attendance as well!  Paws up for more handmade in Hawaii Dog Treats!
---
Rubber Stamp Plantation loves dogs and has Dog Decals!
---
Filthy Farmgirl has soaps for dogs (and humans too!)
---
Tikidawg Pet Accessories has Hawaiian-themed collars for dogs (and cats!)
---
I. M. Loved, LLC – Booth 501 – has dresses, bandanas, rugs and more!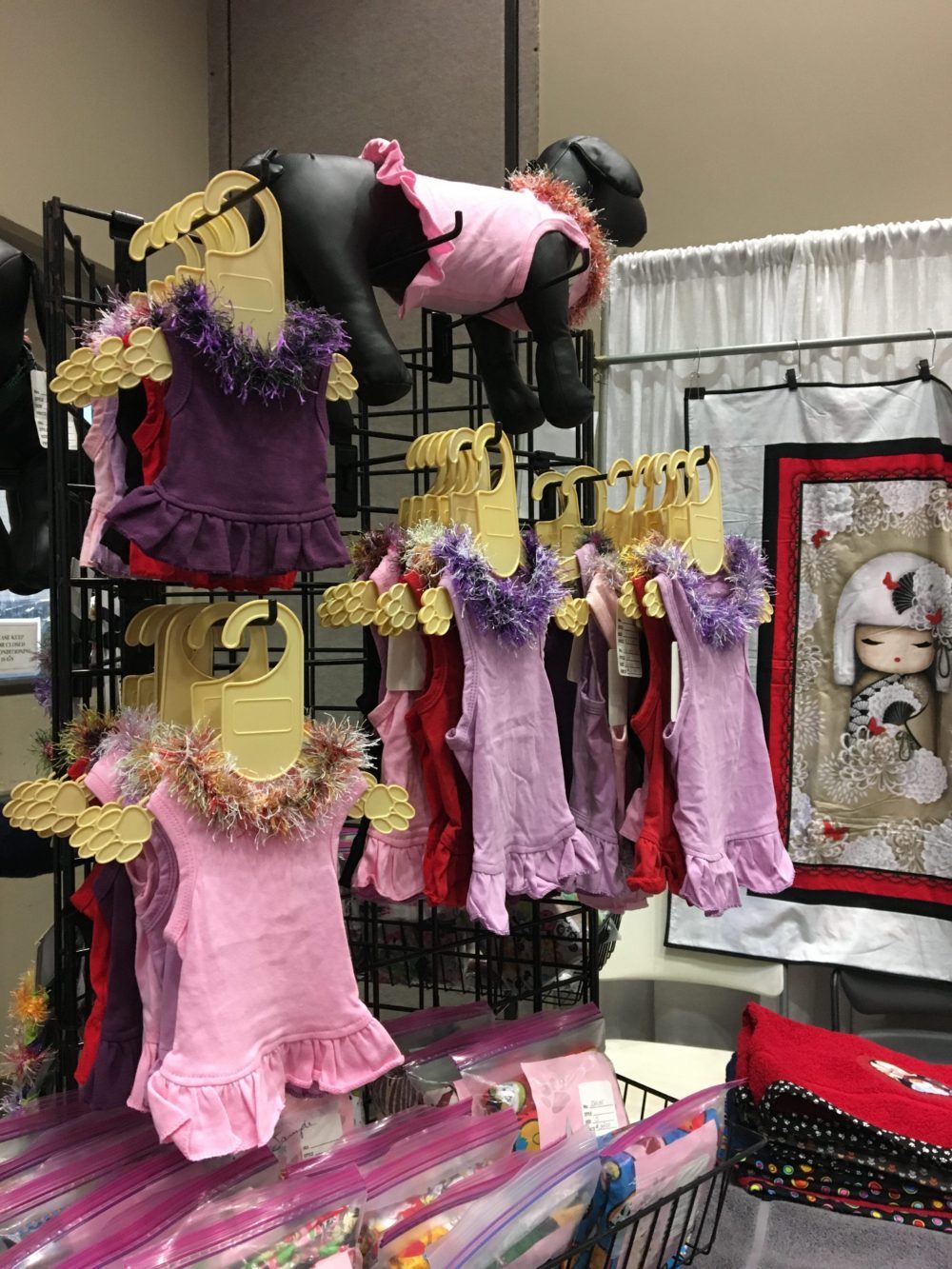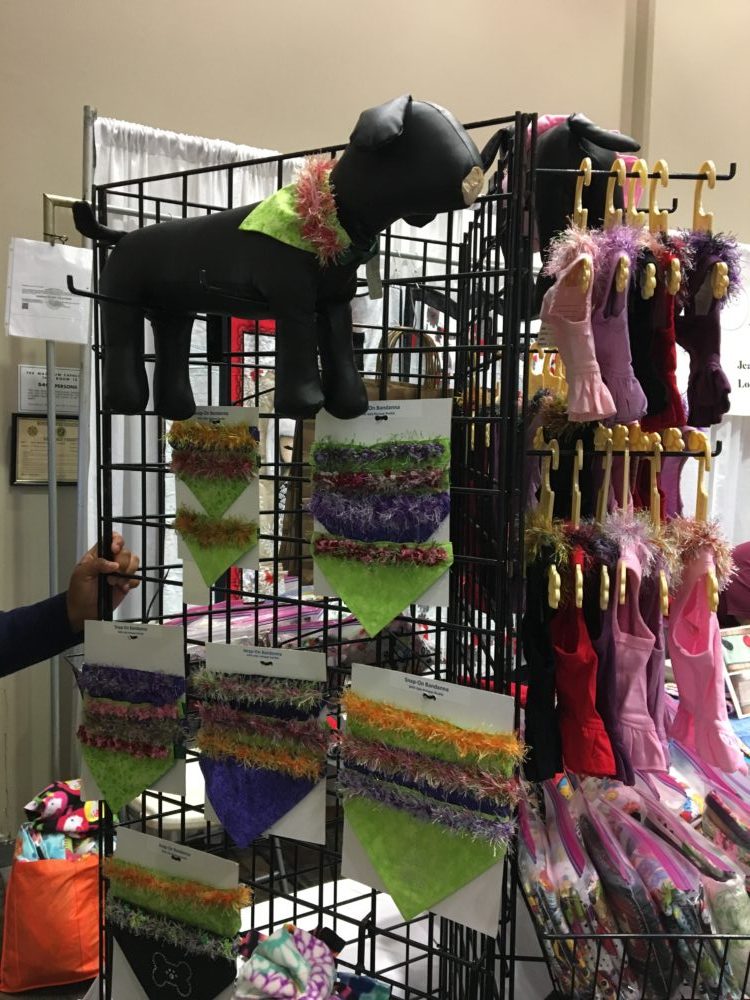 ---
Ponoma Jewelry Art & Pomai's PAWS – Booth 179
Leis, accessories and treats!
---
Ruby D's Cutting Boards Plus – Booth 243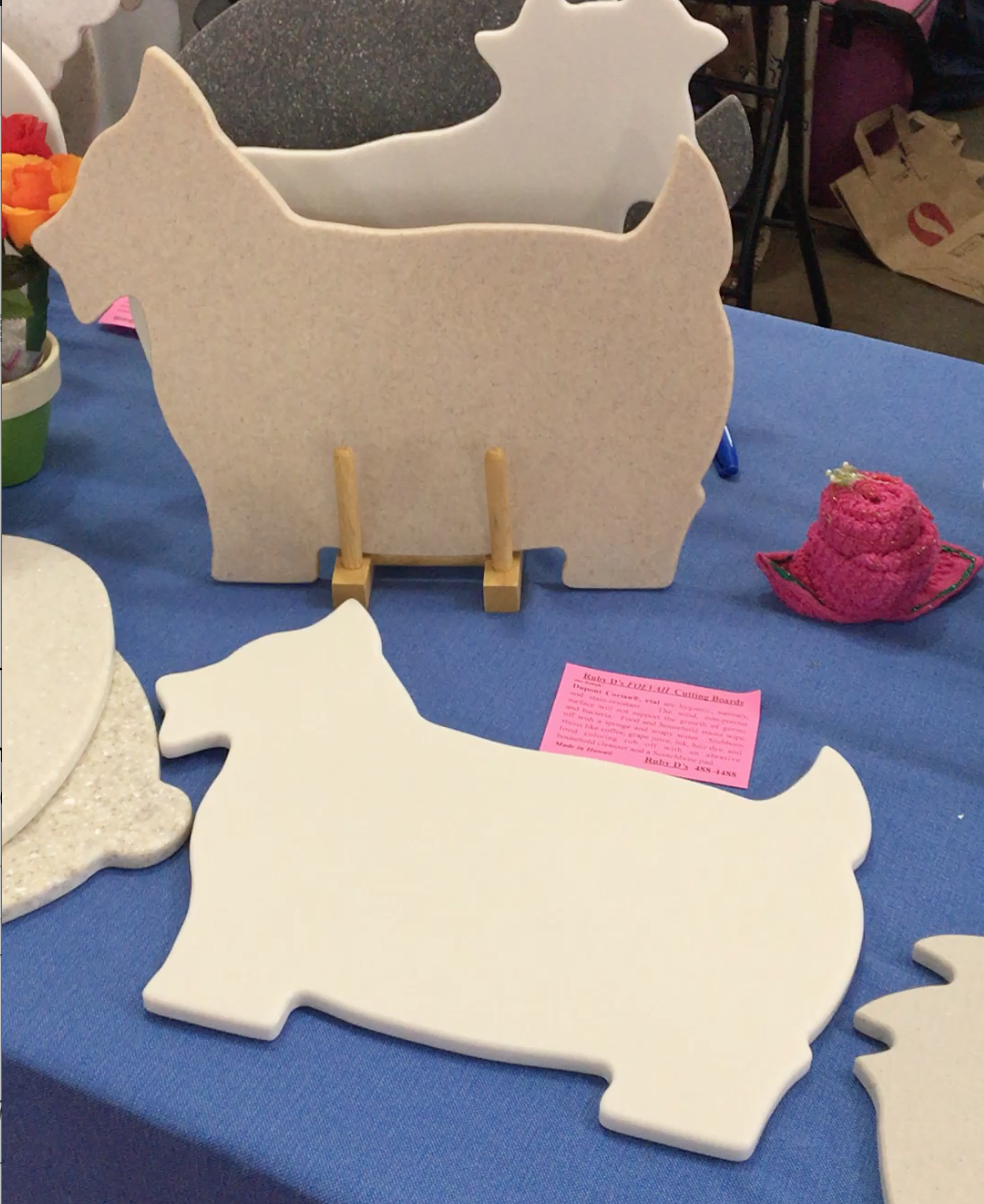 ---
Kawaii Mono – Booth 135 – has some pretty adorable jewelry!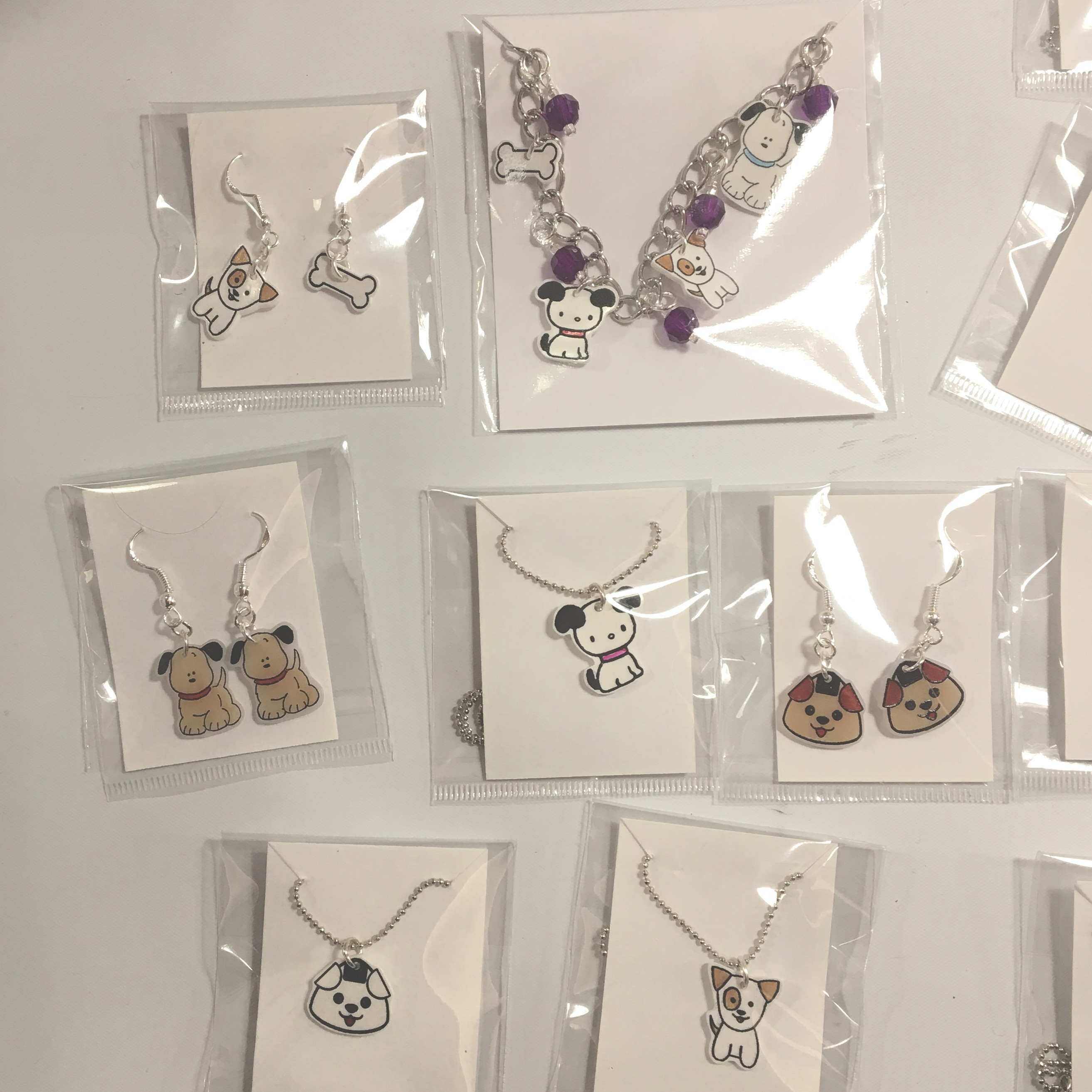 ---
Also in attendance:
Purrrs & Paws – Booth 427
---
BONUS: The founders of Hawaii Doggie Bakery will also have a Booth — it's Tidepool Love!  Visit them and make sure to tell them how much you appreciate them starting up our company way back in 1998!
We hope you've enjoyed our Dog Lover's Guide to this year's Made in Hawaii Festival! Please come and visit us in Booth 379, in the Arena side.  As a reminder, our shop will be closed Friday, August 18 – Tuesday, August 22 to attend this show.  We will reopen on Wednesday, August 23.
Made in Hawaii Festival
Friday, 10:00 a.m. to 9:00 p.m.
Saturday, 10:00 a.m. to 9:00 p.m.
Sunday, 10:00 a.m. to 5:00 p.m.