Here in Hawaii we are lucky to have beautiful tidepools to explore and see up close many different ocean creatures. Some dogs like our customer Koa are lucky enough to visit Tidepools on a regular basis!  So when it came time to celebrate Koa's birthday, his paw-rents wanted a cake with a Tidepool theme!
We had a lot fun doing "Tidepool research," trying to figure out what kind of elements would work in "cake form."  One thing we decided that was really important was the different levels that make up the different tidepools, so the first thing we did was to dig a hole into Koa's Sweet Potato Paw-ty Cake: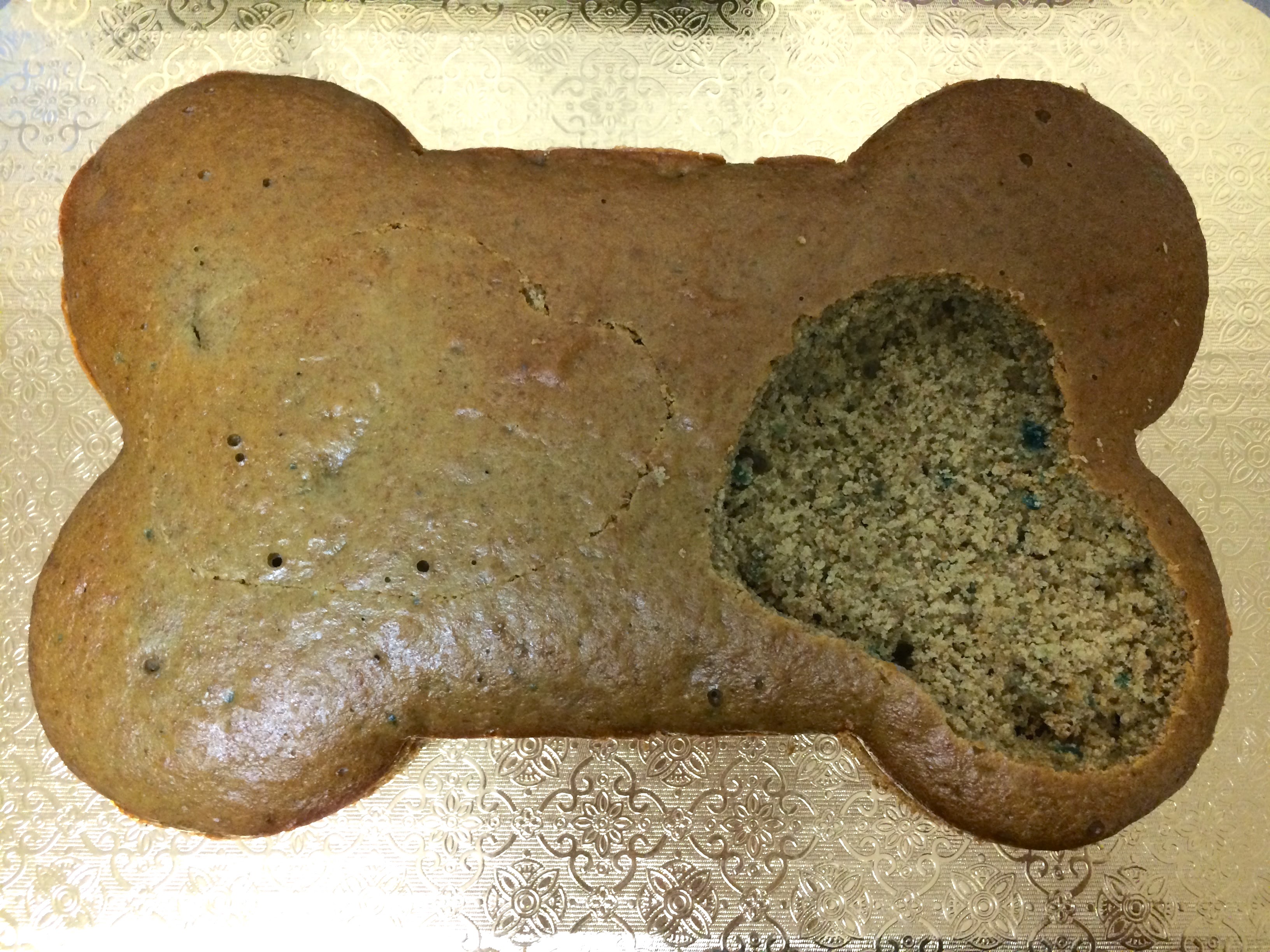 That looks…Tidepool-like, right?  😂😆
Next we filled that "pool" with blue icing with some texture to represent water, and then frosted the sides of the pool with texture to represent the rocks.  After that we had a lot of fun figuring out what kinds of tidepool creatures would be living in our Cake Tidepool!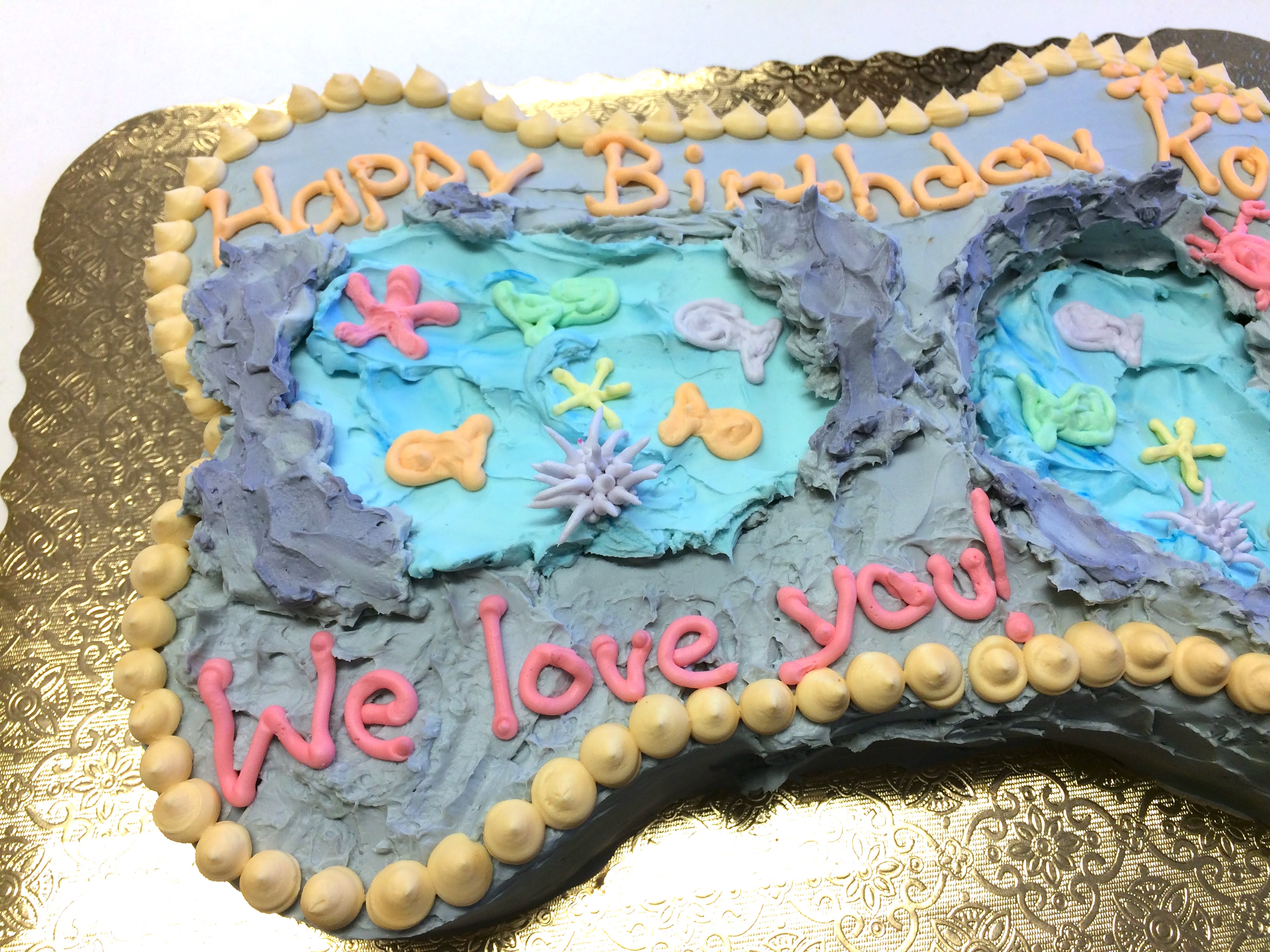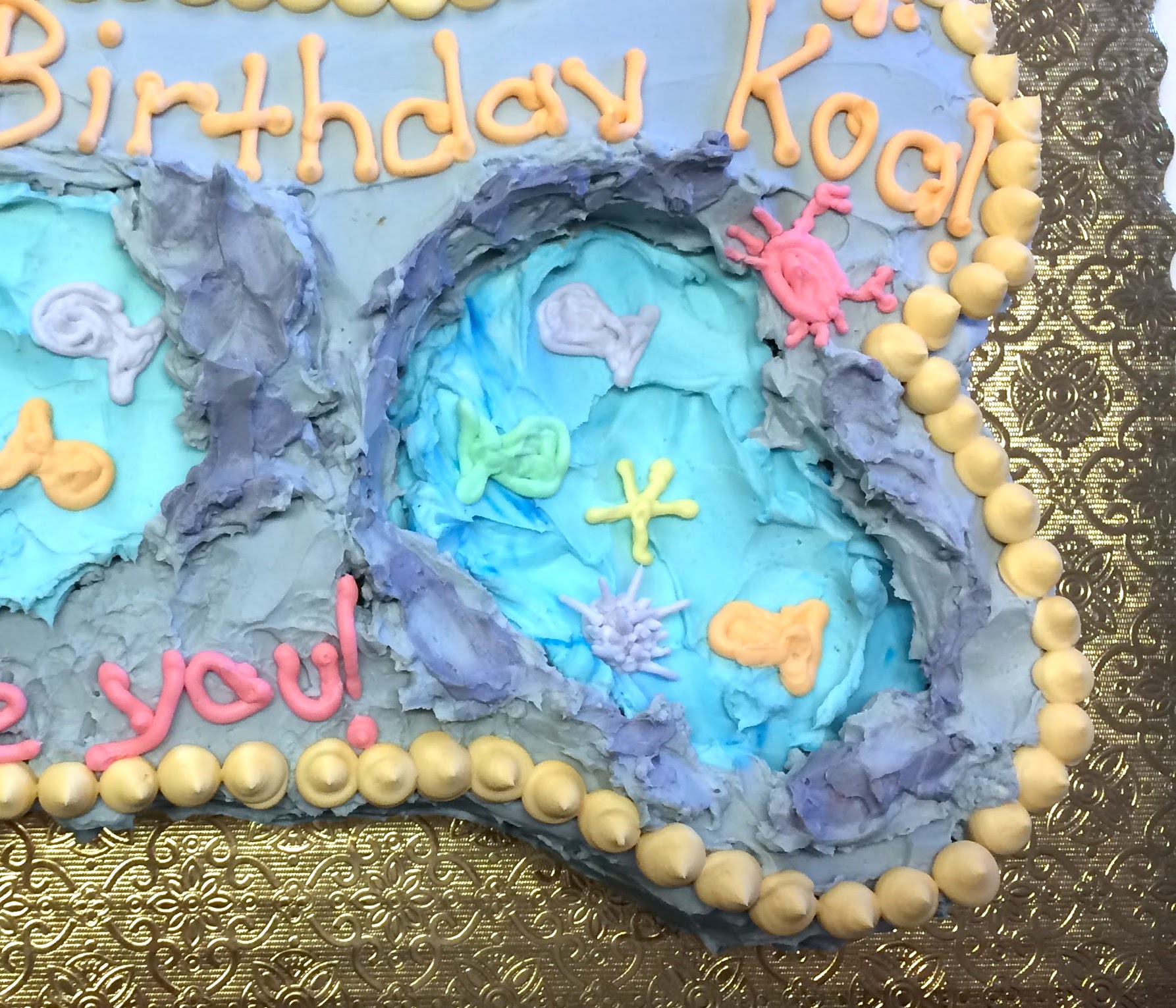 Fishies of course, Starfish and a few Sea Urchins!  What a fun and unique cake.  Koa's paw-rents came in recently to order this year's cake…can you guess what it is?  We'll give you a hint, it has to do with the outdoors again!  🙂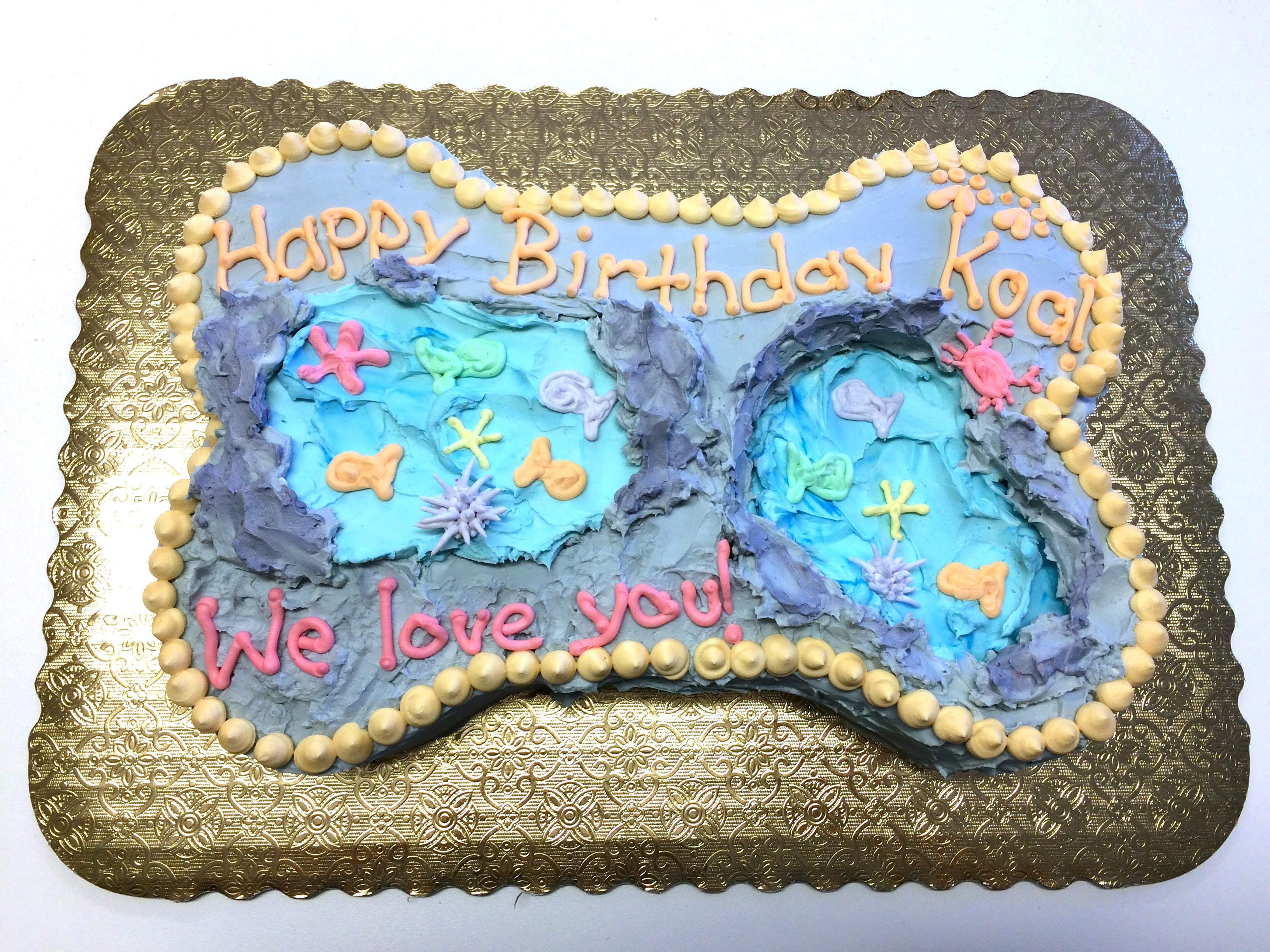 Would you like to order your dog a custom cake for his/her birthday?  Contact us at woof@hawaiidoggiebakery.org!