This year for the Howl-i-days, we were having a really difficult time coming up with an image for a Christmas Card. We wracked our brains for weeks and then finally realized….DUH! We have a professional pet photographer as a friend! She will help us bring this to life!  So we hired Keri Nakahashi to take not only our Christmas photos but also to shoot a few photos that we could print for our walls of Official Hawaii Doggie Bakery Taste Testers Katsumi and Kuri Firefox.
Today we are honored to have her as our very first guest blog!  Keri gives us a glimpse behind the scenes of our doggie photo shoot as well as some pet photography tips.  Without further ado…here's Keri!
Behind the Scenes of a Doggie Photoshoot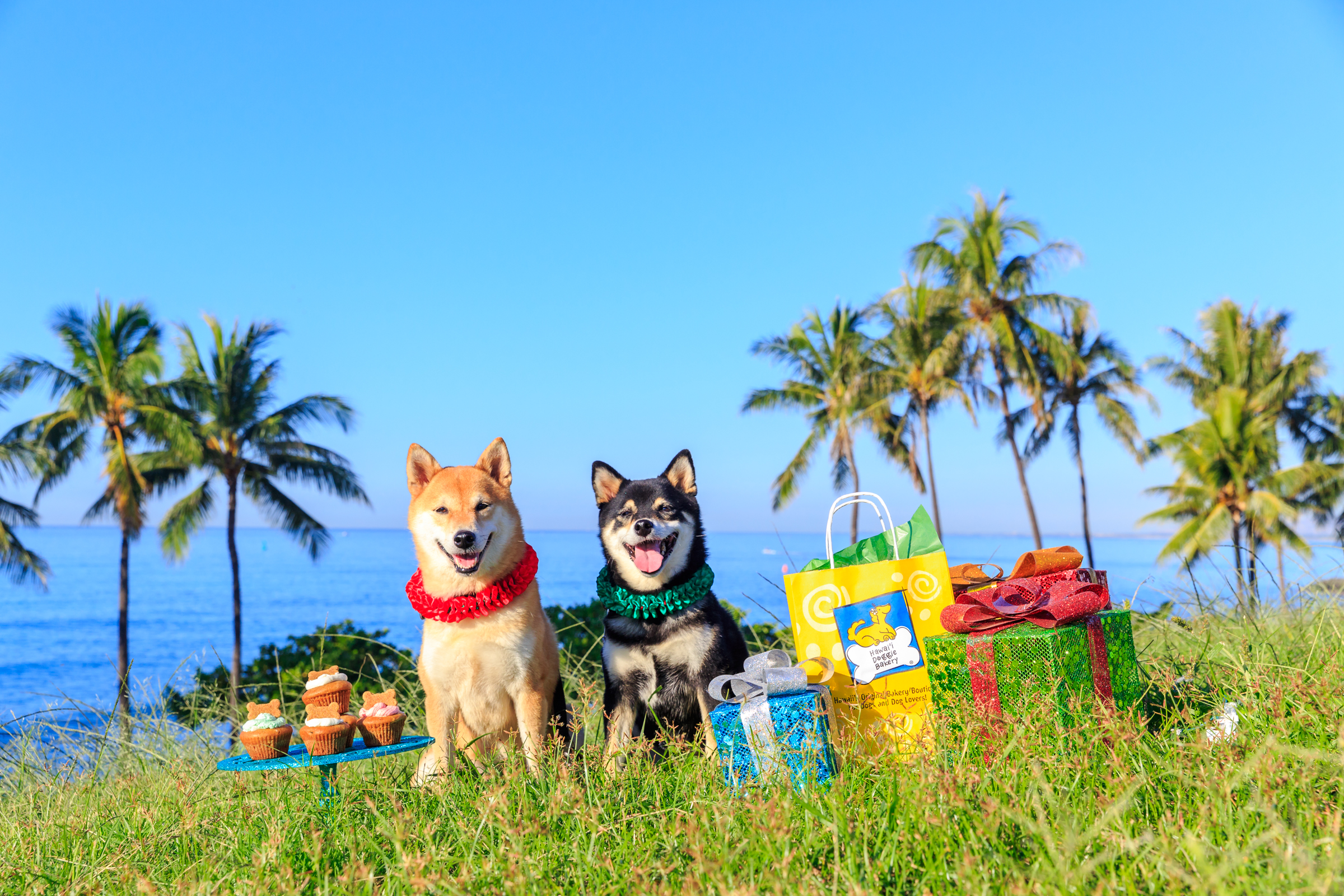 I had the pleasure of photographing the Hawaii Doggie Bakery's Christmas card last month. There were many creative and hilarious ideas, but in the end we kept it simple and festive. Katsu and Kuri are seasoned "models", so they already knew what we wanted and that they would be paid generously with treats!
To give a Hawaii feel to the photo, we choose Kakaako Waterfront Park for their palm trees and relatively quiet location on weekday mornings. When photographing your own dog, keep your location in mind as it plays a huge part in the overall photo. If you want to capture fun, playful photos then a beach or park with open areas to run works best. For posed portraits, look for a location with minimal background clutter and not too much people/dogs that could distract you.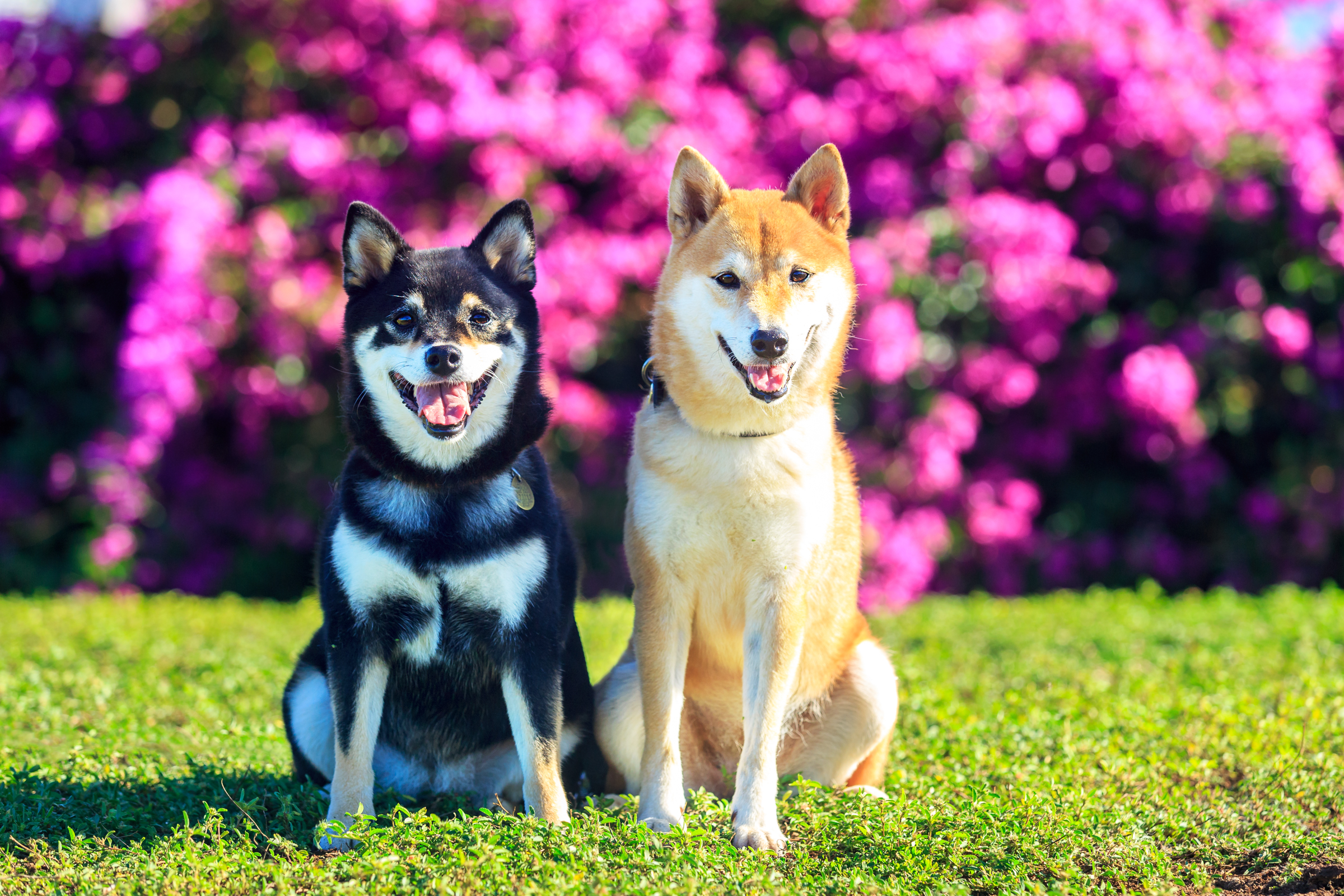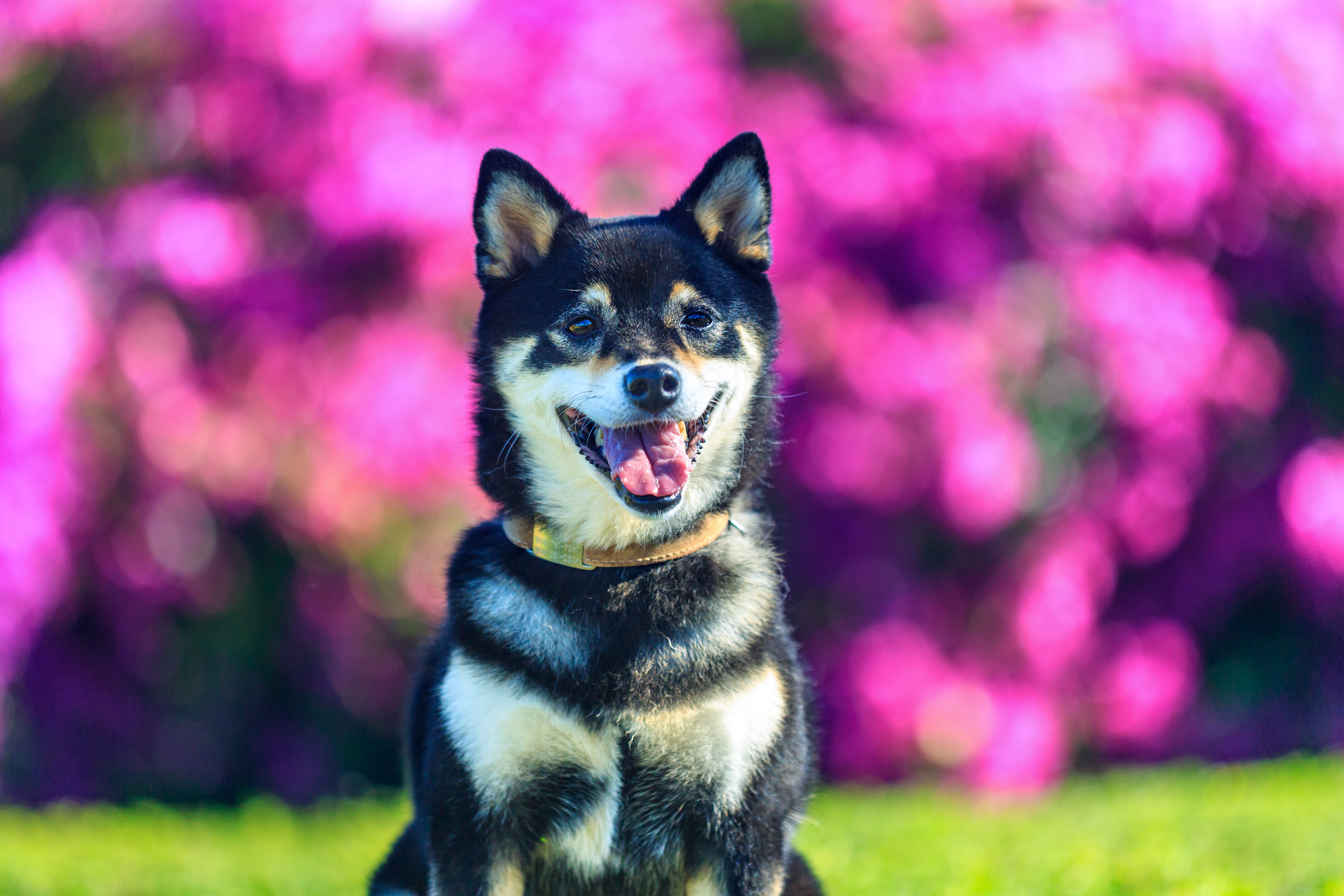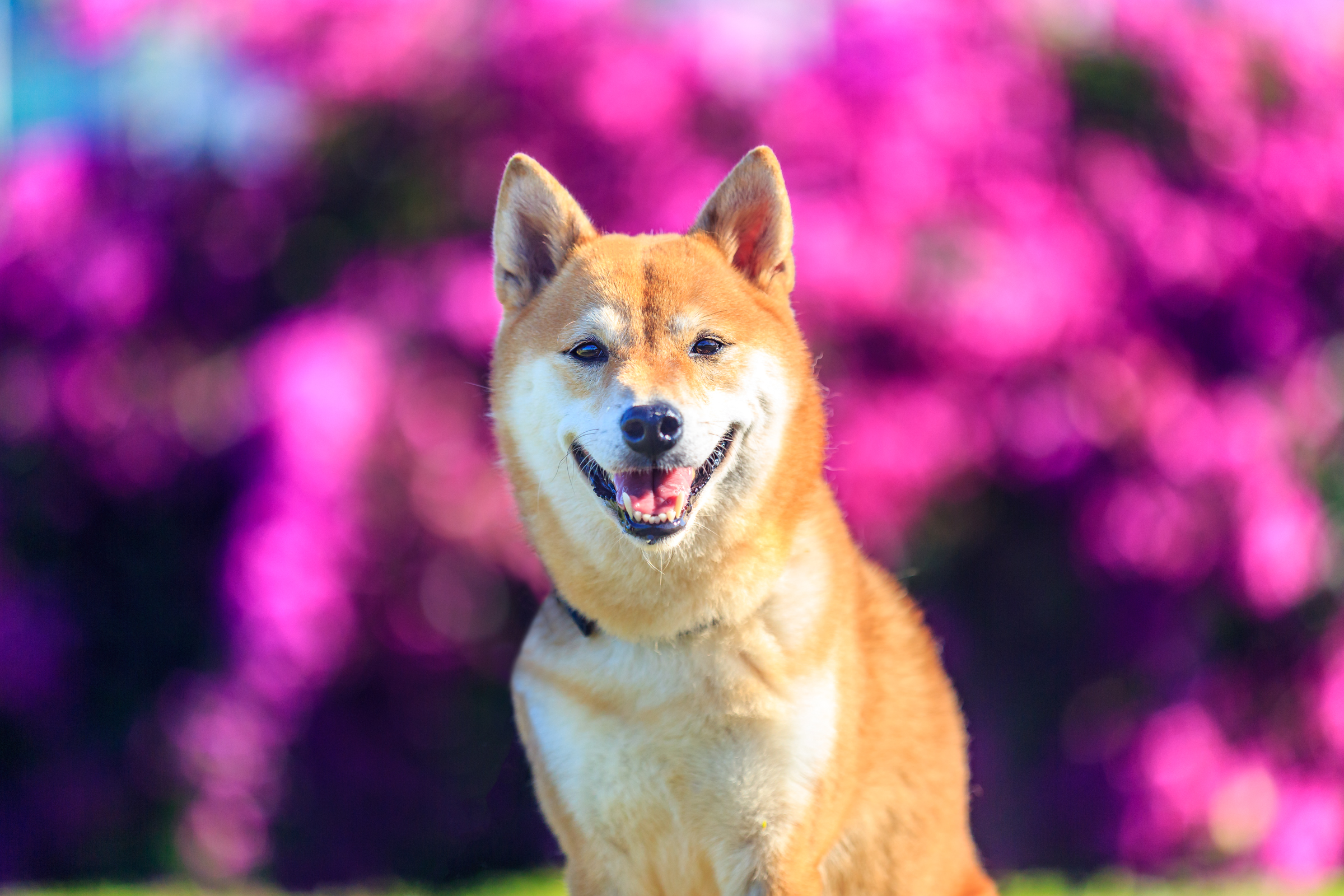 At your location, always keep your eyes open for anything interesting you can bring into your photo. Like flowers, bold colors, or tall grass. We found a bush with purple flowers that created a perfect, vibrant background!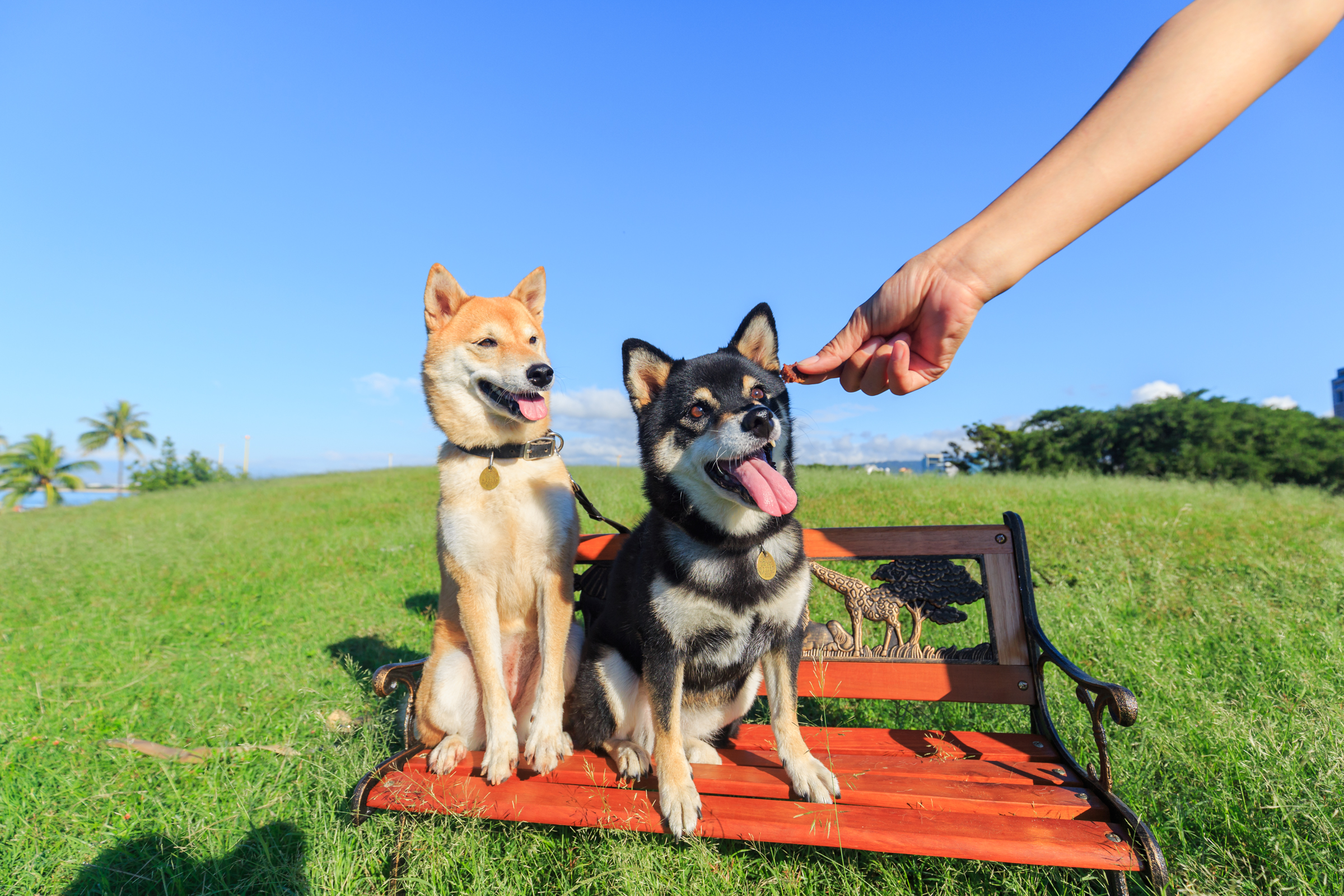 To get your dog's attention, try making odd sounds or using keywords that get them excited (for my dog, it is: walk, beach, treats, and grandma). This usually will result in a head tilt or eye contact! You can also use treats to direct their attention your way. Hold a treat right above your camera lens and take a burst of photos at a time. This function on your smart phone or camera ensures you'll be ready to capture the funny expressions that quickly happen in between shots.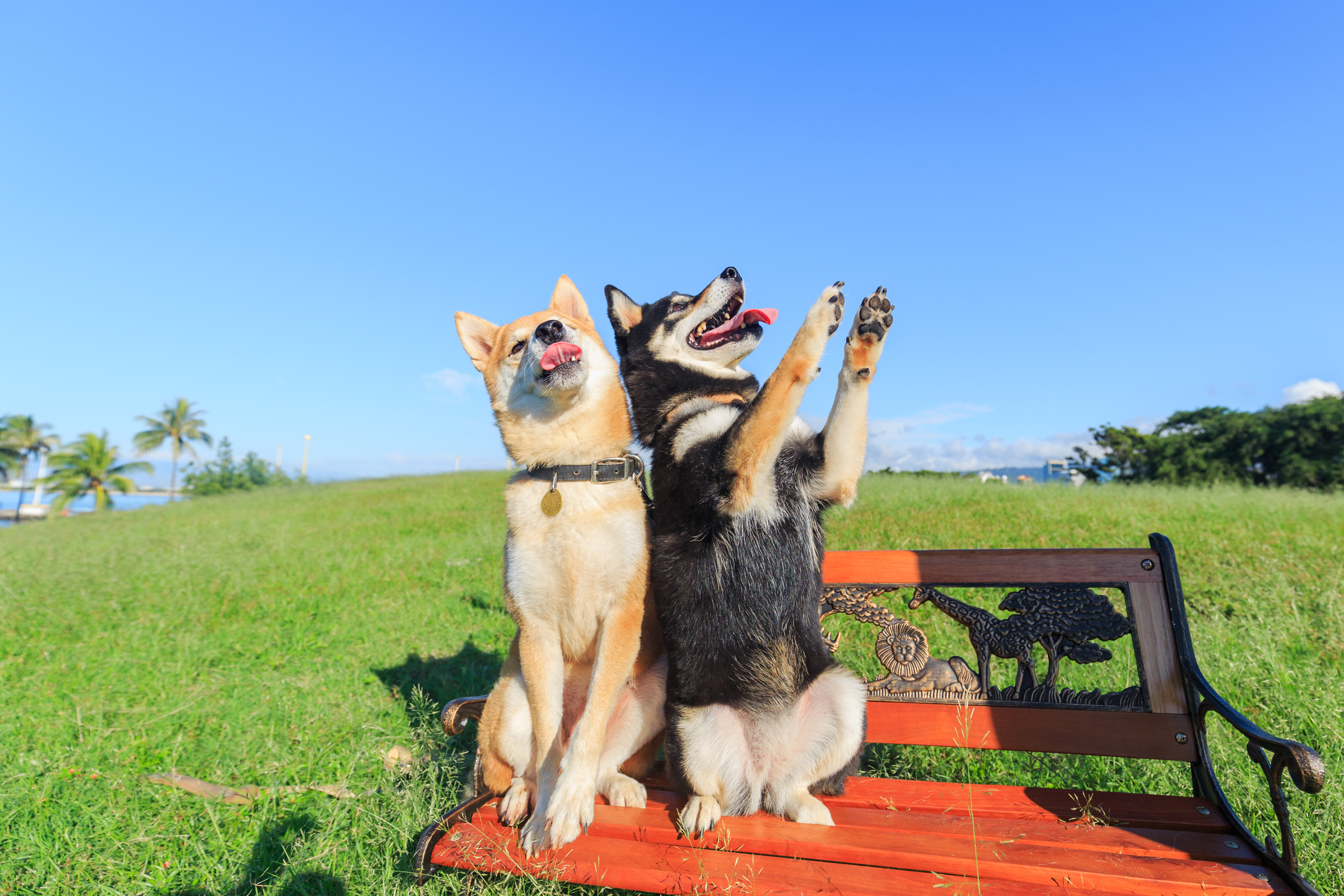 For engaging photos, get down to your dog's eye level instead of shooting from a standing position. This perspective will capture how your dog sees the world for a better overall photo. If crouching down is physically demanding, you can also place your dog on an elevated object, like a table or bench.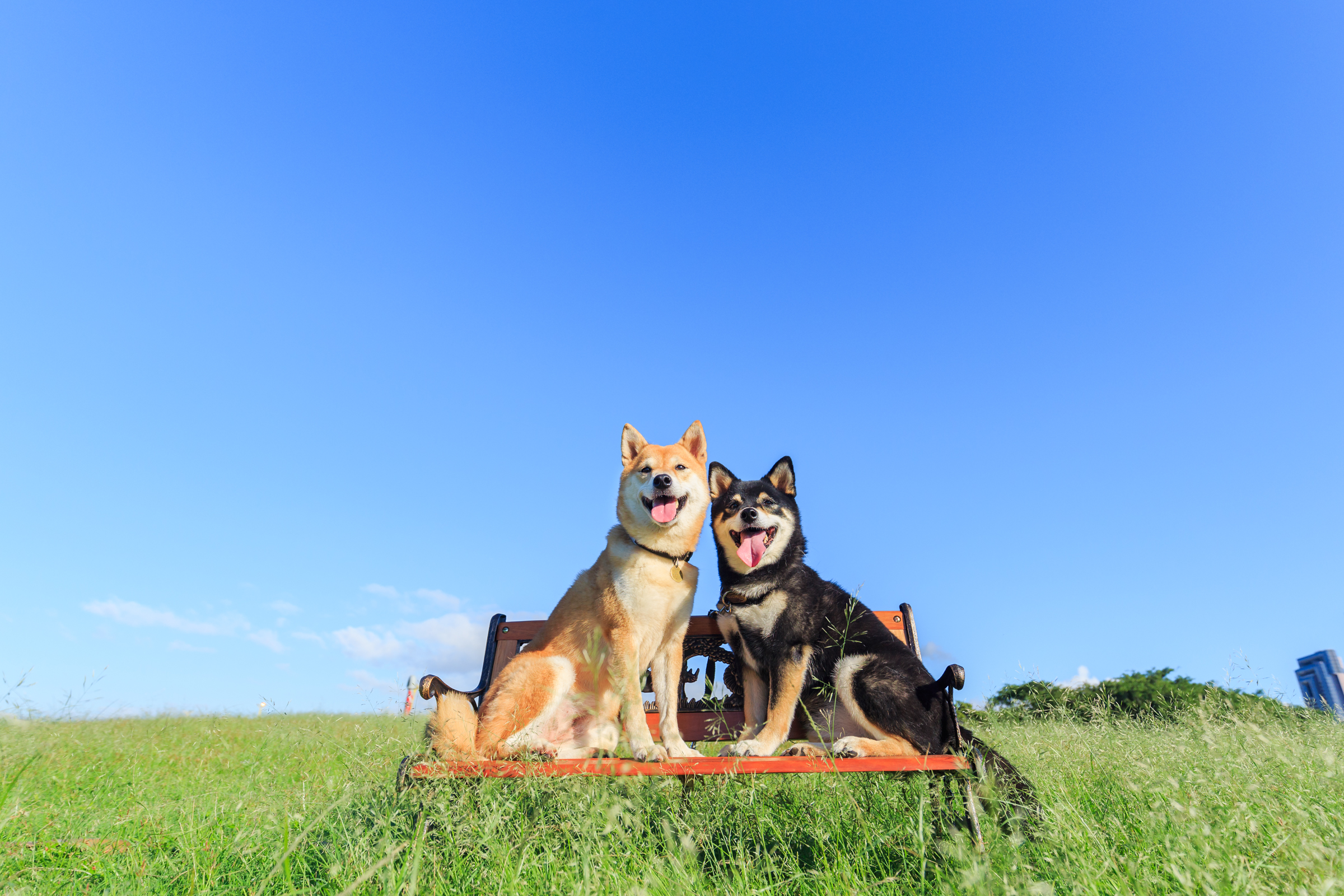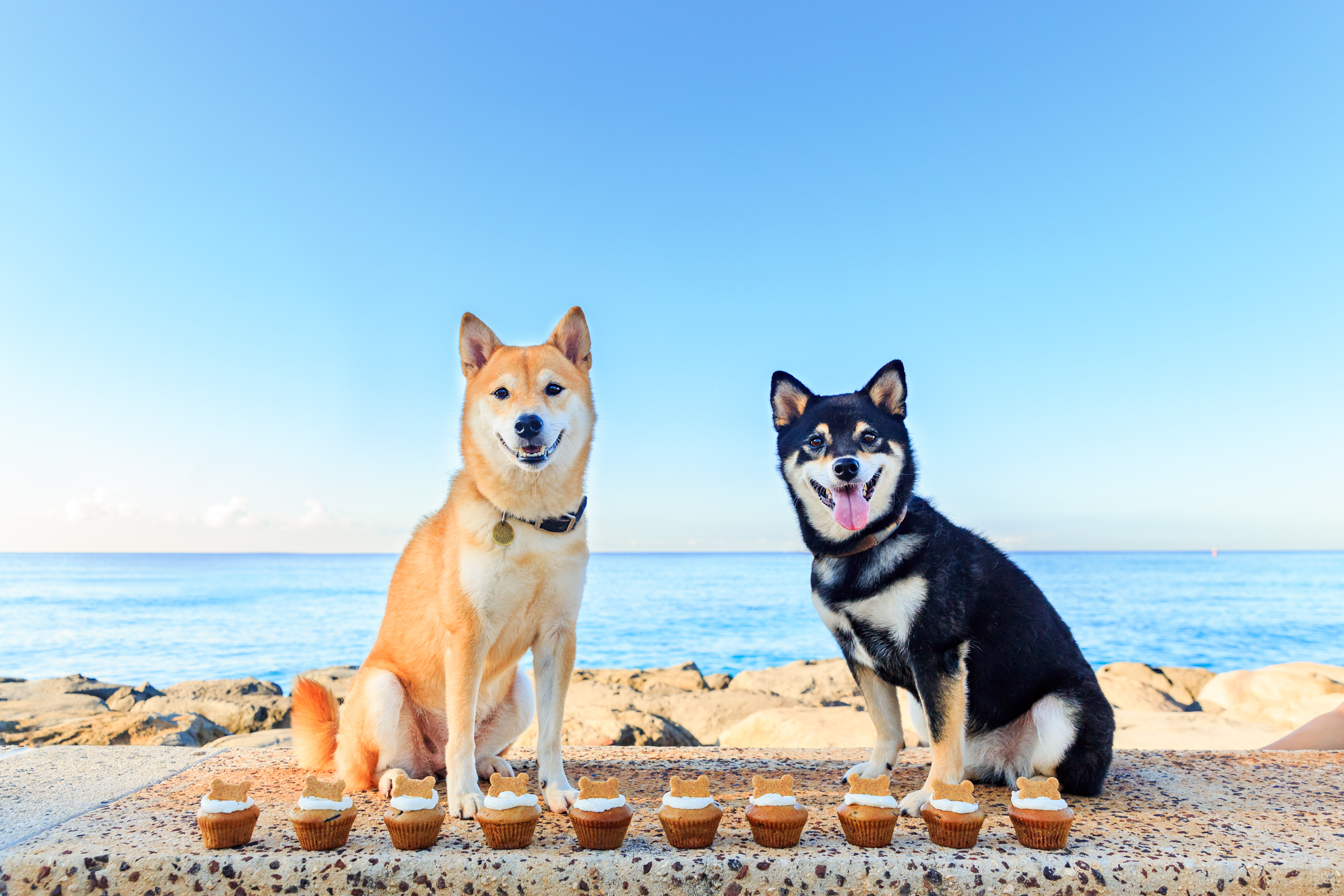 Using props, such as leis, sunglasses, hats and signs can add a fun element to your photo. Naturally, we had to do a photo with some of the bakery's treats. I am very happy to share that Katsu, Kuri, and these ten cupcakes will be featured in my first self-published book, 1 2 3: Dogs in Hawaii! I could not think of a better way to introduce young children to early math concepts than with dogs.
What started off as a present for my nephew has turned into a bigger project to share my passion of pet photography with the world. My goal is to spread the pure joy dogs naturally bring us and promote quality time between parents and children through reading together. You can reserve a limited edition copy through my Kickstarter campaign. Pre-sales are now open until January 25th with a variety of fun packages available including a photo shoot with your pet!

Blog author, Keri Nakahashi, is a pet photographer at Keri Nakahashi Photography. Keri found her passion working with dogs in 2009 and has never looked back. Since 2014, she has been photographing dogs on-location to capture their unique personalities and turning them into art.