We are so pleased to announce that we've partnered with Keri Nakahashi Photography to create the very first Christmas in July for just for dogs!  Christmas treats & games, photos with Santa, K9 Kokua's Giving Tree and even a Christmas Costume Contest!
CHRISTMAS IN JULY WOOF-TACULAR!
JULY 16, 2016
3:00 PM – 7:00 PM
Hawai`i Doggie Bakery   |  2961C East Manoa Rd
It's a Doggone Christmas In July!  Santa Claus is coming to town for one day only, and he wants to spend the day with doggies!  This FREE event for dogs is brought to you by Hawai`i Doggie Bakery and Keri Nakahashi Photography and includes participating vendors Animal Communicators Hawaii, Island Dog Magazine, Oahu Dog Training, Rainbow Paws Hawaii, Three Dogs and a Girl Grooming and Kamp K9 Hawaii.  We will be taking donations in support of K9 Kokua via a K9 Giving Tree coming to Hawaii Doggie Bakery starting early July.
SCHEDULE OF FESTIVITIES:
3pm Our Event begins!
4pm Hawaii Doggie Bakery's Mele Kalikimaka Musical Mutts (1 of 2)
5pm Hawaii Doggie Bakery Mele Kalikimaka Musical Mutts (1 of 2)
6pm Costume Contest
7pm Event ends!
PARKING INFO:  Our regular parking lot will be closed for the event, so it will be street parking only at this event!  Please plan accordingly.  Paw-halo for your understanding!
🎅🏽🐶🎄 🎅🏽🐶🎄 🎅🏽🐶🎄 🎅🏽🐶🎄 🎅🏽🐶🎄 🎅🏽🐶🎄🎅🏽🐶🎄 🎅🏽🐶🎄 🎅🏽🐶🎄
Join us for some Christmas FUN:
Get a headstart of Christmas photos with our Santa Claus (Island Dog Magzaine) and professionally shot by Keri Nakahashi Photography!
Play our version of Musical Chairs: Mele Kalikimaka Musical Mutts!  Hosted by Hawaii Doggie Bakery
Is your dog Naughty or Nice?  Show us a trick and if your dog is "Nice" they will get a treat. If they're "Naughty" then rut roh — a piece of coal it is!  Brought to you by Oahu Dog Training
Kiss me under the Mistletoe! Kamp K9 Hawaii will have a Kissing Booth for you and your dog!
🎅🏽🐶🎄 🎅🏽🐶🎄 🎅🏽🐶🎄 🎅🏽🐶🎄 🎅🏽🐶🎄 🎅🏽🐶🎄🎅🏽🐶🎄 🎅🏽🐶🎄 🎅🏽🐶🎄
CHRISTMAS COSTUME CONTEST!
Dress your dog up in a festive costume because we'll be hosting a Christmas Costume Contest you won't want to miss! One winner will be selected for each category: Cutest Couple, Best Dressed, and Most Creative
Prizes include:
🎅🏽🐶🎄 🎅🏽🐶🎄 🎅🏽🐶🎄 🎅🏽🐶🎄 🎅🏽🐶🎄 🎅🏽🐶🎄🎅🏽🐶🎄 🎅🏽🐶🎄 🎅🏽🐶🎄
Christmas is the spirit of Giving!  We will be collecting donations for K9 Kokua starting early July.  Come visit the K9 Kokua Giving Tree to see what you can bring to help out.  Donation requests will include blankets, shampoo, food, cash donations and more!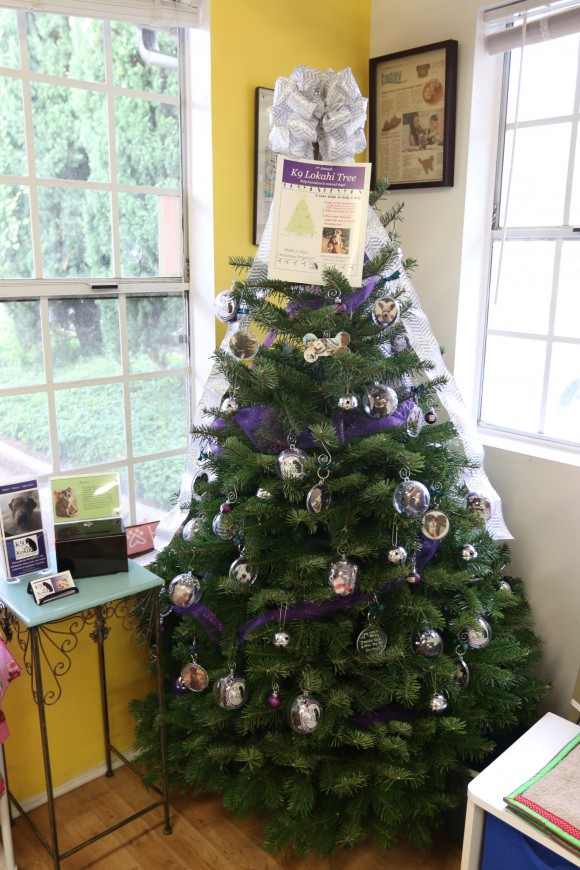 Hope to see you at the Christmas in July WOOF-TACULAR!
If you have any questions, please contact us at woof@hawaiidoggiebakery or at 783-7390