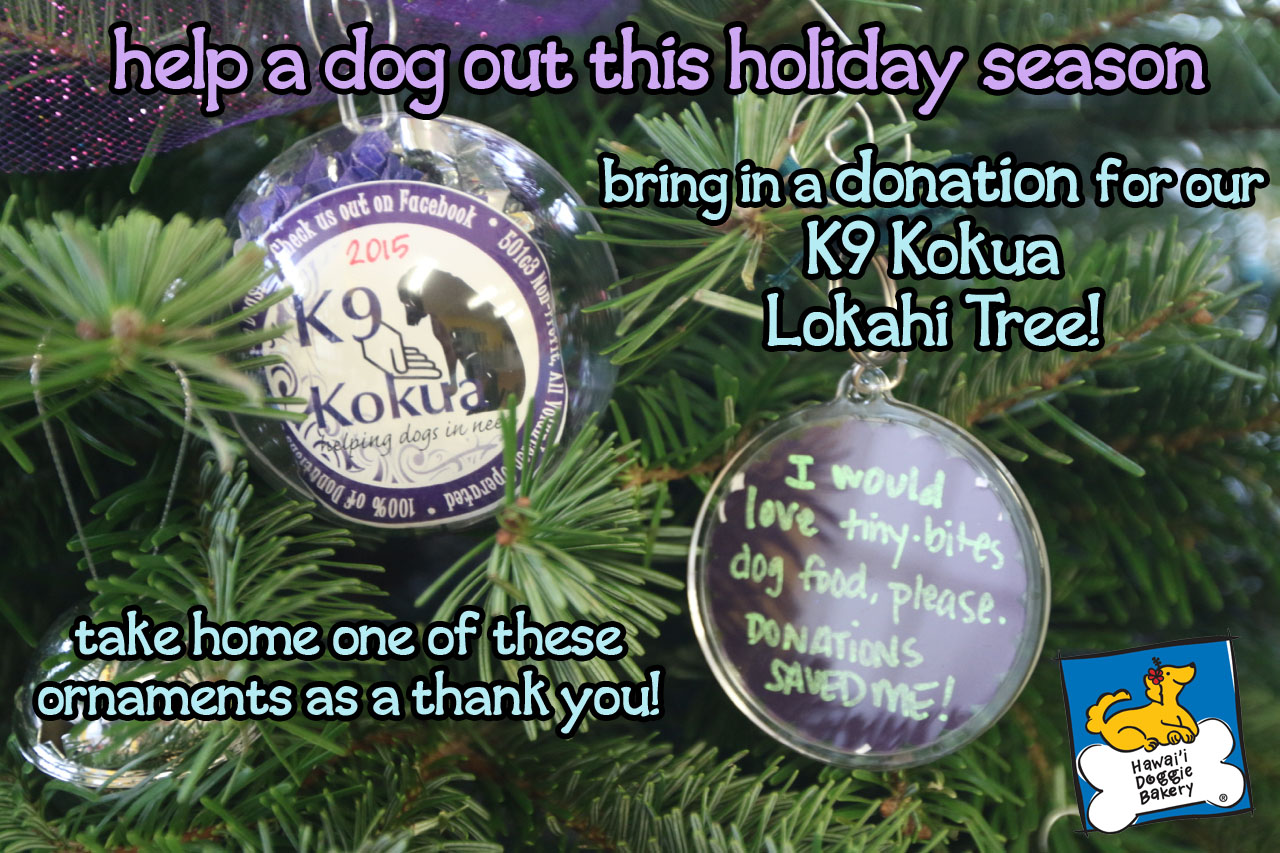 We are so honored to host one of K9 Kokua's famous K9 Lokahi Trees this year at Hawai`i Doggie Bakery!
These wonderful trees are not only beautifully decorated, they also serve a higher purpose: each of the ornaments holds a request for a houseless or rescued dog.  Some of the requests include food, toys beds and even monetary donations that go towards helping K9 Kokua with their mission.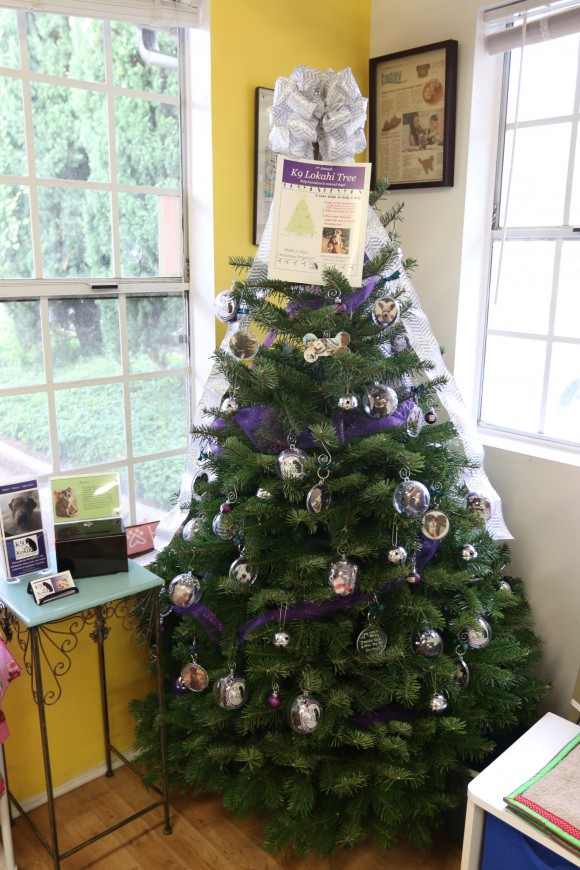 K9 Kokua has been putting up these trees for 7 years to help hundreds of houseless and rescued dogs have a very Happy Howliday Season.  At Hawai`i Doggie Bakery we are proud to not only host the very first REAL tree (since Co-Owner Tasha insists on a real one every year), but K9 Kokua was awesome enough to provide us with really special ornaments: for those of you who would like a souvenir, the plastic globe ornaments are for you to take home!  That way, K9 Kokua can help you decorate your own tree and you can remember the dog you help out year after year!  (Also makes a good gift, if you want to donate in someone's name for Christmas!)
Come on in and help out today!  Our Lokahi Tree is up now and will stay up for the rest of the year.  Paw-halo!