Yes, the rumors are true!  After a year and a half of being a traveling bakery, we finally found the perfect spot for Hawai`i Doggie Bakery to re-open…Manoa Square!
We love this spot first of all because it looks like a little house with its' white picket fencing and window boxes for flowers.  It has a homey feel, and that's what we think of when we think of our doggie customers — we think of home and comfort and love!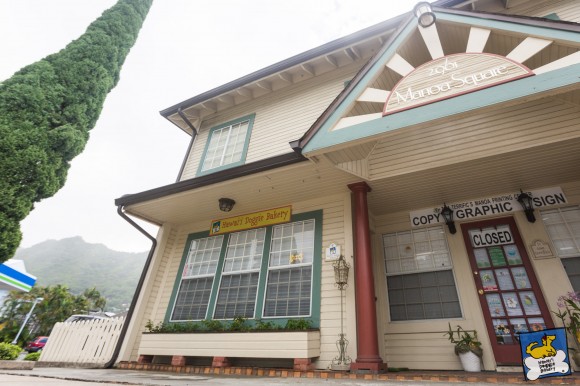 Our address is 2961C East Manoa Road.  If you're familiar with Manoa, we're on East Manoa Road, further in than Manoa Marketplace, the next building over from Bangkok Chef.  If you hit Aloha Gas Station, you've gone too far.
We did our Soft Opening on Monday, September 2 and we were so happy to see so many happy smiling faces – doggie and human – who have come to our store for fresh baked doggie treats since then.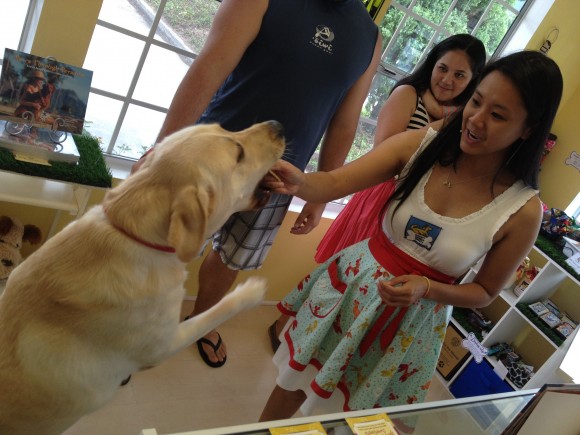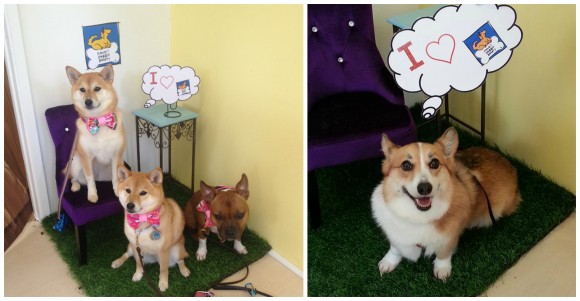 For more pictures from our Soft Opening week, search #HDBsoftopening on Facebook, or just scroll through the photos on our Hawai`i Doggie Bakery Facebook page!
We were also featured on Lei Chic's blog!  Sooo exciting: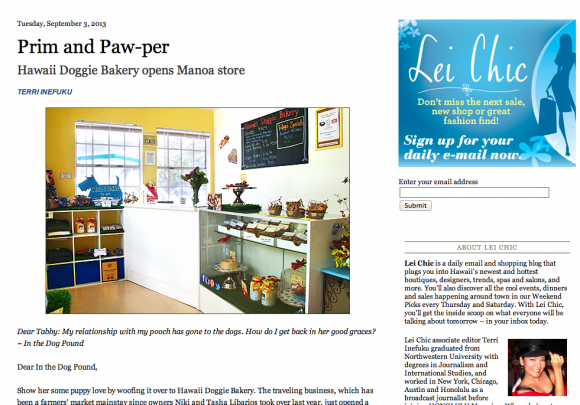 What you can expect at our new store — fresh baked Biscuits, Doggie Muffins (flavors vary) Woofles and Doggie Bentos every day!  We'll switch out your other favorites (like Paw Lickin' Lasagna or Poi Dog Pretzels and more!), so please make sure to follow us on Facebook and Twitter to see what we have in the shop.
We are also super passionate about supporting our other local businesses so we'll have other fun doggie things like bow ties, doggie soaps, t-shirts, collars/leashes and more!  We'll post more on those things and our friends who make them later on, so stay tuned.  🙂
So come on down and make sure to visit sooon!  2961c East Manoa Road.  Parking is in the lot in front of our store, street parking, or across the street at the Aloha Gas Station.  Look for the yellow "Hawai`i Doggie Bakery" sign.