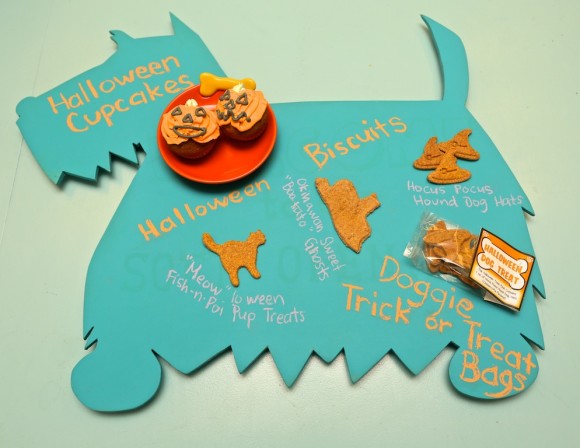 Oh yes oh yes it's Halloween again and we've got the noms to celebrate!!!!
Starting October 1st, we're bringing back the boo-tastic Halloween shapes that we had available last year:  Hocus Pocus Hound Dog Hats (Chicken-n-Poi Flavored),
"Meow" loween Fish-n-Poi Pup Treats and Okinawan Sweet "Bootato" Ghosts!  These treats are all the same flavors and recipes as our regular biscuit flavors, but just a different shape to celebrate Halloween.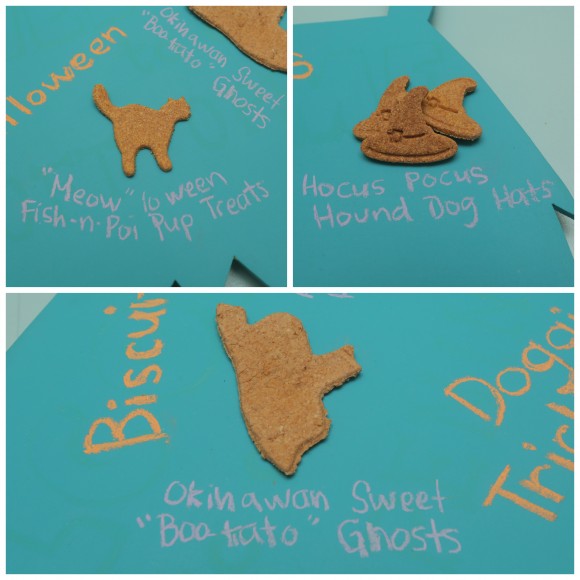 New this year and also starting on October 1st are our Doggie Trick or Treat Bags!  Do you have doggies who come to your door on Halloween all dressed up and ready for some treats?  Well we've got the perfect thing for you!  Our Doggie Trick or Treat bags are filled with 1oz of our Hocus Pocus Hound Dog Hats (Chicken-n-Poi, our most popular flavor!) and great for handing out to doggie friends.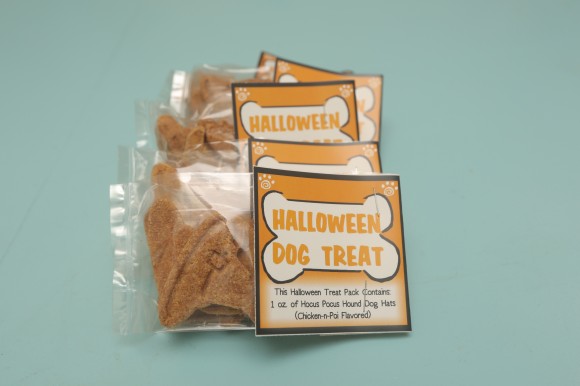 Lastly, we have our Halloween Pumpkin and Poi Cupcakes who got all dressed up as Jack-o-lanterns!  These yummy cupcakes are the same recipe as our Apple-n-Poi Muffins, except we switched out the Apple flavor for Pumpkin and also added a fun cream cheese decoration.  These cupcakes will be available starting October 15th.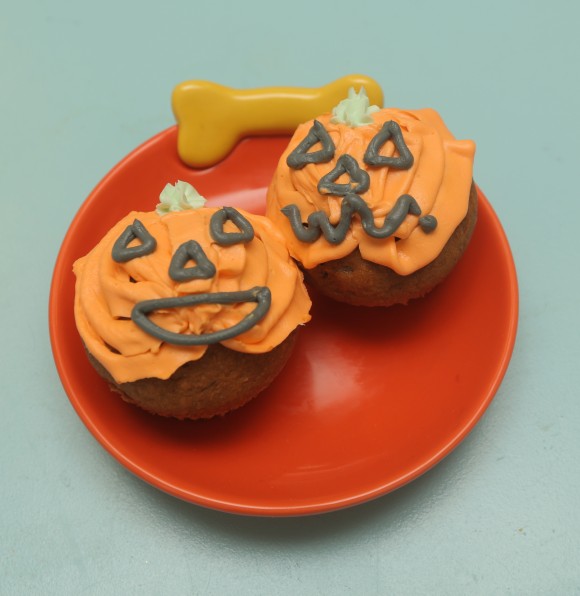 So come on down to our new shop in Manoa – 2961C East Manoa Road and get your pup so festive Halloween Treats…but make sure they do a trick first!