We are a family-run Small Business,
serving Hawaii's furry friends and family
members since 1998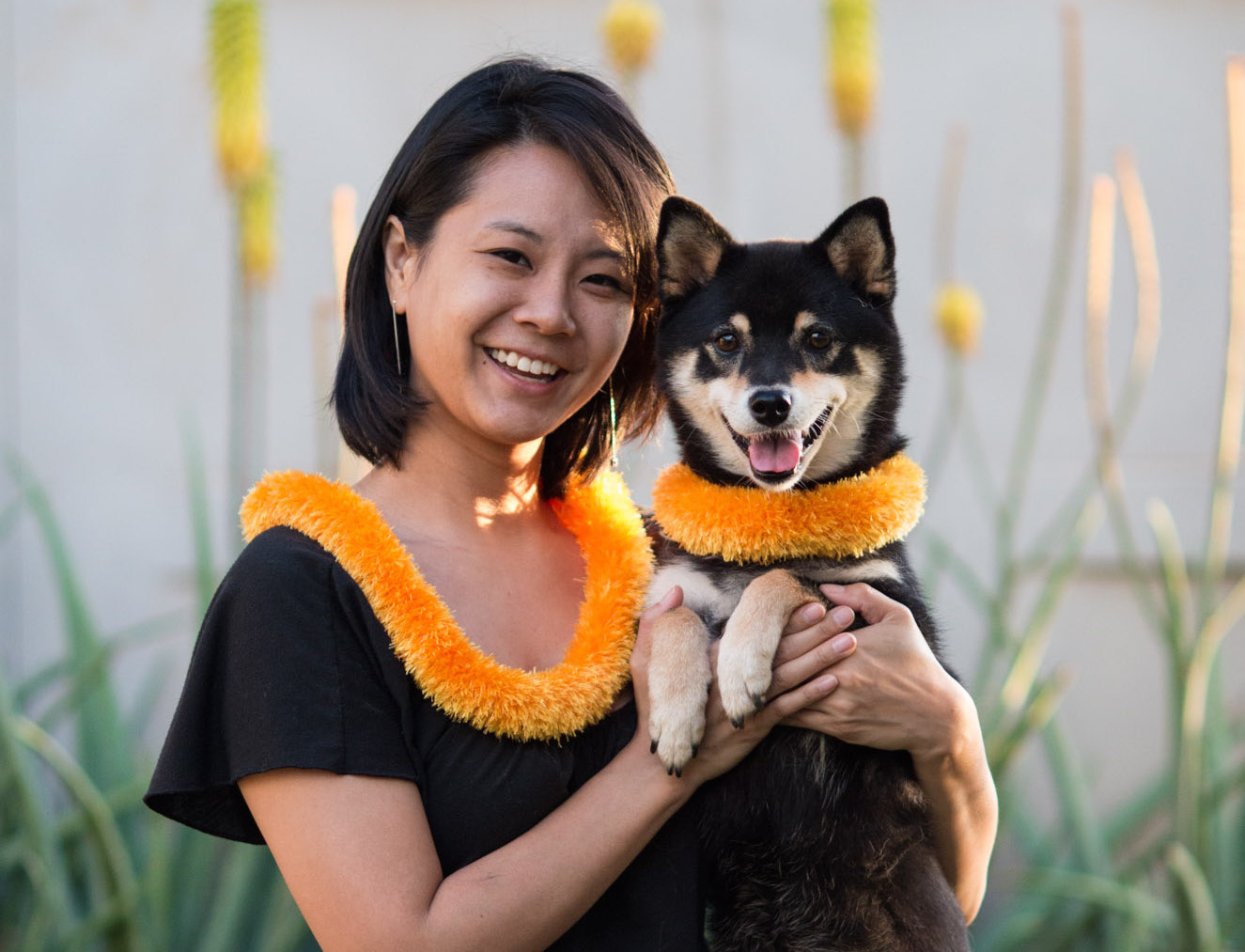 Niki Libarios, Co-Owner
As a creative, driven dog-lover, the family might say that becoming second owners of Hawaii Doggie Bakery was primarily driven by Niki's passion and enthusiasm. As a new leader in the dog community at the time, Niki saw the opportunity to take the business beyond beloved treats to a vital part of Hawaii's local dog community. Niki is responsible for setting the menu whether it be Holiday specials, Birthday cakes or creative new products. From recipes to packaging design to photos, Niki's vision is what drives Hawaii Doggie Bakery's innovative treats. Niki also finds much enjoyment and fulfillment in Hawaii Doggie Bakery's social media strategy which is primarily found in Instagram posts, stories and livestreams.
Niki is currently the only cake maker at Hawaii Doggie Bakery and besides classic Paw-ty Cakes and Cupcakes, she also loves to take on customers' special requests for themed cakes. Her favorite cakes include a Sushi Cake, Gender Reveal cakes and a three-tier Wedding Cake!
As a Drama Major (proud graduate of the University of California-Irvine) and the only person in the family "willing" to appear on camera and speak at public events, Niki has done many interviews and features for Hawaii Doggie Bakery. Because of her position as a female Small Business owner she has been featured in magazines and interviewed for podcasts. As a young professional who loves to use social media, Niki has been asked to appear as a panelist a numerous educational workshops both online and in-person as well.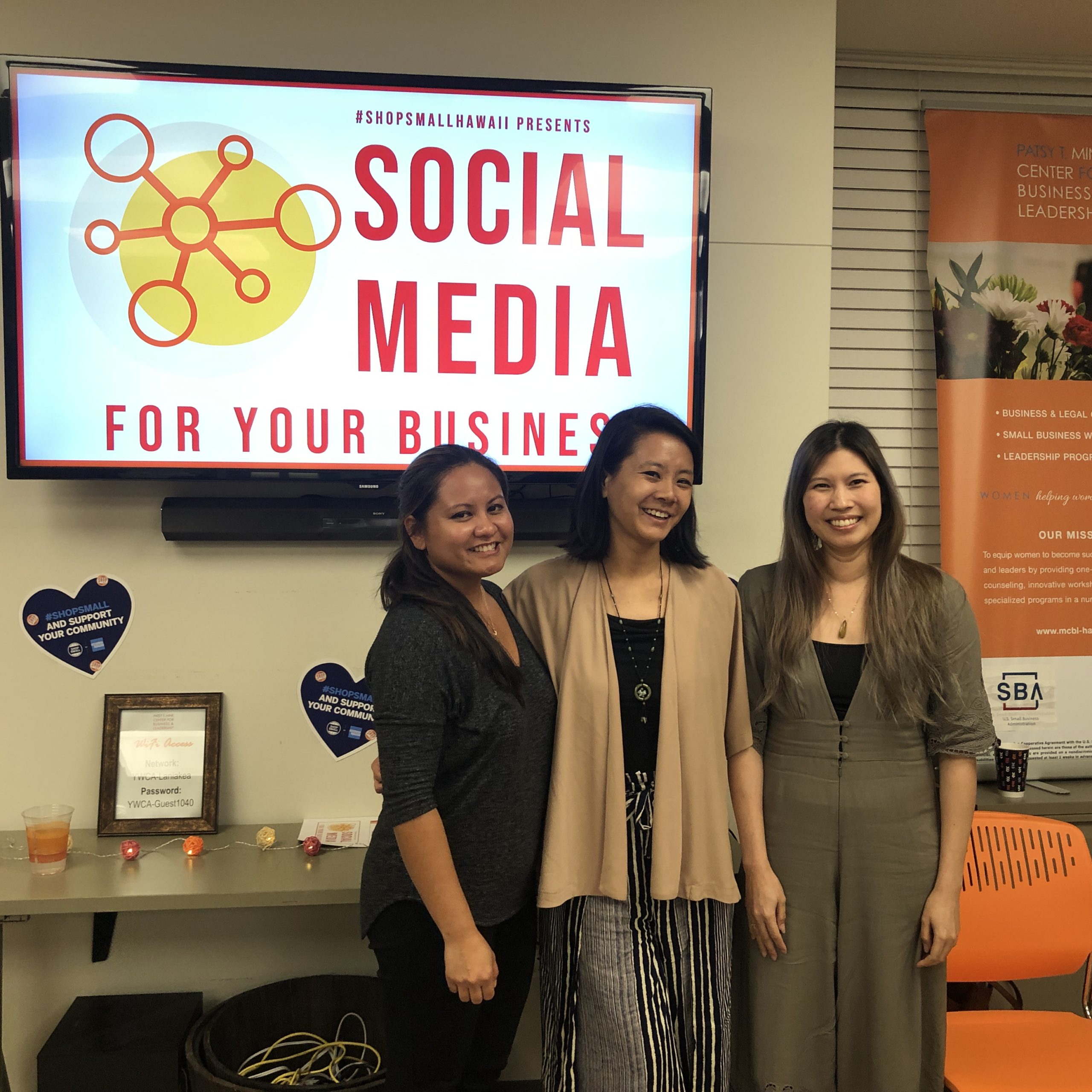 Shop Small Hawaii's
Social Media for your Business
Featured Panelist, January 2020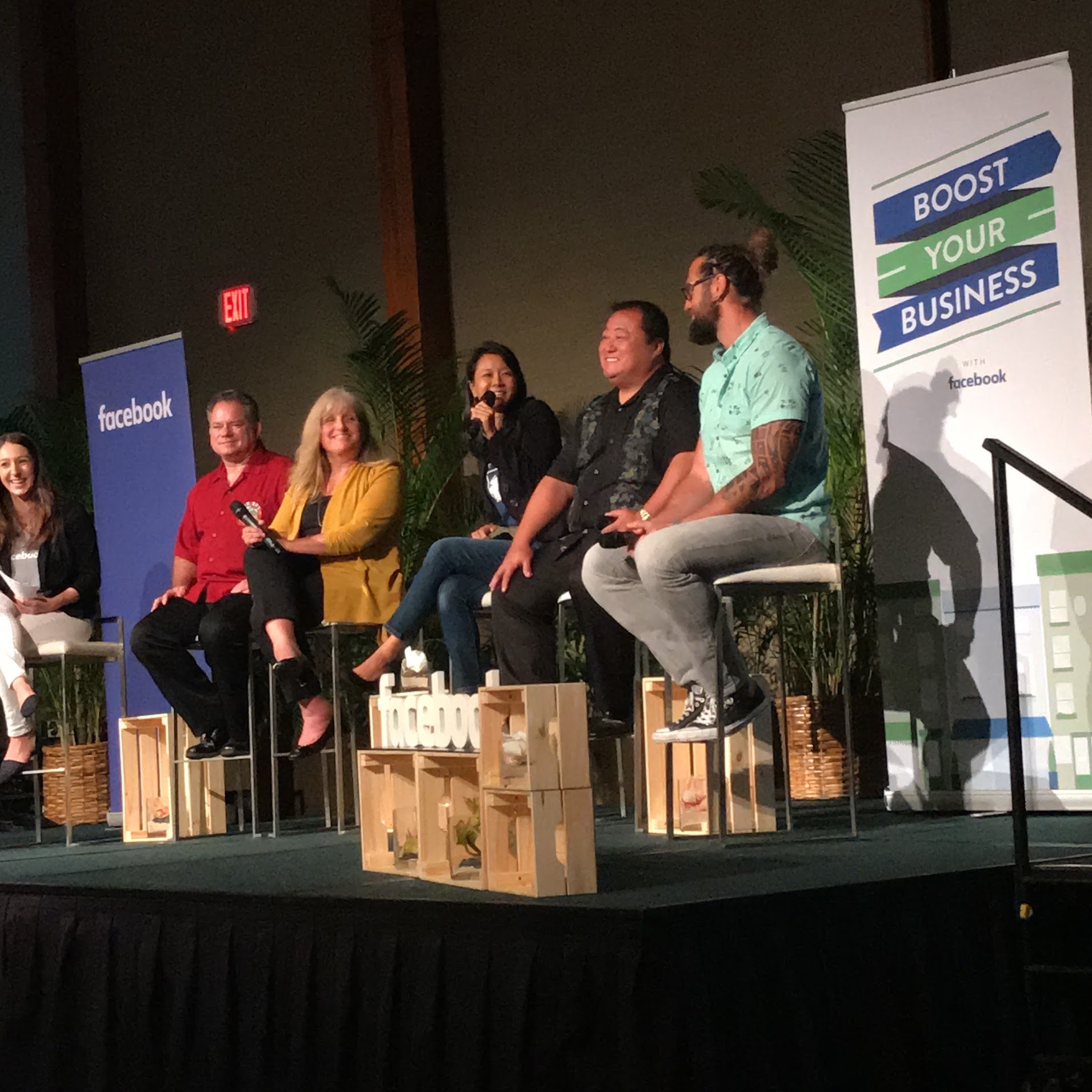 Facebook "Boost Your Business" seminar
Featured Panelist, August 2017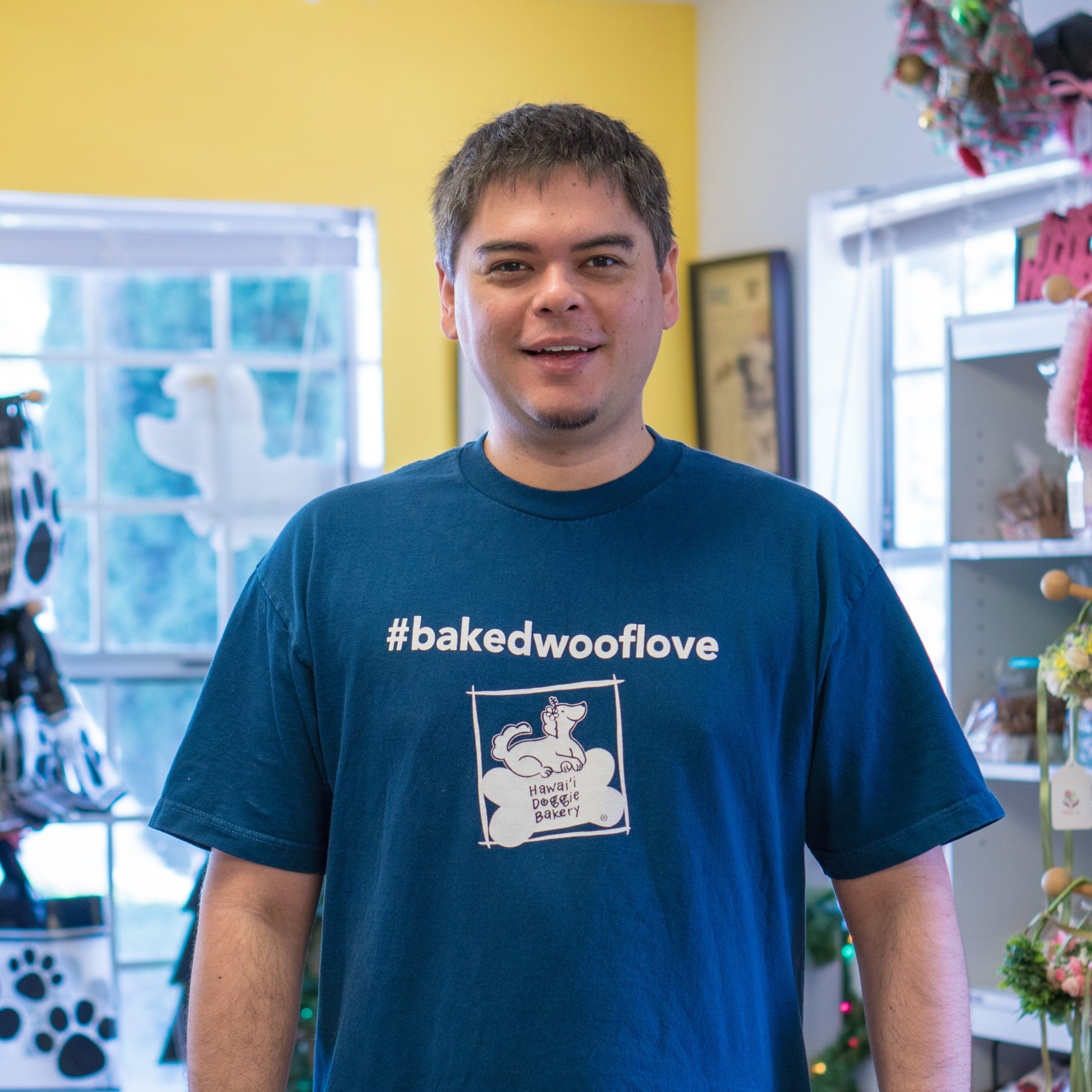 Chris Luke, General Manager
Chris's background as General Manager of a large music store and Business Major (University of Hawaii), Chris brought a lot of experience and knowledge during the beginnings of Hawaii Doggie Bakery's second ownership. Chris is also the IT person responsible for building the website, setting up productivity apps for the team, POS system and finding the newest and best technology to help Hawaii Doggie Bakery run as efficiently as possible. He also works in the shop, overseeing the shop workers and helping customers find exactly what they need.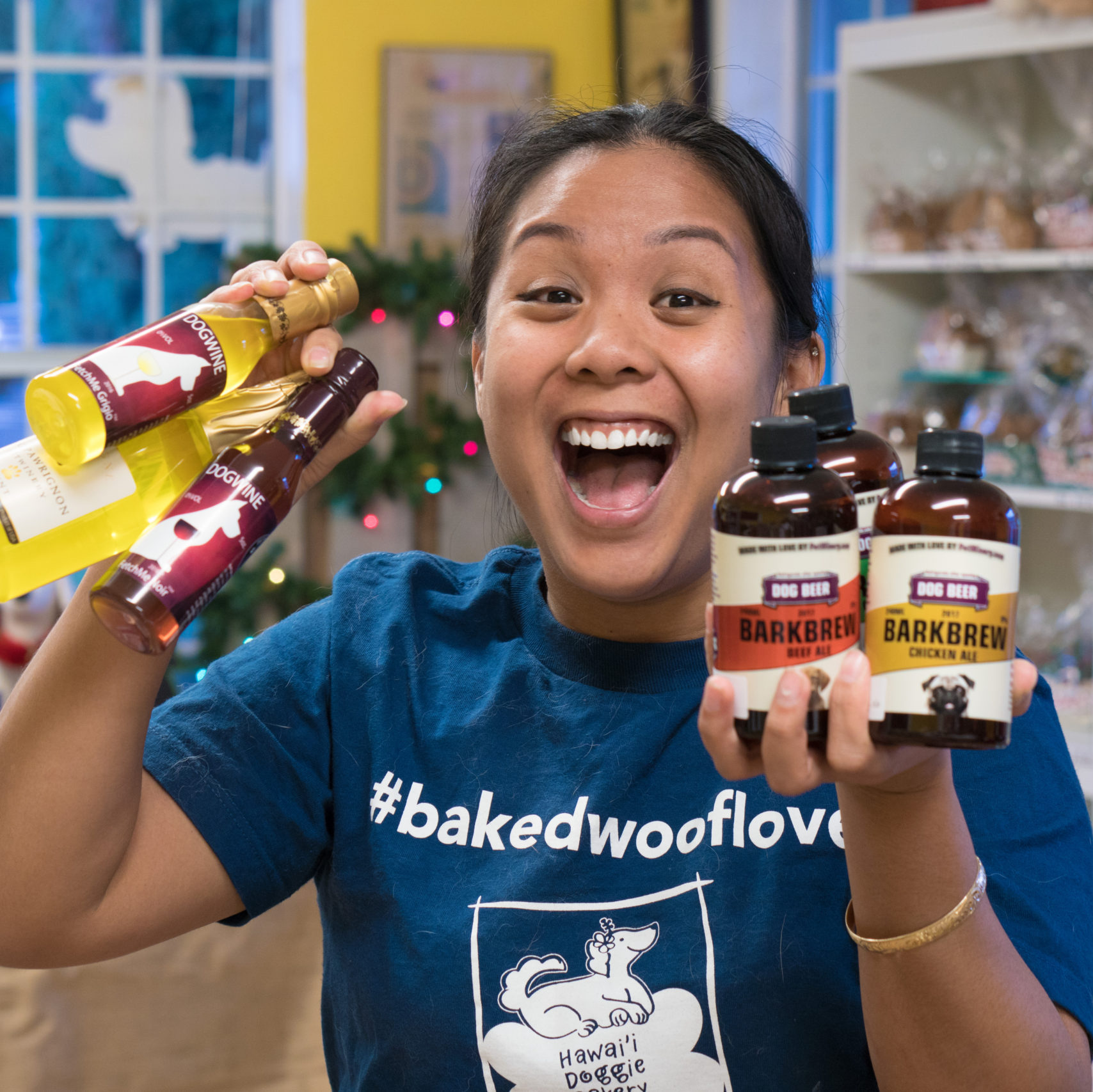 Tasha Libarios, Co-Owner
Tasha is a Business Major (University of Hawaii) and as a student gained much experience handling social media for a startup company in New York City. When her family became owners of Hawaii Doggie Bakery, Tasha used her knowledge to get everything started, but there were many other hats to wear as well. She quickly became the expert in making Bentos, one of Hawaii Doggie Bakery's most beloved treats. After a few years, Tasha stepped away from the business to pursue other dreams but has recently returned to head up the Baking side of the business. Tasha's main projects will be focused on efficiency, making it so Hawaii Doggie Bakery can keep up with the demand for their beloved products.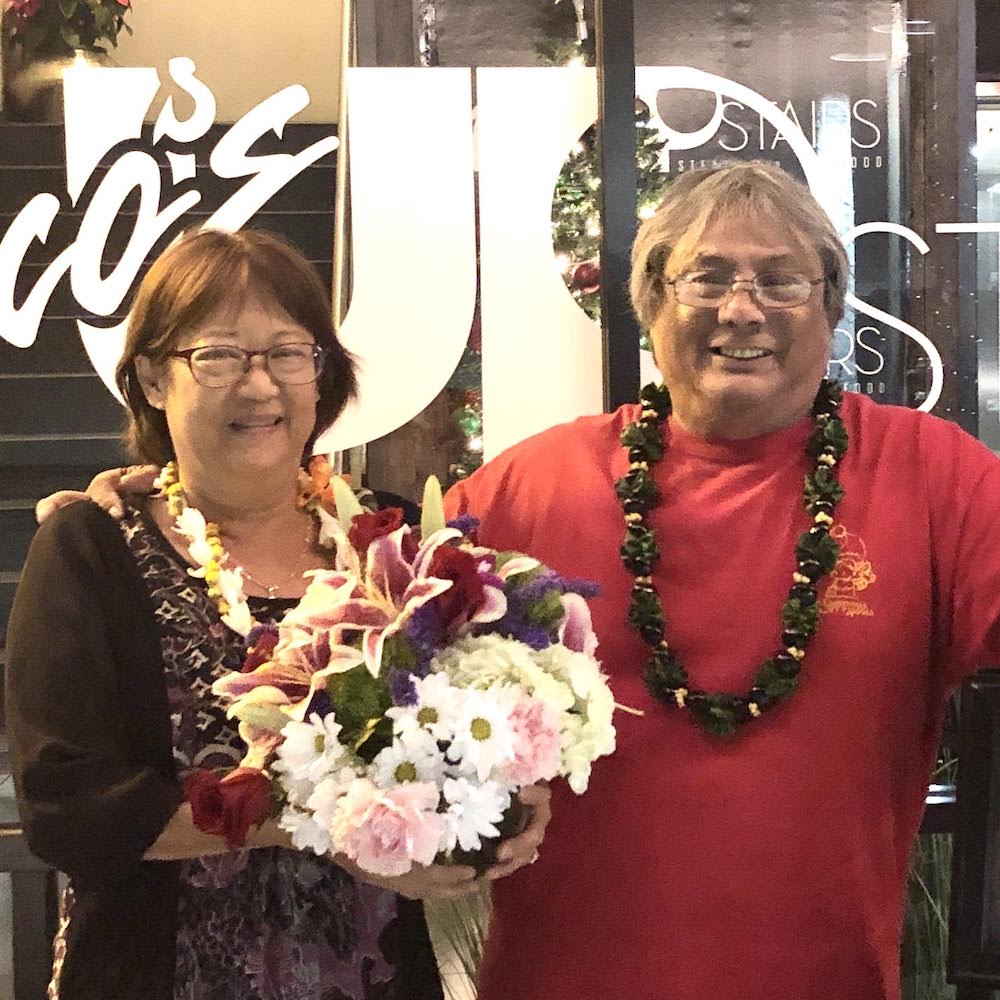 Joanne & Herman Libarios, Silent Co-Owners
Joanne & Herman or "Mom & Dad" are the behind the scenes of Hawaii Doggie Bakery, celebrating successes and support during the tough times. During the busy season like Christmas or big events Joanne will help bake and package treats. She is also responsible for making sure everyone gets fed! Herman is mainly a cheerleader, occasionally runs emergency supply runs but most importantly supplies priceless "Dad humor" when it is most needed!
From biscuits, muffins, bentos and cakes, here are our talented bakers!
All of our bakers make all of our fresh baked treats on a regular basis,
but here are what they each excel in: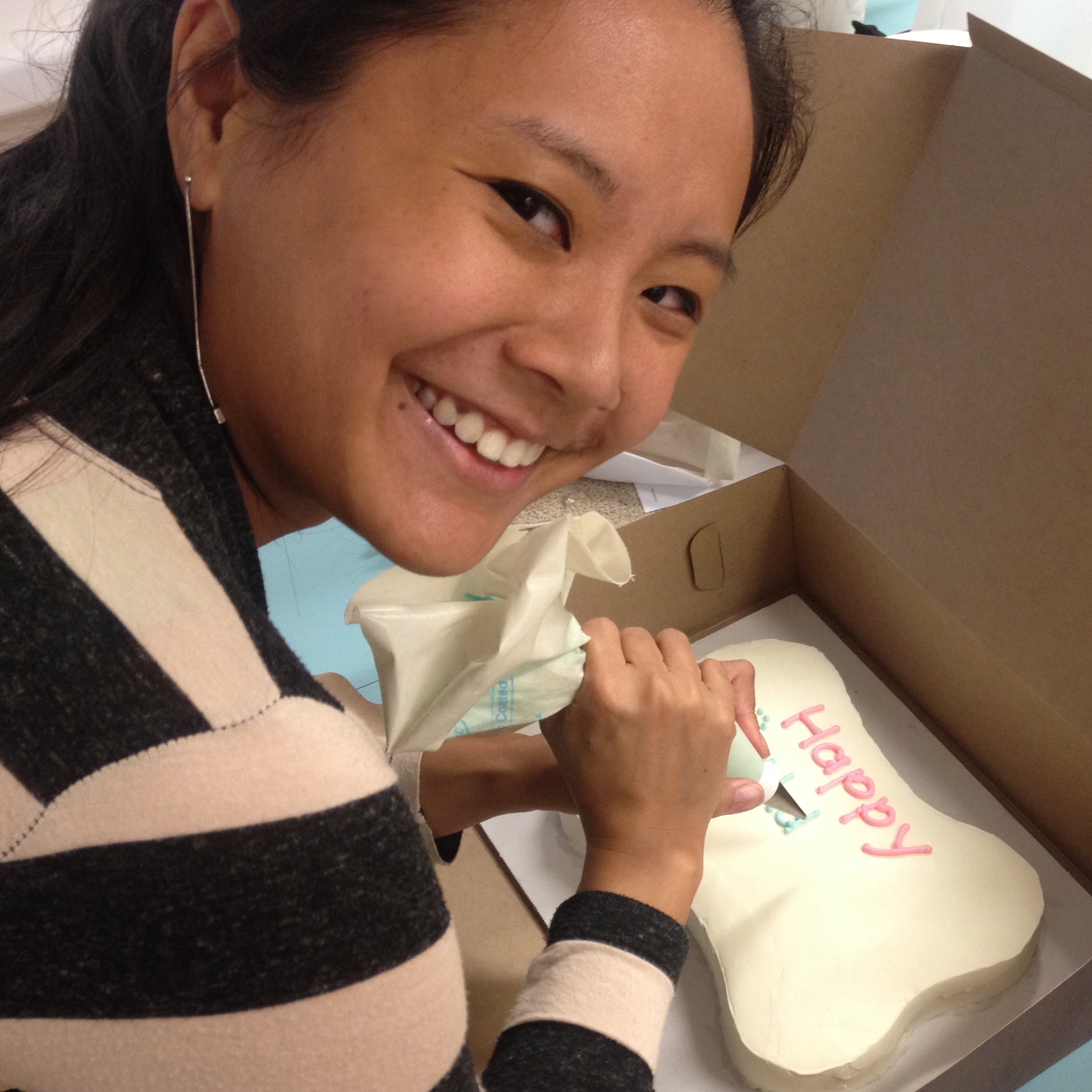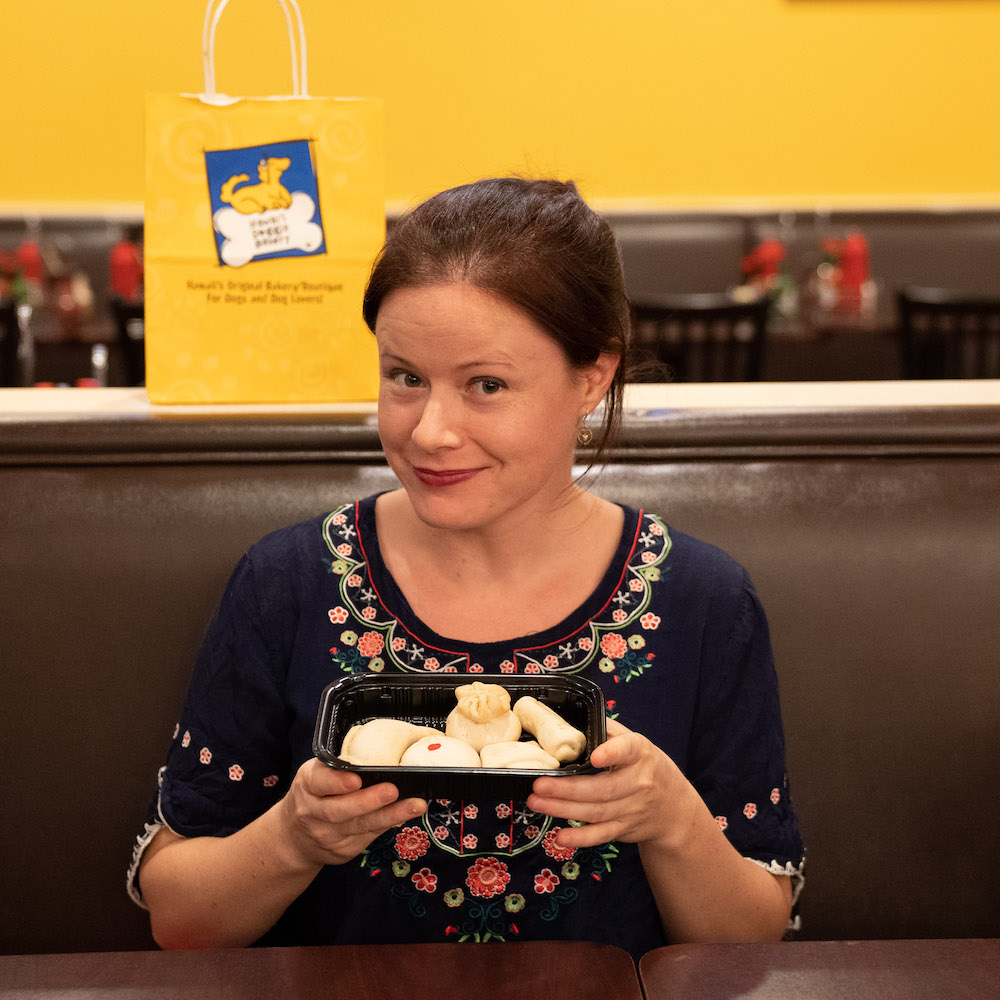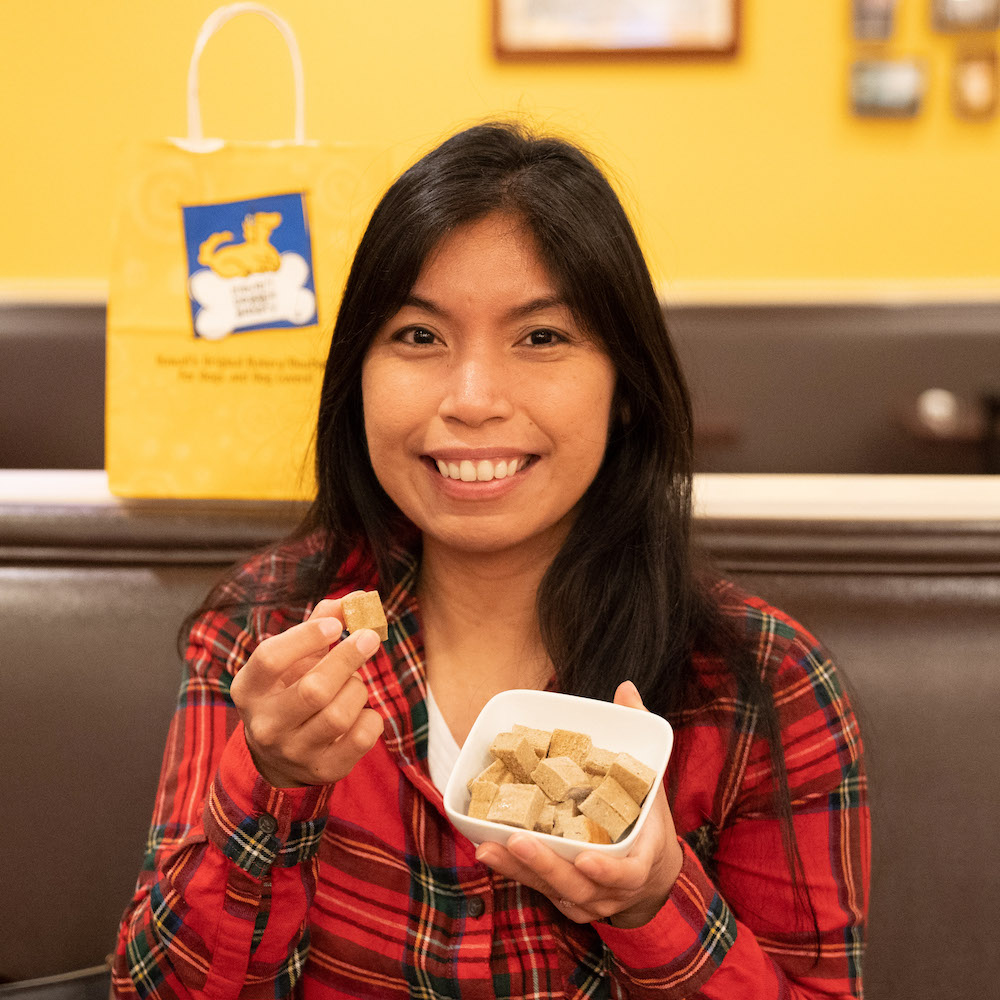 Our Official Taste Testers
Our family dogs have the very important job as "Official Taste Testers" for Hawaii Doggie Bakery!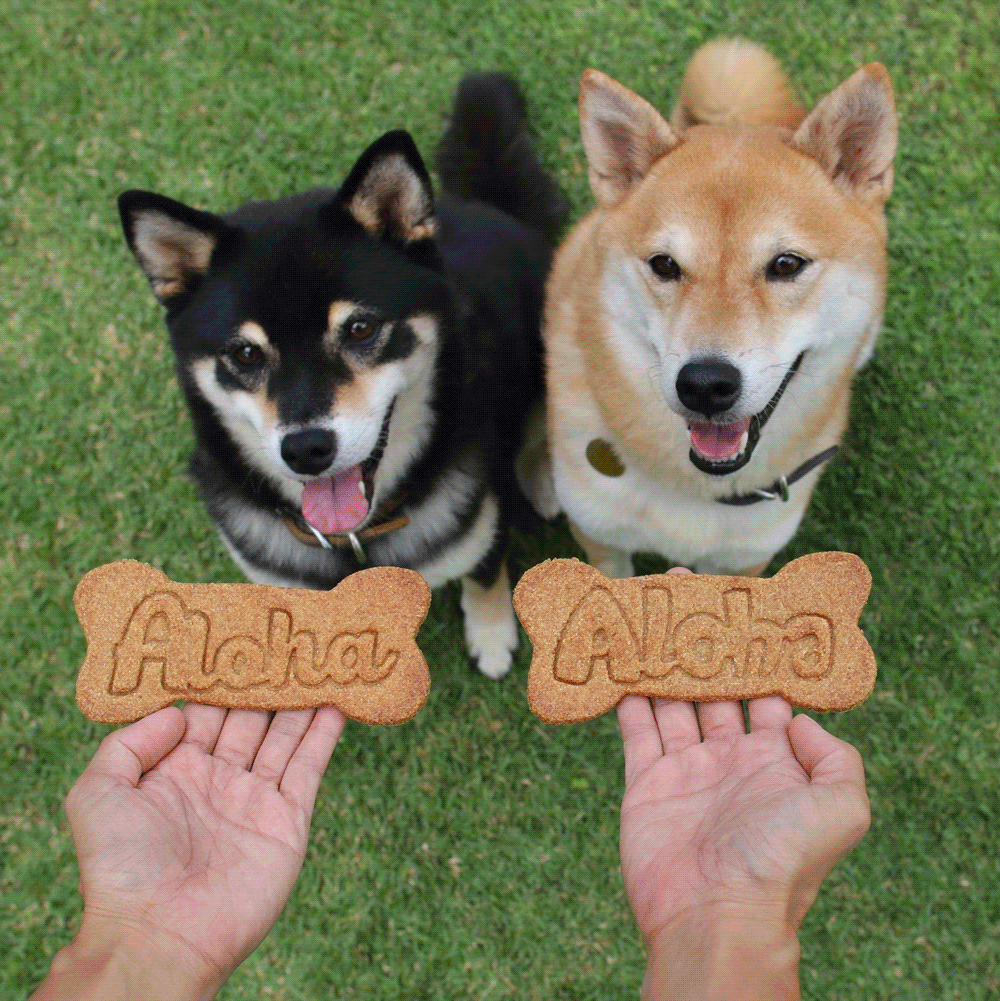 Katsumi & Kuri Firefox
Head Taste Testers and HDB Models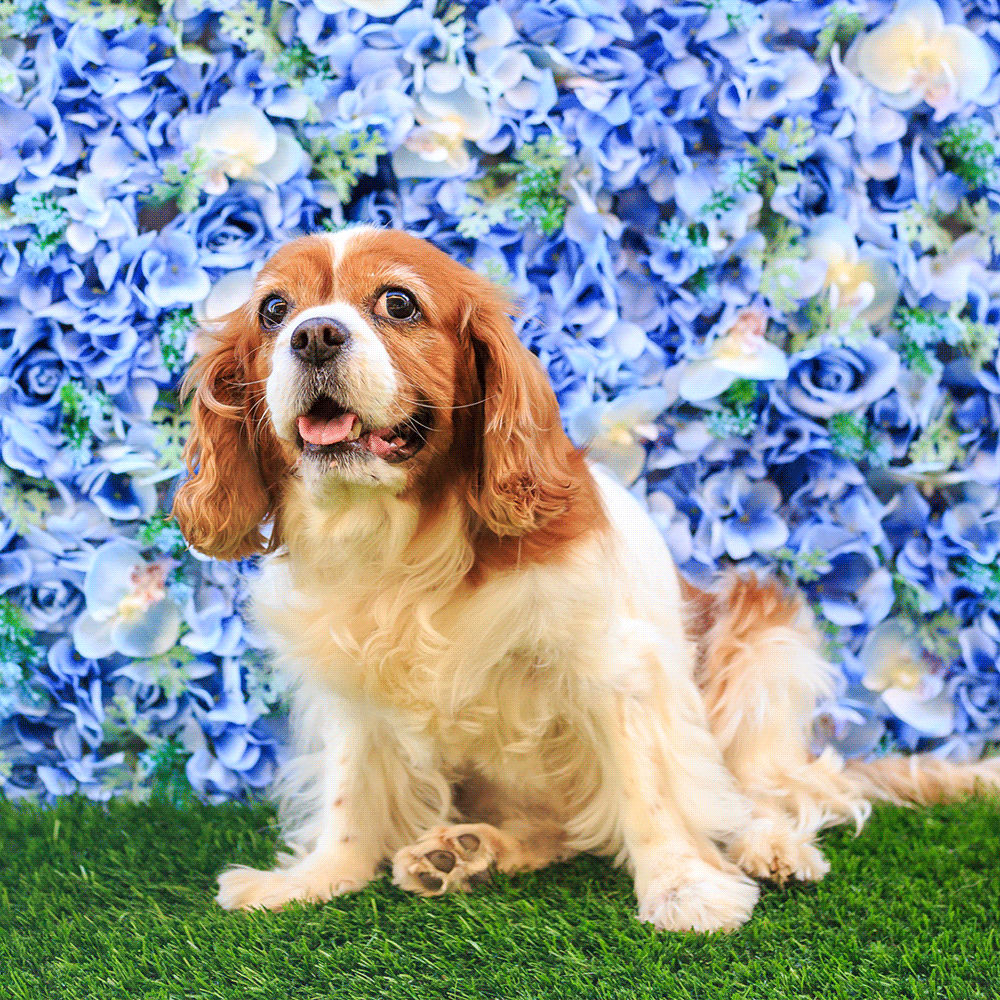 Ini
Taste Tester and Joy Ambassador (volunteer work for HHS)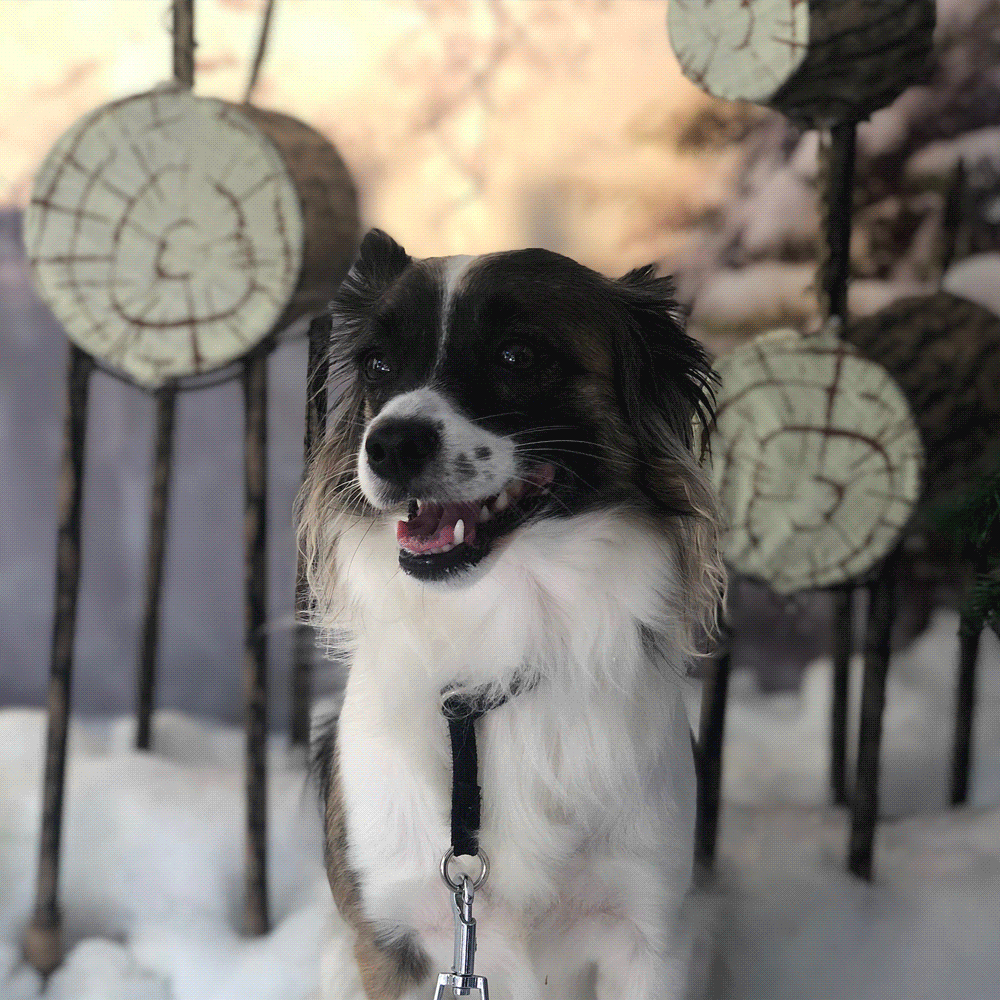 Xander
Taste Tester and Joy Ambassador (volunteer work for HHS)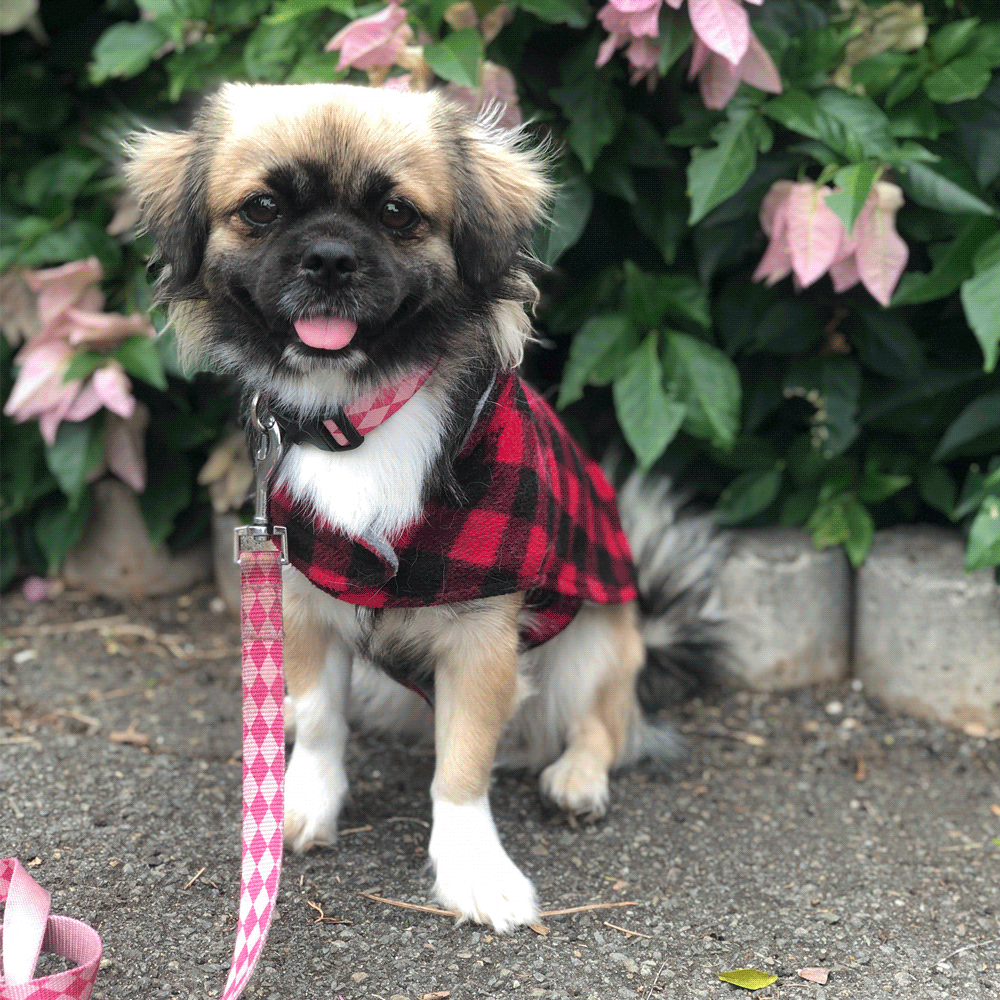 Lizzie
Taste Tester, and Head Puppy