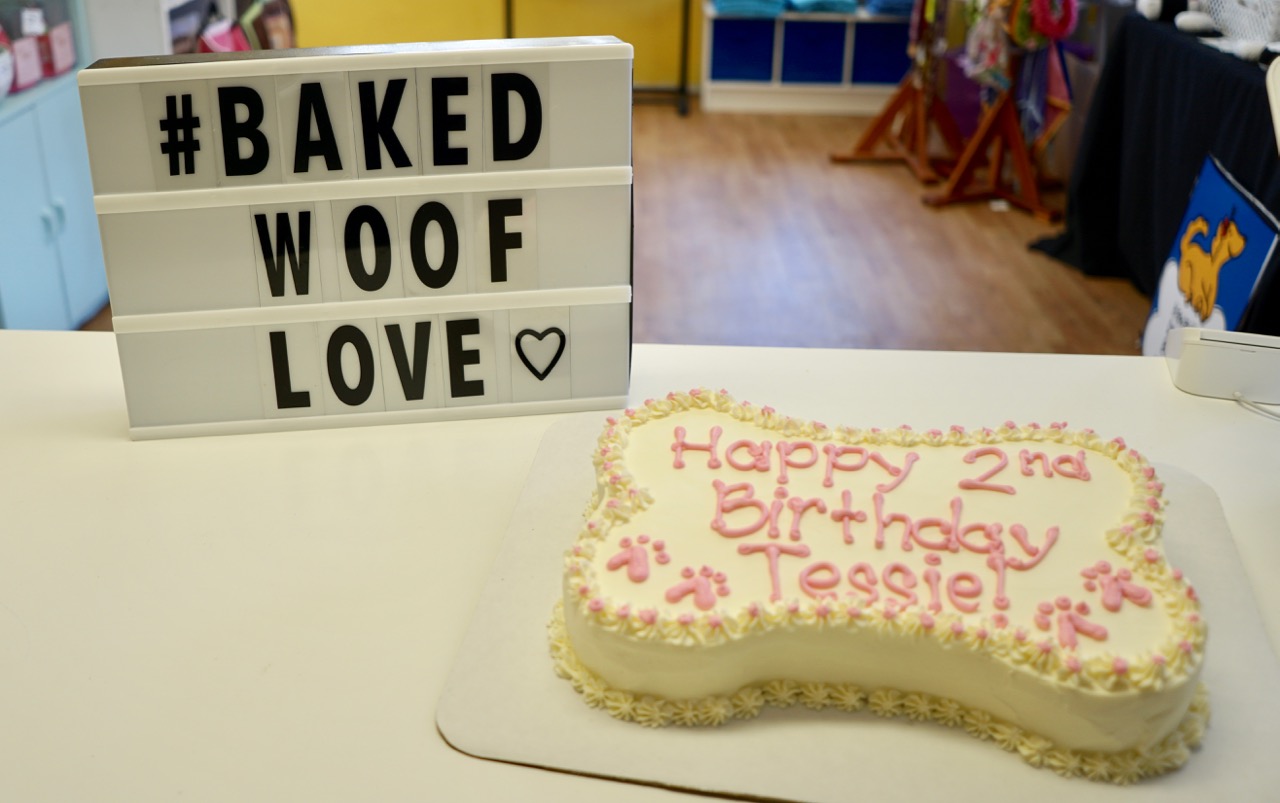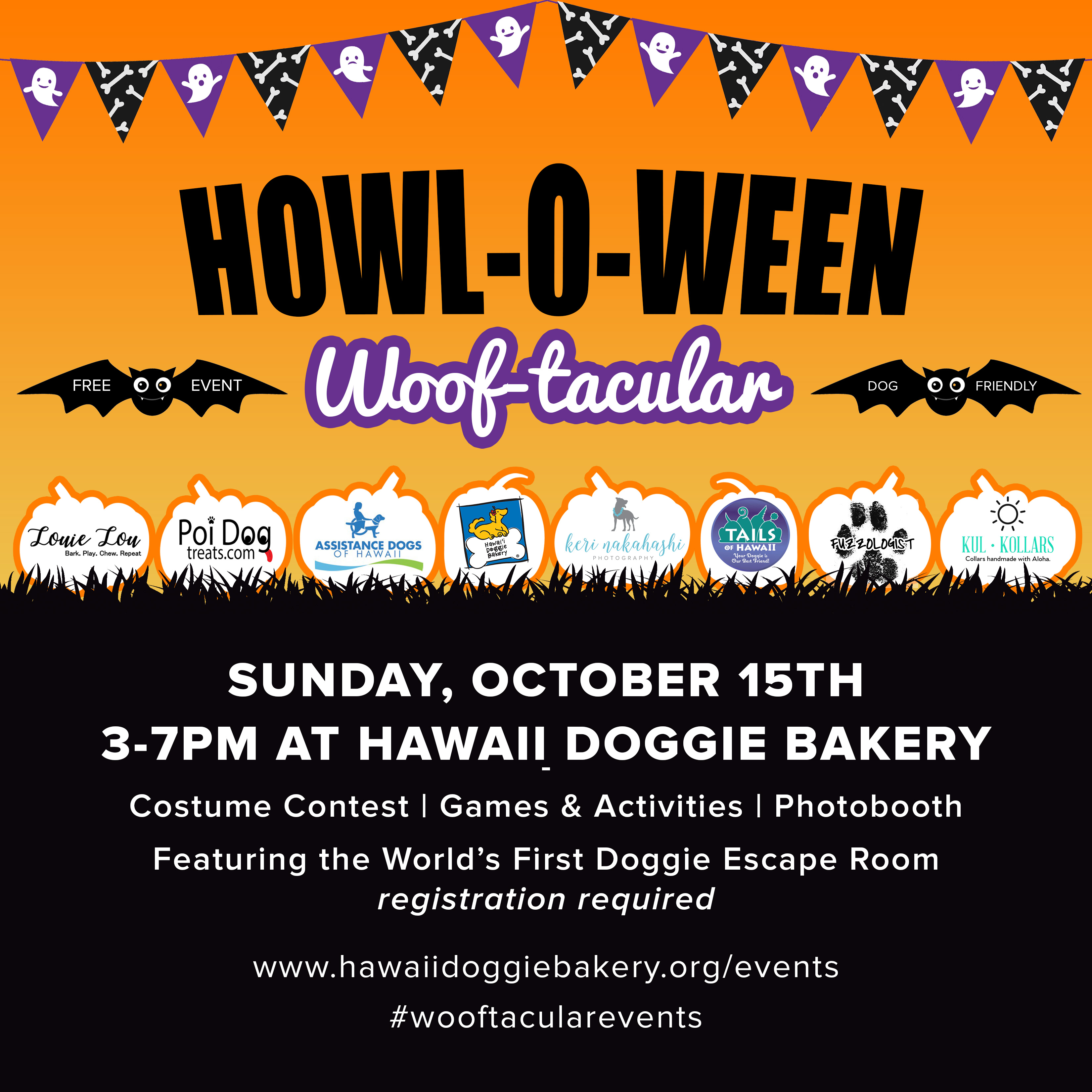 October 15, 2017
3pm – 7pm
Halloween Games, Vendor Booths, Treats and the first ever
Doggie Escape Room!!
Click here for more details
Upcoming Specials:
September 20 – October 4: Doggie Mooncakes
October 1: Halloween Menu begins: Trick or Treat Mini Bags, Zombie Woof-pocalypse Biscuits, Mutt Monster Eyeballs and more!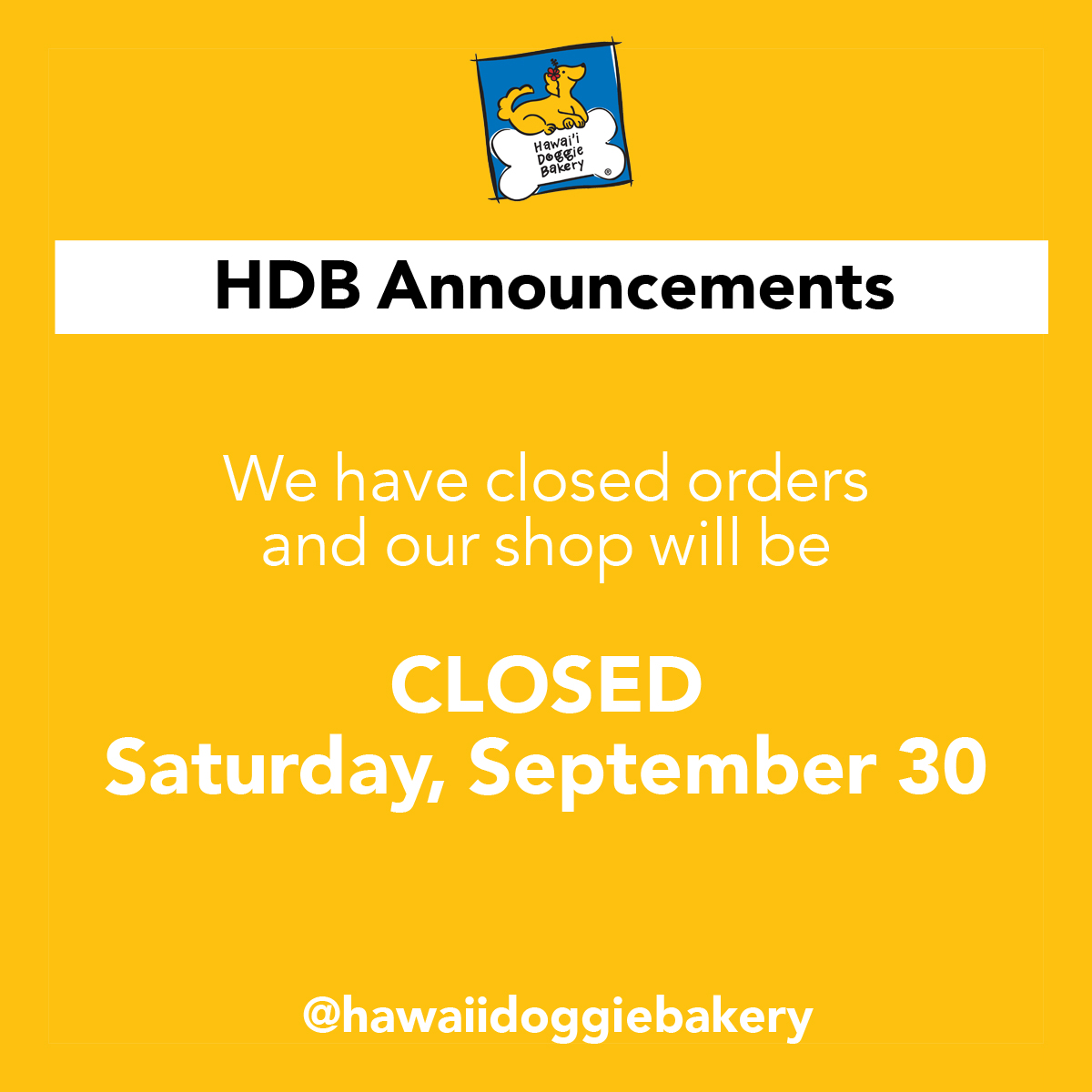 Orders & Shop CLOSED
Due to family obligations, our shop will be closed Saturday, September 30.
We have also closed all online
and shipping orders as well.
Mahalo for your understanding!