YES!  After a year and a half of being a traveling bakery, we're finally back in a shop!
The Soft Opening of our new Manoa store began on Monday, September 2.
Come on down for all our fresh baked noms, and pawesome doggie stuff from local vendors!

We're Hawaii's original bakery for dogs; everything is baked FRESH using local ingredients from Farmers' Markets.
No salt, butter, sugar or preservatives in our treats and everything baking from our vet-approved recipes.
Your pup will love our fresh baked treats, and you'll love our cute custom designs!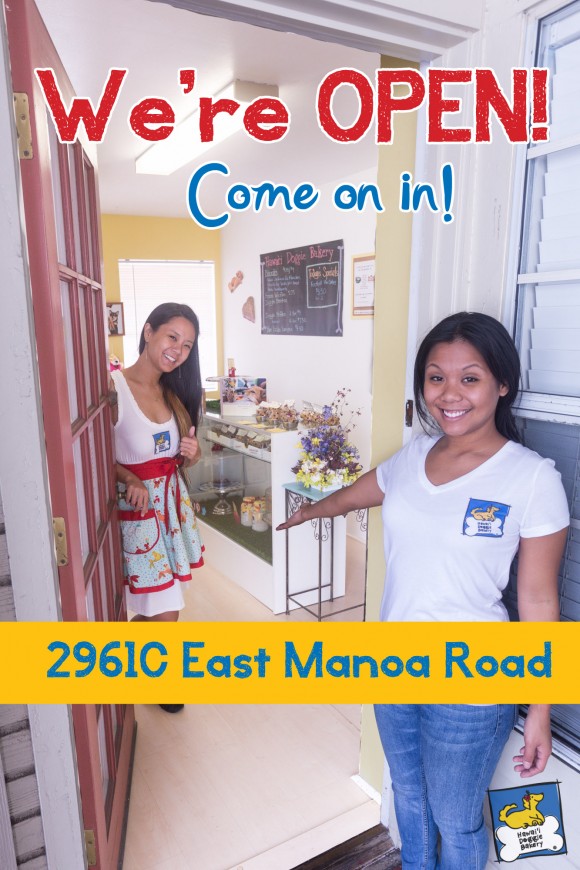 Pre-orders can be placed via our online shop by clicking here
We are proud supporters of The Yellow Dog Project!  What's that?  Click here for more info and to join in!
Hawaii Doggie Bakery | (808) 783-7390 | contact@hawaiidoggiebakery.org
We will be closed Thanksgiving and Christmas Day