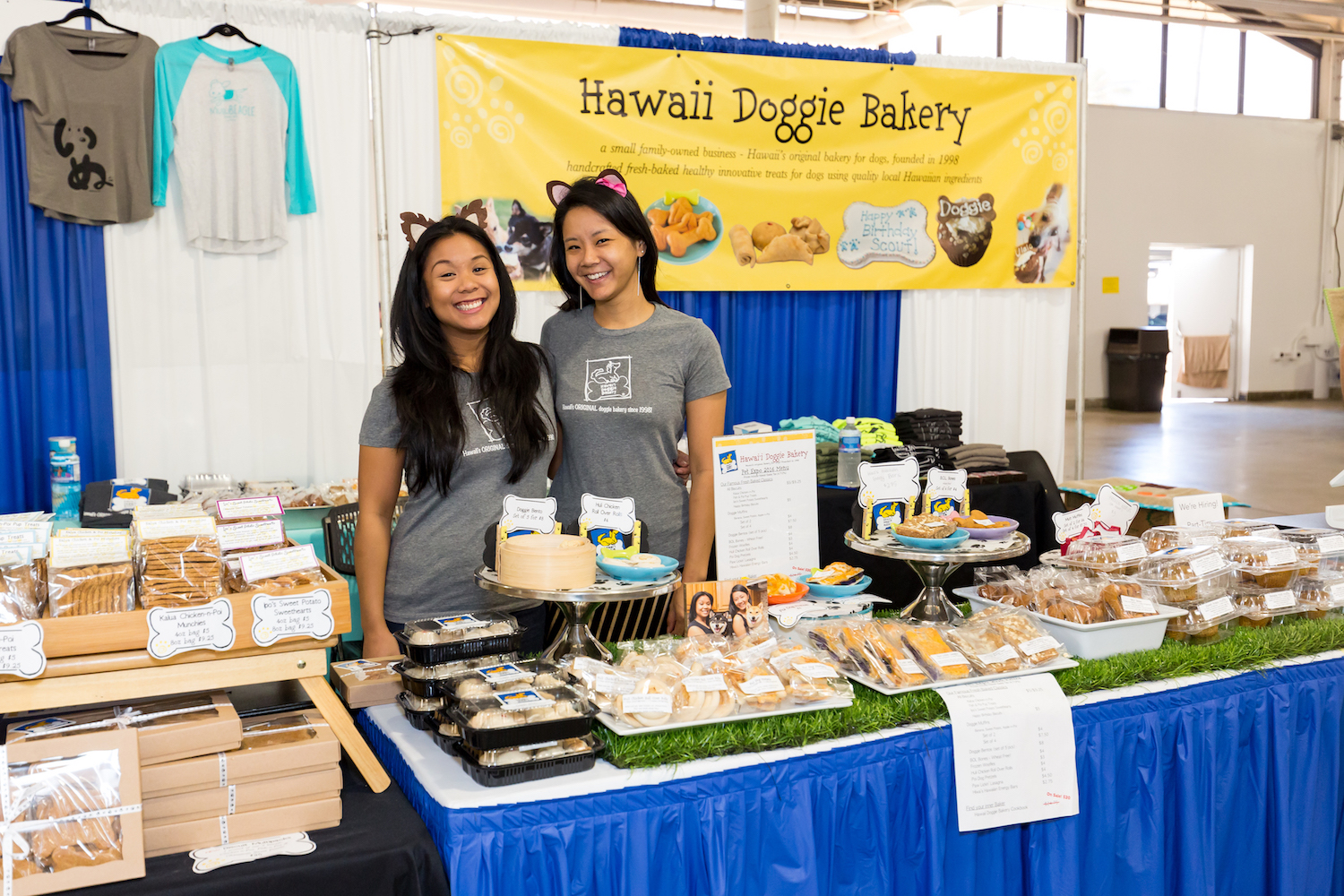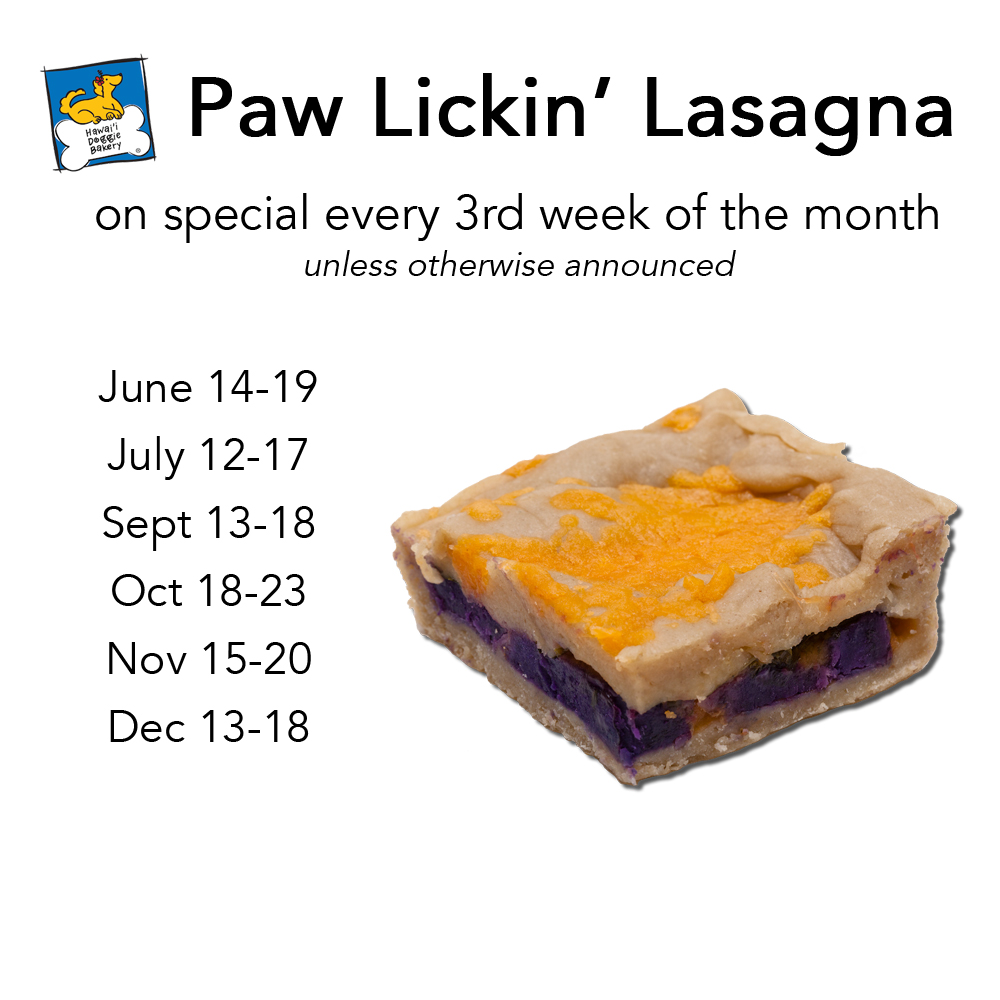 June 14 – 19: Paw Lickin' Lasagna
Jun 21 – July 3: 4th of July Mini Star Cakes
July 5 – 10: TBA
July 12 – 17: Paw Lickin' Lasagna
July 19 – 24: Peanut Butter & Jelly Muffins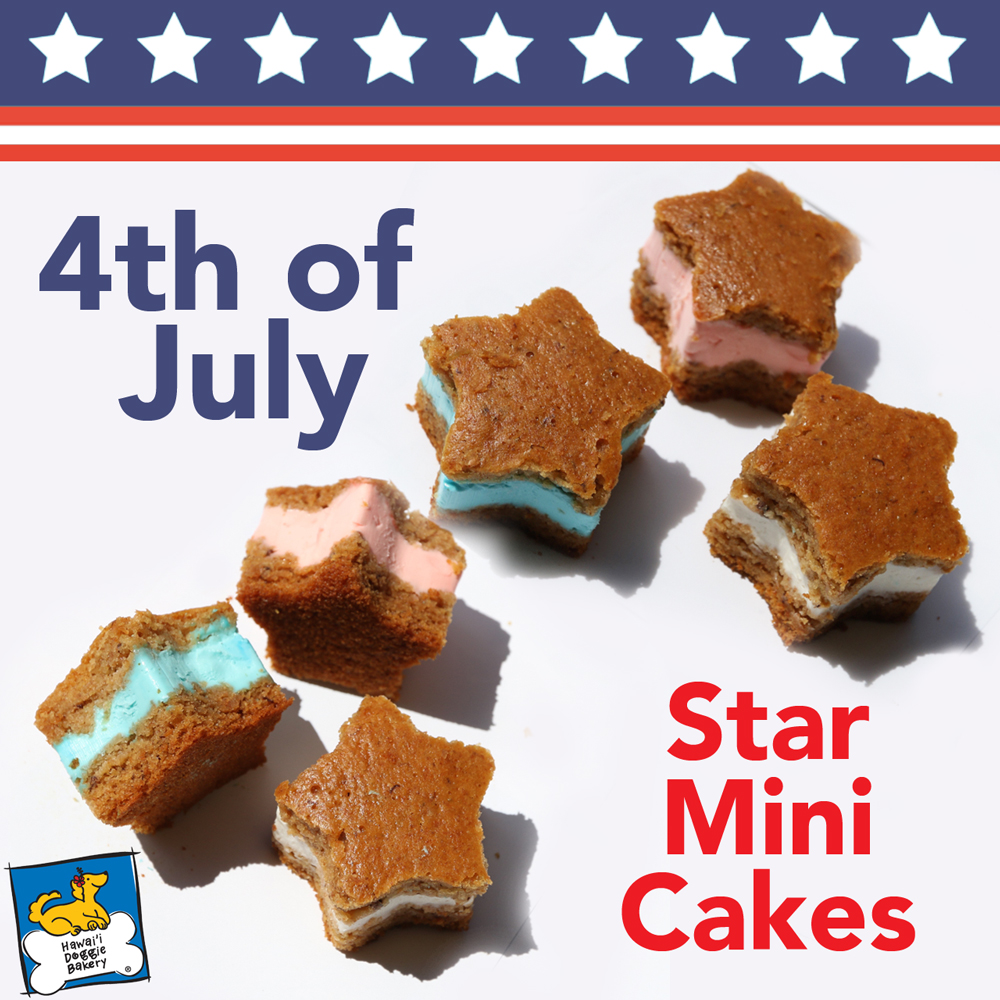 Patriotic Star Mini Cakes to
celebrate 'Merica!
Available in store June 21 – July 3
Last day to pre-order June 30
Bring your dog into our shop for a
FREE 4th of July Doggie Lei July 1 – 3
(while supplies last!)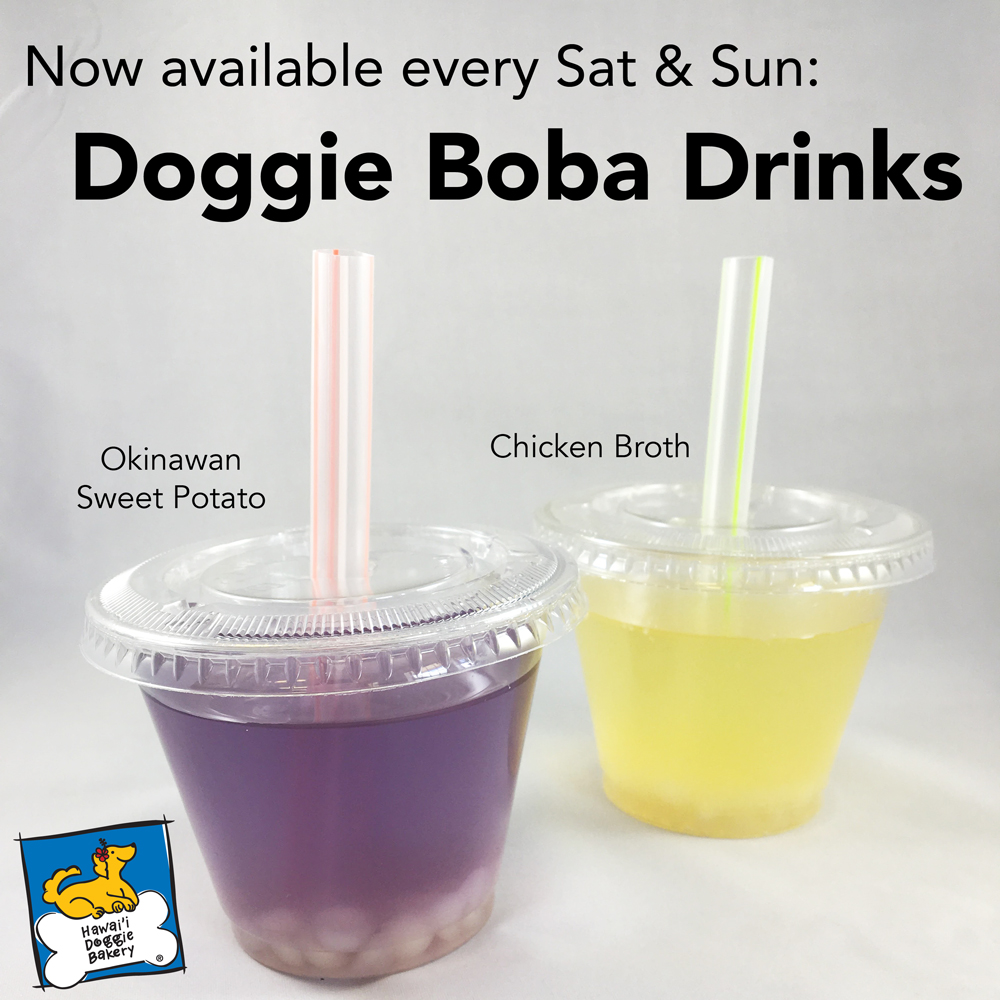 Now available on weekends!
We've heard your requests, and due to paw-u-lar demand, we will be adding our NEW Doggie Boba Drinks to our Weekend Menu! Starting Saturday, 6/17 your dog can choose between Okinawan Sweet Potato and Chicken Broth to quench their thirst.