Looking for the Hawaii Dog Events Calendar?
Join us every Wednesday as we broadcast LIVE! 3PM HST from Facebook, and 3:30PM from Instagram.
Now playing
January 31: Year of the Dog Pop Up Shop: Lucky Knots Preview + Taste Testing our NEW Mini Heart Cakes
February 7: Taste Testing Growlin' Doggie Gau
February 14: A special Valentine's Day Episode
February 21: Taste Testing Girl's Day Doggie Mochi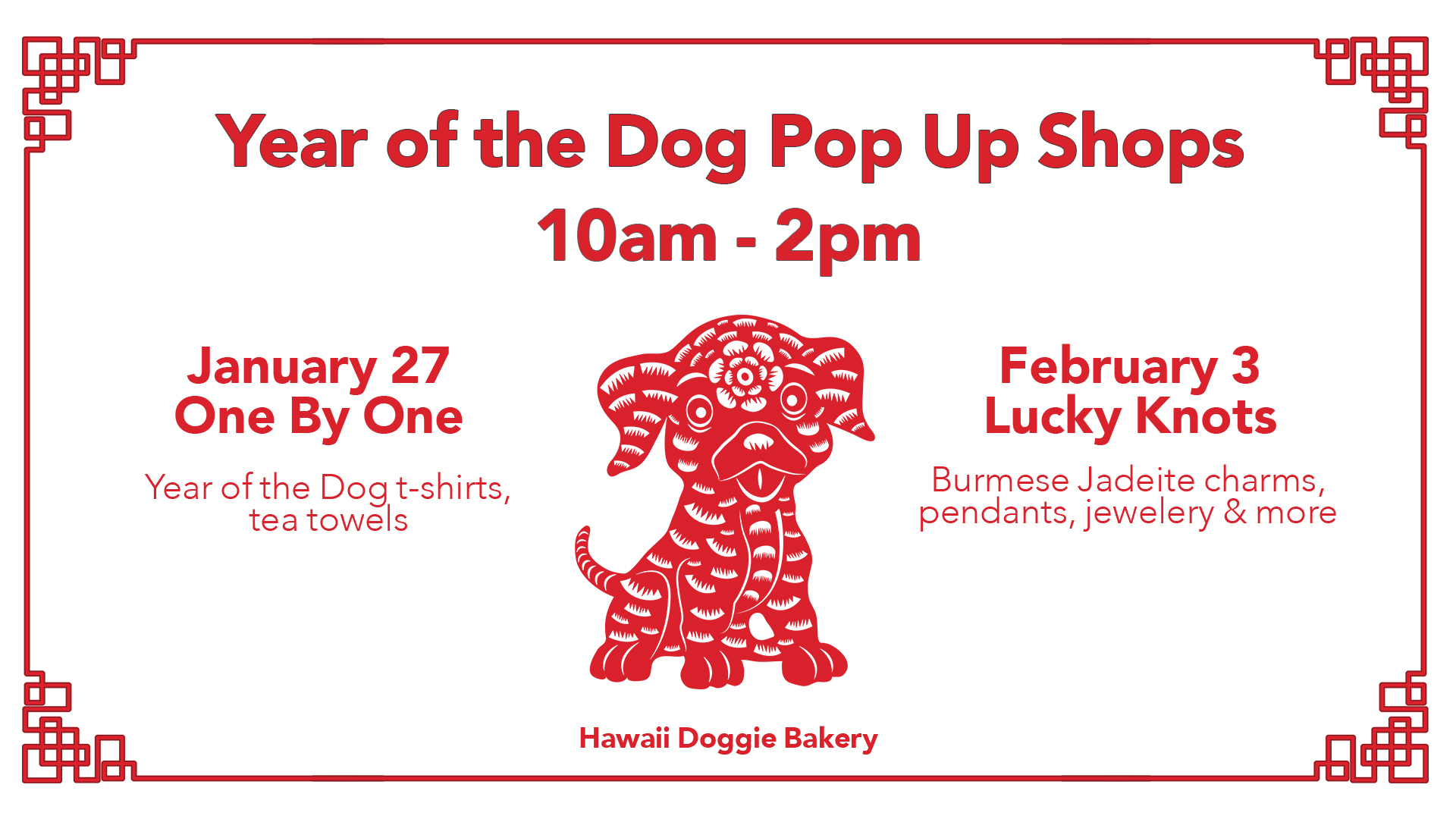 It's the Year of the Dog, and Hawaii Doggie Bakery is here to help you celebrate!
We are so thrilled to welcome these two talented families of artists who annually specialize in goods related to the Chinese Zodiac.
January 27 – The husband and wife team of One by One makes Year of the Dog T-shirts & tea towels
February 3 – The Lucky Knots family creates Burmese Jadeite charms, pendants, jewelery & so much more.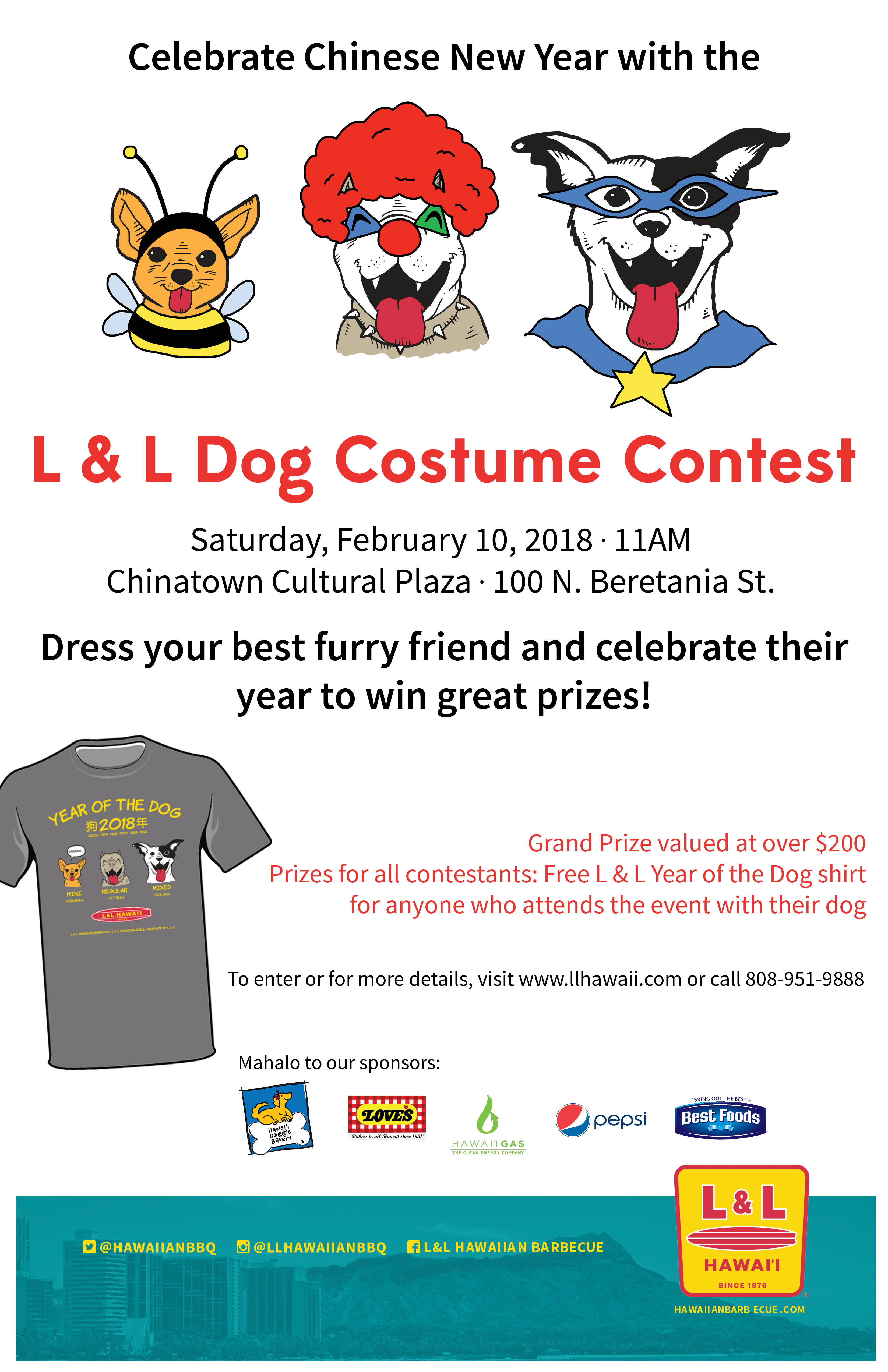 Mark your Calendars and get your costumes ready!
We were so thrilled when L&L asked us to sponsor a Dog Costume Contest for Year of the Dog!  The contest will take place in the middle of the Chinese New Year Celebrations on February 10. We hope that you can come out with your pup and participate!
For more information and to enter, click here