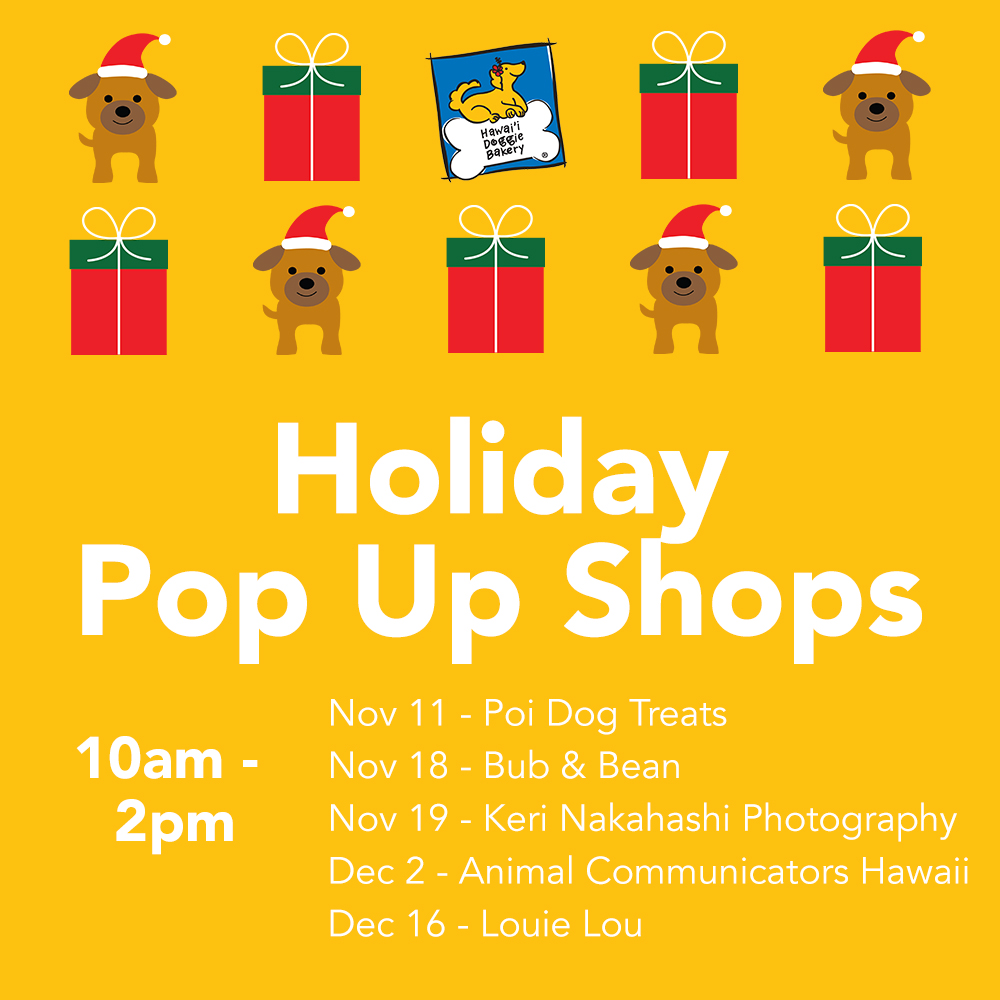 Looking for something unique and special for your dog this Holiday Season? We've partnered with 5 local dog/pet Small Businesses to help fill your pup's stocking with something both of you will love!
Sat, Nov 11: Poi Dog Treats
Sat, Nov 18: Bub and Bean
Sun, Nov 19: Keri Nakahashi Photography
Sat, Dec 2: Animal Communicators Hawaii – Eileen Abe
Sat, Dec 16: Louie Lou Hawaii
We'll also be raffling off a gift from each of the Pop Up Shops which will be pulled the day of. Raffle forms will be available at Hawaii Doggie Bakery starting November 1, need not be present to win!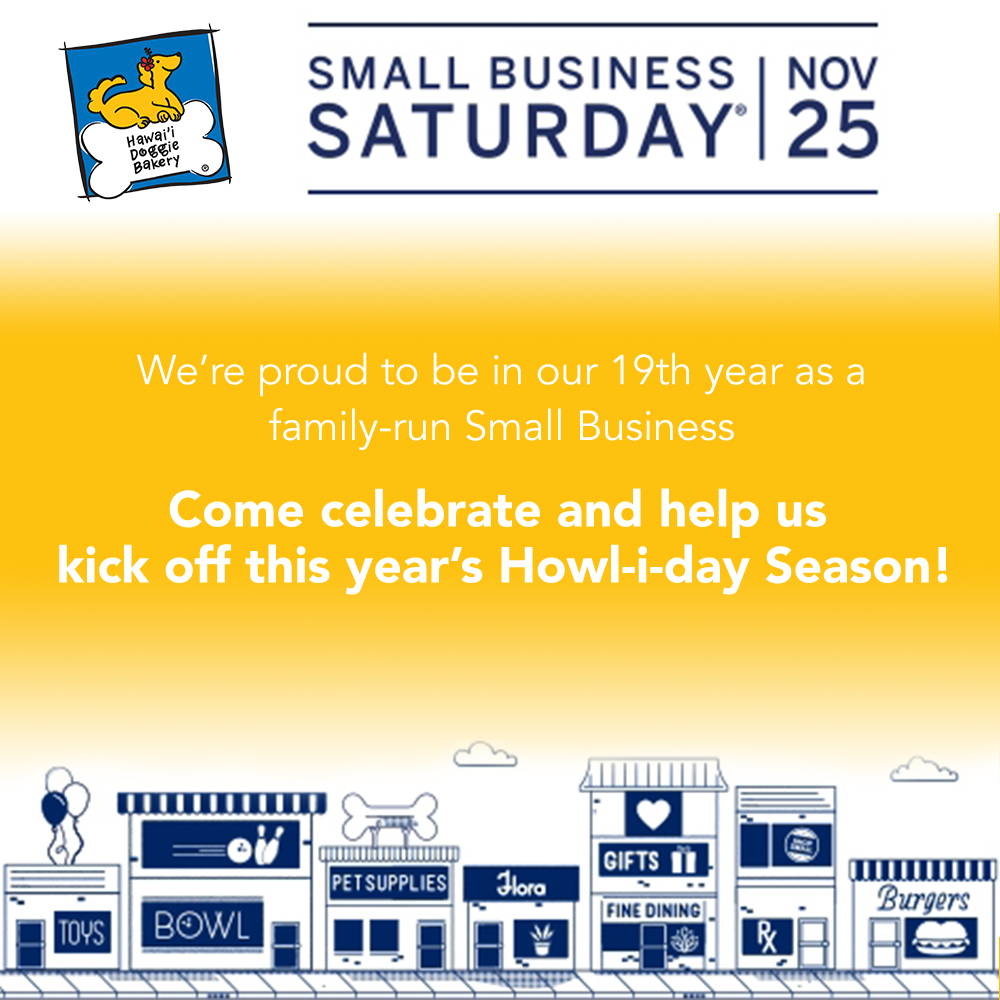 We're celebrating Small Business Saturday by saying thank you to all of YOU, our pawesome customers!
We'll be doing giveaways, free food and drinks for dogs AND humans and more to be announced!
Small Business Saturday will also kick off our FULL Holiday Menu, so besides our classic biscuits already in shop, we'll debut our NEW Puppermint Boba Drinks and Frosty the Snowman Treats as well as bringing back our classics: Honey & Poi Candy Canes and Holiday Push Pops
Join us every Wednesday at 3pm HST as we broadcast LIVE from Facebook!
November 15: Taste Testing Paw Lickin' Lasagna & Pumpkin & Poi Pies plus we'll be featuring Bub & Bean and Keri Nakahashi Photography
November 22: A special Thanksgiving Episode
November 29: Special Guest Animal Communicators Hawaii – Eileen Abe
December 6: Ugly Christmas Sweater Pawty Episode
December 13: Special Feature: Louie Lou Hawaii
December 20: A special Christmas Episode
December 27: Taste Testing Good Luck Doggie Mochi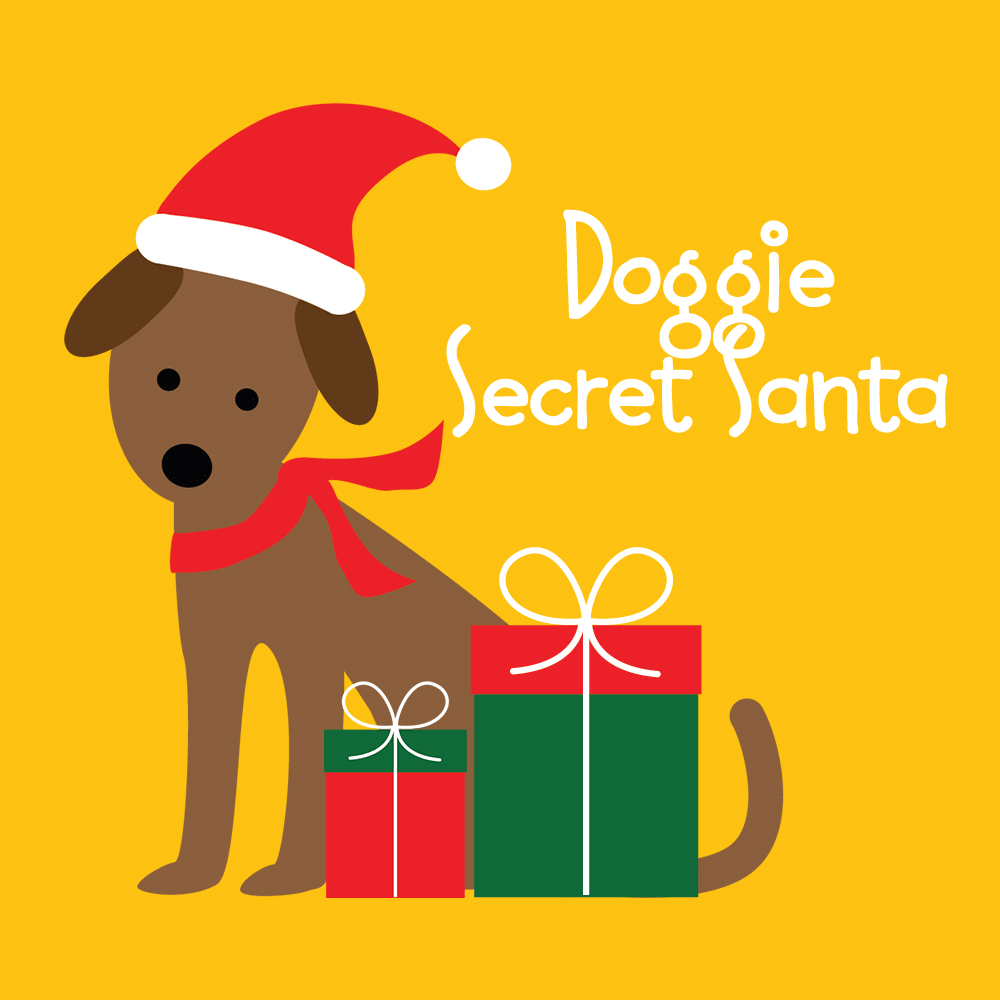 Hawaii Doggie Bakery's 1st Doggie Secret Santa Gift Exchange!
Sign up to be matched with a Secret Santa, plus bring a gift for K9 Kokua as well.
Click here for more information and to sign up