Upcoming Events
From pop ups to expos, we love to stay active in the community! See below for what's coming up for Hawaii Doggie Bakery.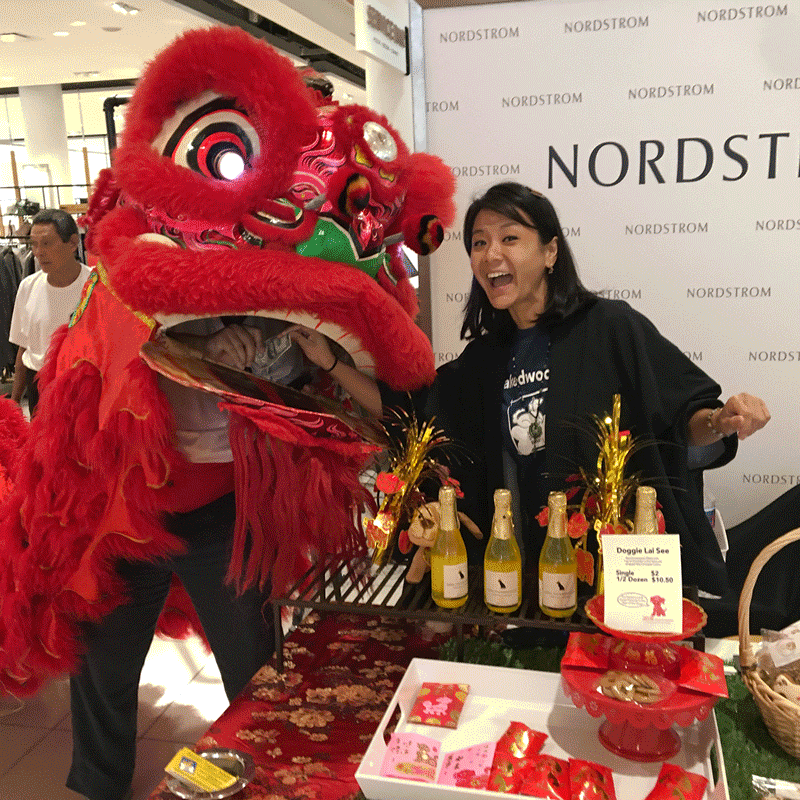 February 2, 12pm – 5pm
Hawaii Doggie Bakery returns to Nordstrom Ala Moana for the Lunar New Year! We will be bringing our Doggie Lai See, Growlin' Doggie Gau, frosted cookies, Chinese New Year toys and more.
Look for us on the 1st floor, near the Jewelry Department. 
All well-behaved dogs are welcome!
May 11 & 12: Hawaii Pet Expo
August, TBD: Made in Hawaii Festival