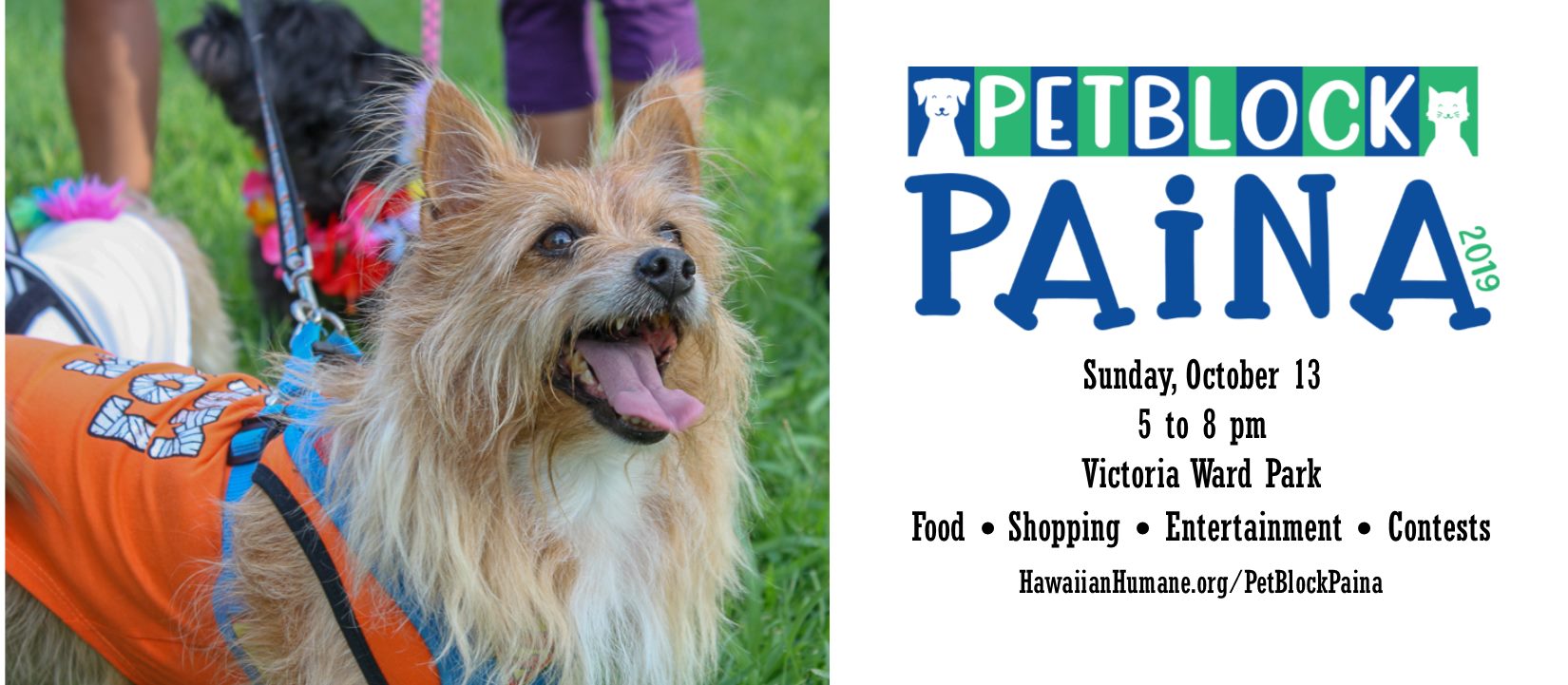 We'll be at this year's PetBlock Paina, a fundraiser for the Hawaiian Humane Society!
Celebrate the Hawaiian Humane Society's 29th annual PetBlock Paina on Sunday, October 13 at Victoria Ward Park, located on Auahi Street in Ward Village. Thousands of pets and people all come together for one common goal – to raise money to benefit animals and people.
Because this year's event is located along a very busy street, for safety of people and pets, the Society has decided to suspend its annual walk in favor of throwing the biggest pet block party in the organization's history. This year's event will feature a wide-array of activities for both animals and people, including pet vendors, treats, and games. Enjoy food, entertainment and take part in the pet talent and people-pet costume contests.
There is no fee to attend, but a $25 pre-registration fee will include a limited-edition PetBlock Paina T-shirt and $5 gift certificate to shop at any participating PetBlock Paina vendor. Shirts will be on sale at the event for $30.
5:00 pm – EVENT BEGINS with program
5:10 pm – Live Entertainment
6:00 pm – Hawaiian Humane Adoptee Alumni Photo
6:30 pm – Pet Talent Contest*
7:00 pm – Pet Costume Contest*
7:45 pm – Corporate and Community Team Winners Announced
*Contest start times may change, dependent on when people complete walking the course.