It's finally here, our Magical Unicorn Month! 🦄  From treats to toys and accessories, dreams do come true for all you Unicorn-loving people and pups!
We'll be unveiling new products every week and even running a few giveaways! Right now we're so excited to share the first of the Unicorn themed goodies in our shop:
A NEW flavor for us: Strawberry-Mango! Frosted with a yogurt icing and available in a Unicorn or Rainbow design.
2 deliciously magical Unicorn biscuits: Chicken-n-poi and Okinawan Sweet Potato
🦄 Unicorn Mini Totes ✨
A reusable Unicorn Tote filled with:
Unicorn Horn Fish-n-poi Biscuits: 4 Biscuit horns for yummy photo fun! 
Unicorn Dog Treat Bag: 2 deliciously magical Unicorn biscuits, 1 Chicken-n-poi &1 Sweet Potato
Unicorn Bubble Necklace: Your dog will have fun chasing around bubbles like a Unicorn chasing rainbows!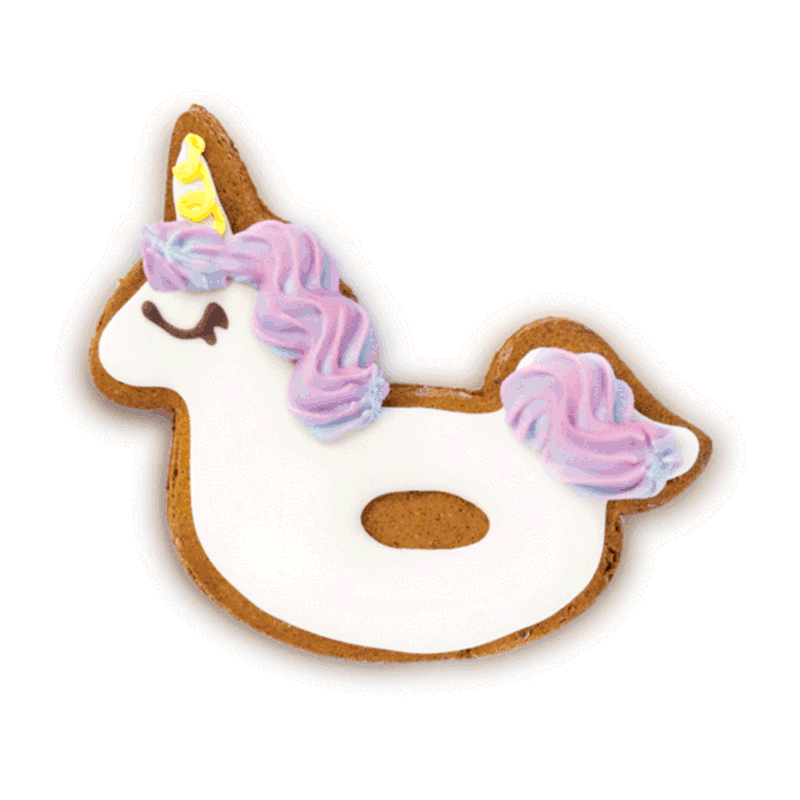 🦄 Unicorn Frosted Cookies ✨
NEW as of June 6
Frosted cookies made by our friends at Bobby & Bambi's Dog Bakery! Available in Unicorn Cake & Unicorn Floatie designs!
Not available for order online, in-store only
We also have accessories to help your dog achieve their
Unicorn Fashion Dreams: Unicorn Bandanas & Collar Glams!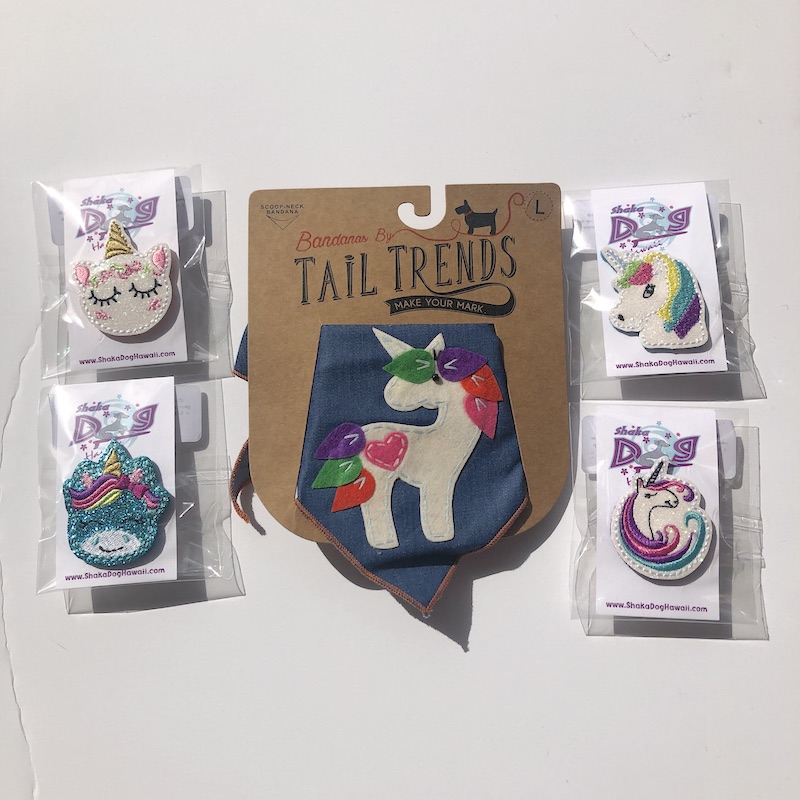 And last but not least, for the TRULY Unicorn obsessed…
A GIANT INFLATABLE UNICORN!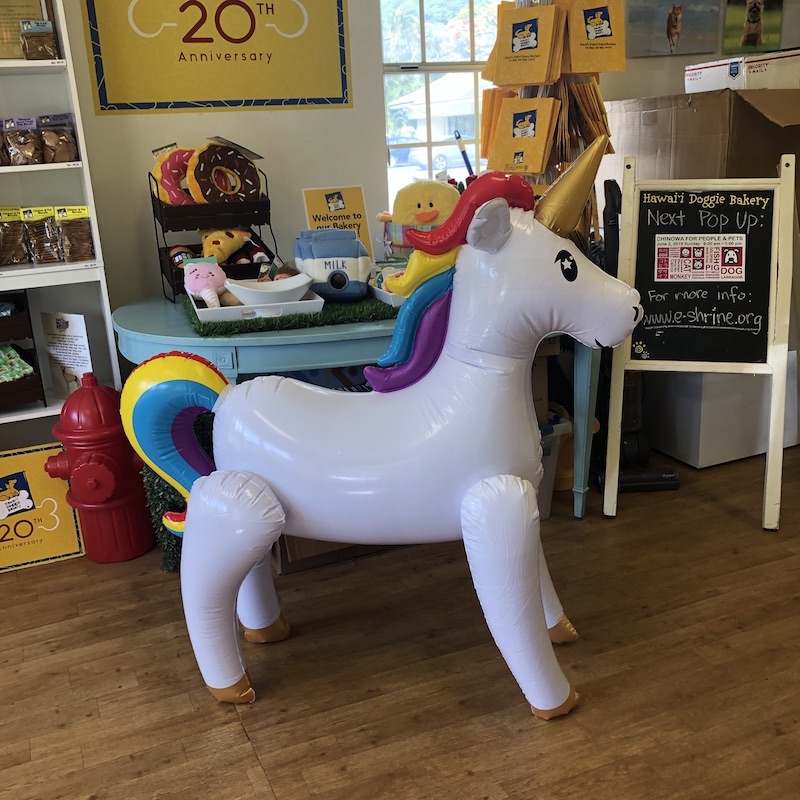 We will have more Unicorn items as the weeks go on. Keep checking back on this page, or our Instagram to be the first to know!