It's no secret that we love Shibas…between us two sisters we own 3 Shibas – Bruce, Katsumi & Kuri Firefox!  We also care about Shibas very much because without Shiba Inu Hawaii, a social club for dogs that Niki helped create, we would not have had the opportunity to become new owners of Hawai`i Doggie Bakery last year.  We are also so very thankful for all our Shiba customers & friends, especially the support of our online Shiba pals who have Facebook/Twitter and all those other social media accounts that we love!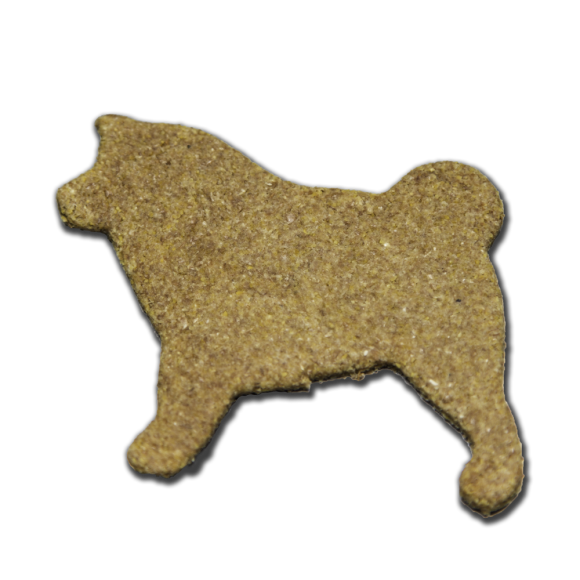 We've had to cut back a lot on paw-ticipating in all the Shiba fun over at Shiba Inu Hawaii, and this April is their 3rd Anniversary Celebration.  So to say "Paw-halo" to all Shibas everywhere, we wanted to create a very special treat and promotion for the entire month of April.
Starting April 1st, we will have for sale Shiba Inu shaped fresh baked biscuits!  These biscuits are available in our famous Chicken-n-Poi flavor as well as Okinawan Sweet Potato.  Not only will these special biscuits be joining our shop for April, but they are also a fundraiser as well!  $1 of every bag sold will go to Shiba Inu Hawaii to help fund their 3rd Anniversary Paw-ty.  Another $1 of each bag will go towards Shiba Inu Hawaii to use for charitable purposes.  It will be up to the club members to decide how they want to use it — donate to a Shiba in need, add to our PetWalk fundraising Team or a club donation to the 2nd annual Shiba Prom!  It's up to the Sheebs!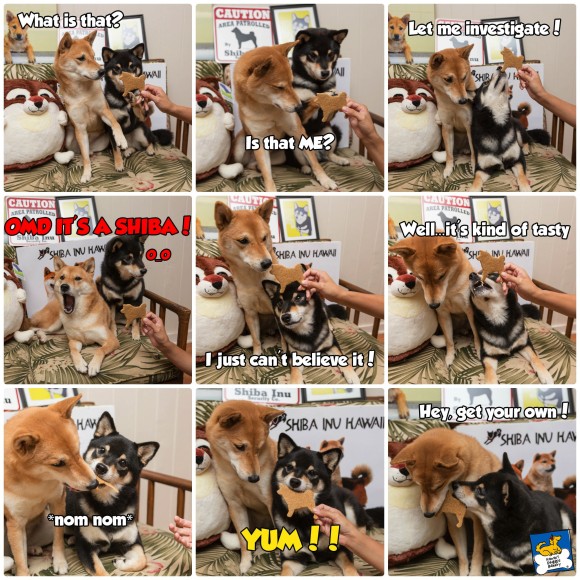 Buy them today by clicking here!
These Shiba biscuits will be available for all of April, ending on April 30.  Sorry, discounts do not apply for this fundraiser.